With Valentine's Day right around the corner, you might be looking for a special spot to take your sweetheart for dinner. While you can always make a romantic dinner at home, it's a lot easier to head to a fine restaurant and let someone else create the atmosphere and the delicious meal for you.
Photo credit: Andrea at Pexels
Best Romantic Restaurants in Vermont
There are lots of romantic restaurants in Vermont to choose from. And, a lot will depend on what you order when you get there. But, these restaurants have everything you could possibly look for when it comes to ambiance and menu options.
Of course, with COVID, it's very important that you call ahead and make sure that the restaurant you've chosen is open. And, you will want to make a reservation. Most restaurants have limited seating available to help with the atmosphere and to meet social distancing requirements.
Please call ahead to be sure that each restaurant is open and to find out what the COVID dining restrictions are.
Leunig's Bistro in Burlington Vermont
This restaurant is located on Church Street in Burlington, Vermont. As the name might imply, Leunig's Bistro specializes in French food. The entrees are beautifully plated and the atmosphere will make your special evening truly romantic.
Sample menu includes things like Onion Soup Gratinee and Spiced Pineapple Crusted Salmon.
Located at 115 Church Street in Burlington Vermont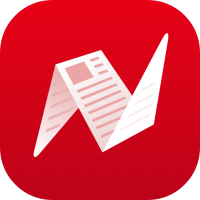 Derby Line Village Inn in Derby Vermont
The Derby Line Village Inn is a restaurant and lounge in a beautiful historic home in Derby, Vermont. If you'd like to spend a weekend alone after your romantic dinner, the Derby Line Village Inn is also a bed and breakfast. They specialize in European fine dining. And, they look for locally grown products whenever possible.
Sample menu includes dishes like Hungarian Goulash Soup and Beer Roasted Oktoberfest Pork shanks.
Located at 440 Main Street in Derby Vermont
Juniper's at the Wildflower Inn in Lyndonville Vermont
If you plan on heading to Vermont to ski and would like to enjoy a romantic dinner as part of your weekend away, you need to stop at Juniper's. Your romantic dinner will feature all-natural beef, chicken, or pork along with fresh ingredients from local farmers when possible. They also offer a full bar with an extensive wine list along with local Craft Beers.
Sample menu includes dishes like Maple Wind Farm Fried Chicken and Slow Cooked Porchetta.
Located at 2059 Darling Hill Rd in Lyndonville Vermont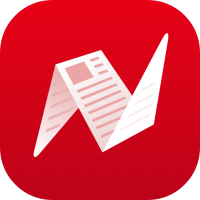 Hen of the Wood in Waterbury Vermont
Hen of the Wood has a warm, inviting atmosphere with seasonal American food that focuses on Vermont farms. Their dinner menu changes regularly to reflect what is in season and available in the surrounding area. There are two different locations for Hen of the Wood. One is located in Waterbury Vermont in the historic district. The other is located in Burlington Vermont.
Sample menu includes Oysters with cocktail sauce, Beef Tartare, and Crispy Rabbit Loin.
Located at 92 Stowe Street in Waterbury Vermont
Simon Pearce in Quechee Vermont
This romantic restaurant is located on the river and the views are breathtaking. This spot was voted one of America's Most Romantic Restaurants by Travel and Leisure. The restaurant overlooks the waterfall and offers amazing views of a covered bridge at sunset. They offer brunch, lunch, and dinner options. And, when you're done eating, you can watch local artisans create hand blown glassware and pottery.
Sample menu includes Cider Brined Pork Chop and Pan Roasted Red Snapper Escovitch.
Located at The Mill at 1760 Main Street in Quechee Vermont
Photo credit: Andrea at Pexels
Red Clover Inn & Restaurant in Mendon Vermont
This historic bed and breakfast near Killington Vermont has a fine dining restaurant that's available for weekend getaways and even romantic weddings. If you're looking for an affordable option, this elegant restaurant is located in the woods in Vermont. Their menu includes fresh, local dishes. And, Thursday and Friday evenings have a Chef's tasting menu that allows you to enjoy all of their best dishes. Be sure to call for reservations.
Sample menu unavailable.
Located at 7 Woodward Road in Mendo Vermont.
Silver Fork in Manchester Vermont
You'll want to head to Manchester Vermont to enjoy shopping at the outlets before stopping at Silver Fork for a romantic dinner. This is a small and intimate restaurant with very limited seating. you must call for a reservation. Silver Fork is a New American restaurant with creative culinary options and fresh quality ingredients.
Sample menu includes options like Goat Cheese Souffle and Shrimp Criole Mofongo.
Located at 4201 Main Street in Manchester Vermont.