The ice on the lake is finally frozen and it's time for ice fishing in Vermont. Check out the best ice fishing spots in Vermont and the tours that will get you there.
Photo credit: VesaL on Pixabay
Vermont has some of the most scenic lakes in New England. And, while you may enjoy sailing, water skiing, and fly fishing in the warmer months, winter means ice fishing.
If you're curious about what ice fishing is all about or you just don't know where to start, joining up with an ice fishing tour is a perfect choice. Ice fishing tours are ideal for people who don't know what ice fishing is or simply don't have the right gear to head out on their own.
So, what type of fish can you catch when you go ice fishing? A lot will depend on where you choose to go. But, there are lots of possible options including Northern Pike, Landlocked Salmon, and Lake Trout. Or, you may catch Brown and rainbow trout or yellow perch.
The best Vermont ice fishing tours will not only get you to the right location but will teach you everything you need to know to catch a lot of fish. Techniques will most likely include jigging and using tip-ups. And, they should provide you with the supplies and equipment you need.
Most ice fishing tours will last four to six hours. So, be prepared by dressing for the cold weather. This means warm socks, boots, gloves, heavy parka or winter jacket, and headgear.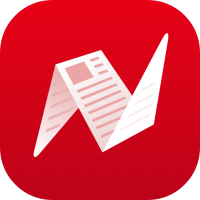 3 Alarm Charters in Proctor Vermont
This ice-fishing tour company covers the Addison and Rutland county areas of Vermont. They operate between December and late March. They also offer tours on Lake Champlain starting in January through the end of the season. Locations include the southern tip, mid like and the Champlain Islands.
More information can be found here: http://www.lakechamplainfishingcharters.com/
Fish Hounds Outdoors in Benson Vermont
Fish Hounds offers fully outfitted and custom ice fishing tours. They can handle both large and small parties of any skill level. Their tours include the area of Lake Champlain in both central and northern Vermont.
They also offer guided fishing opportunities in the warmer weather in both Vermont and New York.
More information can be found here: https://fishhoundsoutdoors.com/
Fly Rod Shop & Fly Fish Vermont in Stowe Vermont
Not just limited to lakes, the Fly Rod Shop & Fly Fish Vermont offer guided instructional ice fishing tours on a variety of different bodies of water. You will learn both tip-ups and jigging for fish with this ice fishing tour. Species include Landlocked Salmon, Lake Trout, and Northern Pike. Tour length ranges from 4 to 6 hours. They provide all equipment, gear, and bait when you book a tour.
Get more information about this ice fishing tour here: https://www.flyrodshop.com/
Pickett Hill Guide Service in Bennington Vermont
This ice-fishing guide handles the southern Vermont area. Some of their tours are operated from permanent or movable shanties. But, some require packing in on snowshoes or sleds. If you're looking to experience a real ice fishing trip, this is it.
Find out more information about this tour here: https://www.picketthillguide.com/
Whitehall Strategies Guide Service in Benson Vermont
If you want to ice fish in relative comfort, Whitehall Strategies Guide Service has a tour package for you. They offer guided fishing trips at the Southern end of Lake Champlain. Their 10x16 ice house has both seats and tables for comfort. And, you can also request a portable jigging house.
Species you may catch with this tour include northern pike, walleye, largemouth bass, yellow perch, white and black crappie, and catfish.
Get more information about these guided ice fishing tours: http://www.whitetailstrategies.net/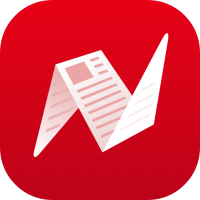 RPM Outdoors in Washington Vermont
RPM Outdoors handles Vermont, New Hampshire, and Massachusetts for their ice fishing tours. Plus, if you tell them the type of fish you'd like to catch, they will match you up with the best body of water to catch it. They provide all the equipment and food you need for your tour. And, if you book a full day trip with them, it will include a shanty or vehicle on the ice.
Find out more information about these guided tours here: https://www.rpmoutdoors.com/
If you plan on heading to Vermont for an ice fishing tour, please remember to get your fishing license before you arrive. And, brush up on the ice fishing basics you should be aware of.
Most guided tours will provide life jackets and other safety equipment for people who book a tour. But, you should be prepared in case they don't. Always ask if you are not sure what's included.
If you're planning on being in the area for more than one day, check out the recommended inns and bed and breakfasts available around the lake you'll be fishing. Some offer special rates during ice fishing season.
Photo credit: Chulmin1700 at Pixabay
A few safety tips
Walking on the ice can be dangerous if you don't know what you're doing. Do not walk on the ice until it is at least 2 inches thick. To be safe, many people wait until it is 4 inches thick. For the most sturdy ice, look for ice that is clear rather than covered in snow.
River ice is always unsafe. The rushing water underneath means that it is not suitable for walking. Be very careful when crossing a river near the mouth, land points, or bridges. The most dangerous areas of ice are often under lake bridges.
Always carry a pair of ice picks tied to a strong cord. It's best to wear these around your neck in case you fall through the ice. By using them alternately, you can use them to pull yourself out of the water if you fall through the ice.