If you want to spend Valentine's Day in Vermont, check out my thoughts on the top romantic spots to take your sweetheart.
Photo credit: Mariamichelle on Pixabay
Everyone has a different idea of what romance is so be sure to read through the whole list to find the best spot to celebrate this year. And, remember, due to COVID19, please remember to call ahead and check the hours they're open.
Castle Hill Resort and Spa in Ludlow
Whether you want to get away for a weekend or a romantic brunch, Castle Hill Resort is exactly what you need. Located in Ludlow, Vermont, this resort is on the National Register of Historic Places. You can rent one of 10 private rooms and enjoy a weekend alone.
Or, you can stop by for breakfast or dinner instead. Their focus is on local and organic ingredients from area farmers. Their menu changes with the seasons so there will always be something new.
While you're there, don't forget to check out what Ludlow has to offer including skiing and a wide range of antique shops.
Find out more: http://www.castlehillresortvt.com/
The Amee Farm in Pittsfield
If you want a rural Vermont type of getaway, check out the Amee Farm in Pittsfield. Amee Farm is a bed and breakfast with 15 gorgeous guest bedrooms. Each contains handmade wooden furniture that will help you relax in style.
Make sure that you enjoy the free continental breakfast that's included with the cost of your room. If you'd like to spend the afternoon out and about, you will want to check out the skiing and snowboarding available nearby.
Find out more: https://ameefarm.com/
Photo credit: RobinTheHooded on Pixabay
The Grafton Inn in Grafton
The Grafton Inn is a historic property located in Grafton, Vermont. The inn contains 45 different rooms as well as guest houses. The inn also has a restaurant located onsite called The Old Tavern Restaurant.
The Old Tavern Inn is the ideal spot for a romantic dinner for two. The tavern has a rotating seasonal menu and considers itself a farm to table dining establishment. Please plan ahead to make reservations during this busy time of year.
Make sure to take time for skiing, snowshoeing, and sleigh rides while you're there. It's the perfect romantic winter destination.
Find out more: http://www.graftoninnvermont.com/
Creamery Covered Bridge in Brattleboro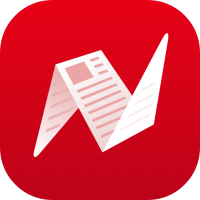 If you're looking for a nice afternoon drive, make sure that you head to Brattleboro to visit the Creamery Covered Bridge. This 80-foot covered bridge was constructed in 1879. It is now closed to through traffic. But, it has a covered sidewalk which makes it ideal for classic Vermont photographs.
While you're in Brattleboro, make sure that you stop by Saxston's Distillery for a craft beer. You'll also want to sample the Sapling Maple Liqueur and Maple Bourbon while you're there. All of their Vermont maple syrup comes from less than 10 miles away.
Shopping and Lunch in Manchester
If shopping is your idea of a wonderful getaway in Vermont, make sure that you head to Manchester. You'll love strolling down the marble sidewalks on Main Street in Manchester. There are a variety of upscale shopping options in this quaint town.
And, you'll want to take time to enjoy lunch at Ponce Bistro in Manchester Center. The restaurant is located in a converted historic home. And, the menu includes casual new American dining options.
Photo credit: Mariamichelle on Pixabay
Strolling on Church Street in Burlington
There are lots of things to do in Burlington Vermont. As Vermont's largest city, it's one of the best spots for nightlife. You can scroll down Church Street and visit the shops. Or, you can enjoy lunch and drinks while you're there.
Take a romantic stroll through Waterfront Park while you're in the area. There's a boardwalk you can take a scroll down. And, if you're there during the warmer months, you will want to rent a canoe for a few hours.
The Wildflower Inn in Lyndonville
If you're looking for a romantic spot in northern Vermont, The Wildflower Inn in Lyndonville is a gorgeous spot. The inn is surrounded by 300 acres in the Northeast Kingdom.
The inn has 24 rooms and suites and is at the center of Kingdom Trails which is a popular spot for snowshoeing and Nordic skiing. Stop by Juniper's restaurant at the inn to enjoy steaks, salads, burgers, pasta, and more.
Find more information: http://www.wildflowerinn.com/
So, if you're wondering where to spend Valentine's Day in Vermont, I hope that you'll try one of my suggestions.