I've lived in Vermont for almost 40 years - since my late teens. My father was born here and his father before him. They're what is jokingly referred to as "real Vermonters."
Photo credit USMC0491 at Pixabay
Vermont has always been a beautiful, peaceful place to visit and we see tons of tourists starting in the late spring all the way through the wintertime. And, with the start of COVID-19. we have started to see more and more people turning their summer homes into year-round homes to avoid COVID in their home state.
So, while we certainly love it when (most) visitors arrive in the Green Mountain State, there are a few things that Vermonters would like you to know before you get here.
Quarantine
The current rule in Vermont is that if you arrive here from out of state, you must quarantine for 14 days as soon as you get here. Yes, that means your college-aged students too.
This also applies to those of you that want to come here to go skiing or spend the winter somewhere quiet. Don't arrive here on Sunday and head to the store to stock up once you're here.
Quarantine means staying at home away from everyone else including the essential workers in the grocery store. Those are our kids.
Photo credit Diapicard on Pixabay
Maple syrup
You haven't had maple syrup until you've tasted the real stuff in a jug from a local farmer. No, that artificially sweetened colored water you get in the plastic jug doesn't count.
Real maple syrup comes from a tree.
Watch for moose crossings
No, it's not a joke. There really are moose crossing signs and ignoring them can result in a totaled car and a dead moose.
And, if you're lucky enough to see a moose on the side of the road, do not pull over to take pictures of it. Despite their appearance, moose are wild animals and they really do charge people when they feel threatened. And, above all else, do not put your child on a moose for a ride. It's not a horse.
Photo credit NGOC202020 at Pixabay
Stop slowing down
Leaf peepers is the name given to out of staters who come to Vermont to "peep" at the leaves in the fall. There's nothing more annoying than someone who slows down to 30 mph on the highway so they can look at the colors of the leaves.
If you find that you really want to check out the leaves, and they are gorgeous, please take a back road and stay out of traffic. All you're going to do is annoy the real Vermonters who have jobs to get to.
Stop honking
We get that you have important places to go but honking at that tractor in front of you isn't going to get him to go any faster. Slow down, take your foot off the gas and enjoy the ride.
He'll pull over when he can. Until then, your honking is just annoying everyone else that's trying to relax.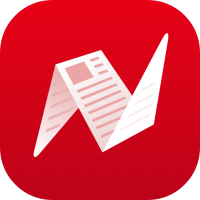 No billboards
Yes, I promise there are actually no billboards in the entire state of Vermont. And, we like it that way. Act 250 actually prohibits billboards because it ruins the scenery.
Crosswalks are for crossing
You can tell a real Vermonter from an out of stater because we actually stop for people in the crosswalk rather than speeding by them and almost running them down.
That said, if you want to cross the street, there are crosswalks for that. Just don't wander out in the middle of traffic and expect everyone to slam on the brakes for you.
Photo credit DanaTentis at Pixabay
No, it's not a soft serve
Asking for a soft serve is the best way to be identified as a flatlander. Real Vermonters know that soft ice cream is called a Creemee.
And, those little colored things you add to the top of your cone are called Jimmies, not sprinkles. Get it right or go buy some Ben N Jerry's instead.
Yes, it's French
Many Vermonters have French Canadian blood so it only stands to reason many of our towns and road names are French. So, no, it's not Charlotte (like the girl's name), It's CharLOT, emphasis on the last syllable.
Photo credit Francisca Alvarez on Unsplash
There are only two ways to eat French fries
French fries are as American as apple pie and hot dogs. But, if you want a serving of French fries in Vermont, you need to eat them the right way.
Put down that squeeze bottle of ketchup. You're in for a treat.
Depending on your tastes, French fries should either be eaten with white vinegar or with gravy and cheese curds.
No one seems to know where the combination of white vinegar and French fries actually comes from but I promise you it's delicious. Just grab that cup of fries, add a few squeezes of white vinegar, and then salt.
If you're looking for a full meal, you need to try poutine. Poutine is loosely translated as fries with cheese gravy. But, it's really French fries topped with brown gravy followed by a few handfuls of cheese curds.
Don't make faces till you try it.
Photo credit Life of Pix on Pixabay
Don't bring there here
Finally, you left there to come here for a break and to enjoy some peace and quiet. You look forward to slowing down and getting out in nature., We like that too.
So, wherever it is that you come from and left for a break, please don't bring that here. We aren't interested.
Those exact things you have like bigger government, more services, and larger cities bring that one thing we really don't want - higher taxes and more crime.
So, when you find yourself missing the hustle and bustle of the nightlife and everything big city living has, we welcome you to go back home. We like it here the way it is.