If you're hoping to increase your knowledge of prepping and emergency preparedness, check out my list of prepping books for average people and start reading today.
There are lots of books that I'd recommend you read with highly specialized information. Some day, you might want to learn to suture your own wounds or build your own solar panels. But, what about books for the average person who just wants to be a bit more prepared?
Start with these and then you can branch out to more specific information once you've mastered the basics.
Why reading books is important
As with any topic, you never know everything there is to know. No matter how much of an expert you think you are, there is always another way to do things. And, someone else might know something that you haven't thought of.
Having a good selection of books on your chosen topic is an easy way for you to get more knowledge. And, it's handy to have that information available to you at all times.
Books are often written by experts. Anyone can write a blog post or an article. But, it takes someone with fairly in-depth knowledge to offer a book. And, even better if they have authored more than one.
Books often have more information than you can find in one blog post. While reading one post about the topic is more helpful than not reading anything, it's not as good as having an entire book at hand.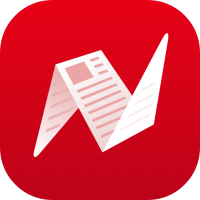 But it's all online
In today's digital world, many people are all too used to just Googling the information they need. But, if the power is out or you are not in range of service when you evacuate, how will you get that information when you need it without a book?
So, here are my favorite books in the emergency preparedness genre.
Best survival books
How to Stay Alive in the Woods by Bradford Angier - If you want a great introduction to staying alive in the woods, this is it. You will find lots of information about finding food and shelter. And, you'll also learn more about protecting yourself, staying warm, orientation, and bushcraft skills. Plus, he has added interesting Native American wisdom when applicable which is fascinating to read.
The Art of Keeping Your Ass Alive by Cody Lundin - This has all the basic information you'd expect to find in a survival book including finding food, making shelter, and staying warm. But, it's helpful that it's written for people who might find themselves in an average location like their backyard, the woods, or on the highway. The focus is on how to keep your core at 98.6 degrees so you stay alive. And, best of all, it's funny.
Best emergency preparedness books
Disaster Preparedness for Women by Diane Vukovic - Being a woman in an emergency is slightly different than being a man. The author discusses the basics of determining how much food, water, and supplies you need. But, she takes it one step further and adds in supplies that only a woman is going to need that some books written by men overlook. She also offers advice on how to stay alert and aware of dangers specific to women.
The Preppers Pocket Guide by Bernie Carr - if you plan on staying in place during an emergency, this is a valuable book that teaches you how to ready your home for a disaster. This book is really written for a beginner who isn't sure exactly where to start to become prepared. It looks at a variety of topics including things like cooking without electricity, creating a first aid kit, and getting started with food storage.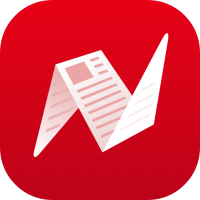 General prepping books
Just in Case: How to be Self Sufficient when the Unexpected Happens by Kathy Harrison - This is by far one of my favorite books for the new prepper. The author shows you a variety of different types of emergencies and then breaks down each one in how to be prepared and the steps you need to take.
Modern Survival Manual: Surviving the Economic Collapse - Another great book for beginners, this book will teach you to see emergencies in a different way. The book is based on the economic collapse in Argentina but does a fantastic job of offering tips that are very practical in any economic collapse.
The Preppers Cookbook by Tess Pennington - This cookbook contains 300 different recipes that will teach you what you need to stock up on and what to do with it once you have. Cooking from dehydrated or canned products is a lot different than preparing dinner with fresh meat and vegetables. And, this is the book you need to make dishes that your family will actually enjoy eating in an emergency type situation. They are a lot better than MREs.
Deep Survival by Laurence Gonzales - If you want a book that's just interesting to read rather than one that teaches you specific skills, pick up this book. The author writes about the survival stories he wrote for National Geographic. And, he analyzes why only a very small percentage of people in a true emergency live.
So, if you're curious about prepping and emergency preparedness, pick up one or several of these books to get started with. Or, grab one for a friend or relative and introduce them to the world of preparedness.