If you're a fan of the popular TV show Doomsday Preppers, you might be wondering where they are today?
For many people, this prepping TV show was their first introduction to the world of end-time apocalypse theories and Doomsday preppers. But, what happened to the participants and the show?
What is Doomsday Preppers?
This TV show aired on National Geographic from June of 2011 to August of 2014. The reality TV series was written by Alan Madison and aired for four seasons.
The show was pulled rather suddenly without a good closing sequence. This led many fans to wonder exactly what happened to the show.
What happened to Doomsday Preppers?
Doomsday Preppers got some of the highest ratings of any show on National Geographic. It was hugely popular both with proponents of emergency preparedness and those that were slightly curious about what it was all about.
In each story, a different prepper and their family showed off their set of prepping supplies and their plan to stay safe during a variety of different doomsday scenarios.
At the end of the show, they were graded from 1 to 100 on their supplies (food, water, shelter, etc.) and on how likely they were to survive during an apocalypse scenario.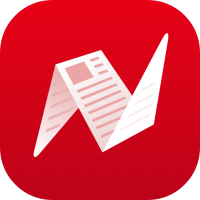 Then, each set of preppers was showcased several years later with an update to what they had changed and how prepared they were today.
Why did Nat Geo pull this show?
While preppers enjoyed seeing how others prepare for emergencies including stockpiles of foods and the best guns for different scenarios, it turns out not everyone thought this was a good idea.
Because preppers are seen as alternative and extreme by some, their lifestyles and recommendations weren't popular everywhere. Critics considered their prepping supplies to be hoarding and were critical of stockpiling weapons and ammunition.
There were also critics who felt that the show gave conspiracy theorists a platform to share their beliefs.
The most controversial episode on the show was the one with James Yeager who was considered a gun enthusiast. An anti-gun platform filed to prevent Nat Geo from airing that episode and things started to go downhill from there.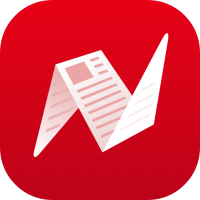 After Yeager posted a rant on his YouTube with his thoughts on people who wanted to challenge his right to own a gun, Nat Geo agreed to pull the episode. And, Yaeger's video was removed.
After a series of shootings in 2013, the anti-gun movement gained traction. And, after Sandy Hook shooter Adama Lanza mentioned he considered himself a doomsday prepper, a petition was filed to remove the series which Nat Geo did.
You can still watch this series on Netflix as of today if you want to. Many of the episodes have some great tips and advice for those that want to be prepared just in case.
More shows like Doomsday Preppers
If you don't have Netflix and want to watch more shows like this one, here a few of my recommendations. Search for them on TV or on YouTube if you can't find them there. They are all several years old and should be available on a variety of platforms.
Dual Survival
Win the Wilderness
Survivorman
Alone
Man vs Wild
Marooned
Ray Mears' Buschcraft
Fat Guys in the Woods
Extreme Survival
The Colony
Doomsday Castle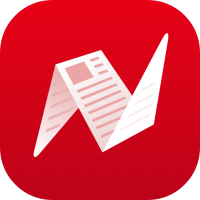 Where are they now?
So, where are the Doomsday Preppers now? Preppers tend to value their privacy so finding the details on where everyone is today isn't easy. But, this is what I did find.
Scott and Amanda Bobbins are rumored to have sold their home. If you remember, this is the home they lived in where Greta the ghost told them of the need to be prepared. The word is that it went into foreclosure which I can believe given how huge the property was.
Dennis McClung and his family were in the pilot season showing off their family's food production system known as Garden Pool. Today, he has launched a non-profit organization (Garden Pool) to work with foreign governments on food sustainability.
Christopher Nyerges spoke about his urban jungle survival skills to be used in case of a massive earthquake. Today, he teaches classes on self-reliance, survival, and sustainability.
Tyler Smith appeared in the episode We are the Marauders and spoke of plans to steal what they needed in case of an apocalypse. In 2014, he was arrested on arms charges and it appears was also an unregistered sex offender.
So, where are the rest of the Doomsday Preppers today? They are probably going about their lives preparing for emergencies. Most people that prep don't want the world to know what and where their supplies are.
You never know who in your neighborhood is preparing for an emergency, but hopefully, it's you.