If you had to leave your home in an emergency, could you bring your pet along safely? And, how long would it take you to find all of the supplies you needed to be sure they were safe and happy?
Photo by MabelAmber on Pixabay
Emergencies happen every day. We see them on the news and on social media. There are heartbreaking photographs of dogs and cats abandoned as their owners are forced to quickly flee their homes.
There are tearful stories of people who have been forced to leave their pets behind. Or, worse, stories of people who could not find their pets at the last minute.
In an emergency, your pet relies on you 100% for their safety. But, you need a pet evacuation kit to be sure you can care for them properly.
How to keep your pet safe in an emergency
Your pet should always wear their collar and ID tag with up to date information. The ASPCA suggests that your pet be microchipped in case you are ever separated.
Bring your pet inside the house the moment you learn of a storm or disaster is expected. If your pet is frightened, they may run and hide and not come when you call them.
Store your pet's go-bag near the front door along with an extra leash and a carrier. A hall closet works well to keep this out of sight. Just be sure you can grab it easily if you need it.
What should be in a pet emergency kit?
No one plans on being forced to flee their homes with their pet. But, if it happens to you, you need to make sure that you have everything you need in one place so you can grab your pet and go.
While everyone's pet evacuation kit will be a little bit different, here are a few simple things that your pet emergency go-bag should contain.
Water
At least one week of their food
Water and food bowls
Blankets or a sleeping bag
Cat litter and litter box
Leash, collar, or harness depending on what they are used to.
Booties and/or a jacket in case of a blizzard
Flashlight and batteries
Dog waste bags
First-aid supplies
All vaccination records and the vet's contact information
Any necessary medication
Photos in case they are lost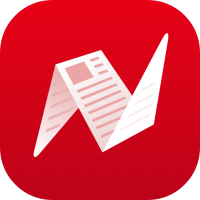 Best dog food for an emergency kit
The best dog food for an emergency kit will be one that you know your dog will eat. If they are very picky, it's important that you bring along the exact food that you normally feed them.
However, if they will eat dry food, it is an easier option when evacuating than canned food. For the most part, it won't need to be refrigerated. And, there is far less mess with a bag of dry kibble than a can of wet pet food.
How do you evacuate with your pet?
The most important thing to remember is that if it's not safe for you to leave, it's not safe for your pet either. Evaluate the situation carefully.
Don't wait until the last minute to leave. It will be easier to leave before the roads are blocked with traffic. You don't want to put your pet in a dangerous situation.
Be sure that you have arrangements in place before you have to leave. Contact motels in the area to see who takes pets. Ask friends in other areas if you can stay there should there be an emergency.
Be sure that your pet is wearing a current ID tag at all times.
Make sure that your cell phone number is on their tag.
Don't allow your pet to be off their leash. Keep them under control.
Make sure your emergency preparedness plan includes them.
How do you evacuate a cat in an emergency?
Unlike a dog, your cat is not likely to walk calmly beside you on a leash. And, if they are an inside cat, being outside may be a terrifying situation for them.
Their first instinct may be to run and hide. And, if you try to evacuate with them by carrying them, they may scratch and claw you to get away. If they aren't used to other people, rescuers may not be able to catch them to reunite you.
Cats should be evacuated in a pet carrier at all times. Be sure that your contact information is on the carrier in case you get separated.
It's easiest to hang an extra pet ID tag on the door of the carrier. This way your information will be easy to read and up to date at all times.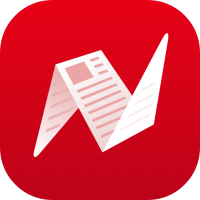 Don't forget other animals
While dogs and cats are the most common pets in the United States, they aren't the only ones that may need to be evacuated. Please don't leave behind any of your pets in an emergency.
Here are a few tips for other pets
Birds can be evacuated in a carrier. Be sure that you have a blanket to cover the cage and keep them calm. Have them banded in case you are separated.
Be sure that your horse is used to being handled by different people including strangers. This makes it more likely they will be rescued safely and reunited with you.
Snakes can be moved in a pillowcase but will need a more secure spot to stay when you get to safety.
Small animals like gerbils and hamsters can be evacuated in their cages. Don't forget to bring along their bedding, food, and water bottle.
Have smaller fish bowls that your fish can be relocated to in case you need to move them. If possible, find one with a lid to keep them safer.
No one expects to be in the middle of a disaster. But, with proper planning, you and your pets can leave the area and get to safety without any major problems.
The most important thing to remember is that you need to start preparing for emergencies today. Don't wait until disaster strikes to start thinking about what you need.