Couples often have good reasons for delaying their divorces.
A few days ago, my ex-husband told me that the paperwork for our divorce had finally gone through. We were finally legally ex-husband and ex-wife. This was a cause to celebrate. Why? We'd been living as a separated yet still married couple for seven years.
Yes, you heard that right: seven years.
No, we didn't still live together. We lived in different residences—even had new partners. Still, we were legally bound as husband and wife.
Why did we delay our divorce for so long?
The same reason many people do.
There were benefits to doing so.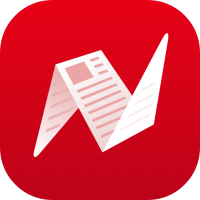 The benefits of waiting to finalize a divorce.
Couples like my ex and I often have very good reasons for delaying our divorces. Getting a divorce is an earthquake in your life. It takes time to get used to the transition.
Delaying a divorce can be better for a couple financially. If you two wait to finalize the papers, you can sell your home in a better market. You can also have more time to save up to get a new place for yourself.
That's if you want to still live together as a separated couple. Sure, many couples don't.
But delaying the divorce can also be beneficial to children. It can give the kids more time to get used to the idea of their parents divorcing.
Why we delayed finalizing our divorce.
In the case of my ex and I, we had our own good reasons for delaying our divorce. I, for one, hesitated because I didn't want to deal with certain emotions. I was scared of change—but I hesitated for financial reasons as well.
My ex was wasn't working. We have two children together. I wanted to make sure he could give me adequate child support, so I wanted to wait to sign any agreement until he was employed again.
Besides that, I wanted us to be able to negotiate the terms of our divorce with clear head s— when we weren't so furious at each other. Believe me, my ex was pretty mad at me, too.
It took a while for both of us to cool down. Actually, it took years.
Seven years, to be exact.
In the end, it was best that we waited as long as we did. I feel that by waiting we were better able to advocate for ourselves in a way that wasn't destructive to the other person.
This is why I recommend anyone wait some period of time before finalizing their divorce.
Some people delay as abuse.
And yet, some people delay finalizing their divorces in bad faith. They may be unhappy about the divorce in general and delay out of revenge.
Or they don't like the terms of the divorce. They delay to bung up the process.
Or they delay to have time to hide assets or make some other financial gain behind their ex-partner's back.
Sometimes one partner hesitates because they hope to get back together. They don't want to let go, even when the other partner has already moved on.
If you're trying to divorce and your ex is holding up the process, it might be for one of these reasons—and that's abusive.
Why it's important to ultimately get the divorce moving.
This is why it's important to ultimately get the ball rolling with your divorce. Yes, I listed some benefits to delaying it—but how can you expect to get on in life if you can't even make a clean break from your former spouse?
Many can't.
Sometimes we have an emotional block that we just can't get over until those papers are filed and we're officially divorced. Many people don't want to start dating again until their divorce is legal either.
Delaying a divorce can mean prolonging the pain of the split. It can actually harm the children too, who are sick of their parents fighting.
So while it may be good to delay the divorce some amount of time, don't delay it perpetually.
In my case, I'm happy that my divorce is finally legal.
Congratulations to me.
This is original content from NewsBreak's Creator Program. Join today to publish and share your own content.