Racial trauma is a condition that affects Black people after witnessing images and videos of racial brutality. Because of this condition, in the wake of George Floyd's murder, it would have been difficult for the Black students in UCLA professor Gordon Klein's class to perform equally on a final exam.

A professor at UCLA's Anderson School of Management is suing the university for damages to his reputation and income after he was suspended from his teaching post last year. The suspension came after UCLA professor Gordon Klein refused to grade the Black students in his class more leniently in the wake of George Floyd's murder by Minneapolis police officer, Derek Chauvin.
Klein received an email from a non-Black student asking him to grade the Black students in his class more leniently on a final exam. The student claimed that the Black students in Klein's class had been so traumatized by the news and images of Floyd's murder that this would affect their performance on the test. 
Klein balked at the request and sent an angry email back to the student. That's when things spun out of control for Klein. His email was reposted to social media and promptly went viral.
When the university learned of Klein's email, the school apologized to anyone who was offended and tweeted in solidarity with the student who had sent the initial email. The school also began an investigation into the incident.
Klein was suspended as a result. He was ultimately reinstated to his position but Klein claims the investigation ruined his reputation. He's filed a lawsuit against the university.
The professor believes this was a publicity stunt on the part of UCLA. But what Klein fails to realize is that he should have taken heed of this emailed request in the first place.
Racial trauma is real.
A condition called racial trauma impacts Black people's mental health after witnessing images of racial violence. Dr. Janet Helms, the Director of the Institute for the Study and Promotion of Race and Culture at Boston College, told GBH Media that racial trauma needs to be treated "just like you would treat someone for depression or anxiety."
Jacob Bor of the Boston University School of Public Health concurs. He led a study called "Police killings and their spillover effects on the mental health of black Americans." The study, published in 2018, found that "...there were worse mental health outcomes in the 90 days after the police killing of an unarmed black American amongst black Americans. We found no such impact amongst white Americans."
Keith Mascoll, who runs The Triggered Project, witnessed firsthand the effect that the news of George Floyd's murder had on the young Black men he works with. They were "scared because they feel like there's a target on their back," Mascoll said.
Watching videos, seeing images, and reading news about unjust racial violence can bring back traumatic memories of racism endured in Black Americans, and even provoke fear of the same happening to them. It's not wrong to imply that Black students might have actually been so traumatized by George Floyd's murder, they wouldn't be able to do well on an exam at a prestigious university.
Professor Gordon Klein needs to understand this. Had he, he would have just graded the Black students in his class more leniently and he wouldn't be in the predicament he is in now.
He certainly shouldn't be suing UCLA. He should be apologizing.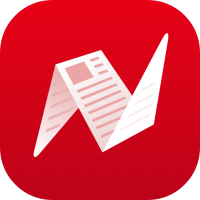 This is original content from NewsBreak's Creator Program. Join today to publish and share your own content.