Research shows the women's movement actually made male-female marriage better.
Today's husbands are expected to pitch in with the chores. The modern dad is expected to help out with the childcare. Gone are the days when men could say no to washing the dishes — or changing a diaper.
Women in our modern era know men are just as capable of doing these tasks. Besides, women can't manage to run the household on their own anymore. More women work outside of the home than ever.
What family can survive on one income in this day and age? Most women have to work.
But in demanding equality in the workplace and thus the household, have women destroyed the institution of marriage?
Some say yes. Conservative podcast host and writer, Suzanne Venker, certainly does. She wrote a book on the subject with her aunt Phyllis Schlafly, entitled, The Flipside of Feminism.
Unfortunately, once feminism came along, women abandoned their pedestal in droves and decided they wanted to share the man's pedestal with him. They claimed they wanted both sexes on the same pedestal to represent equality and prove men and women are the same. Instead, they found themselves in conflict. Since there isn't enough room on a pedestal for both of them, feminists pushed men off to make room for themselves….That's not equality. That's matriarchy.
By pushing men off their pedestal, Venker says, "Feminism has sabotaged women's happiness."
Kay Hymowitz goes deeper, declaring that feminism has made men weak. The author of the book, Manning Up: How the Rise of Women Has Turned Men into Boys, Hymowitz said in an interview with Forbes:
The culture at large is uncertain about what it wants from its men… I think a lot of men react to these mixed signals by retreating into themselves, becoming passive and reluctant...
Wives complain that their husbands aren't "real men" anymore. Can they? In wanting to be equal, women have pushed men down. Feminism is to blame for ruining heterosexual marriage.
Really? Is this true?
Feminism has actually made heterosexual marriage more satisfying and long-lasting.
This isn't true. Experts reveal that feminism hasn't neutered men. It's just leveled the playing field.
And it hasn't ruined marriage either. Actually, it's improved it.
A study carried out by Virginia Rutter at Framingham State University Sociology showed that when men help out with the household chores, it deepens desire between married partners.
Yet another study published in Feminist Economics found that when husbands take on more responsibility in what used to be considered "women's work" (housework, grocery shopping, and childcare), this results in lower divorce rates.
It should surprise no one that a different study reflected the same findings.
None of this sounds to me like feminism has hurt heterosexual marriage. On the contrary, the women's movement has helped heterosexual relationships be more satisfying for both women and men.
Feminism has benefitted women AND men.
Don't listen to conservatives. More equality between the genders has actually led to more stable and satisfying relationships.
Women rising in power hasn't clipped men's wings. It's simply broadened the world so both genders can be happy.
Feminism has improved both men's and women's lives — especially when it comes to marriage.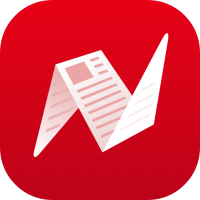 This is original content from NewsBreak's Creator Program. Join today to publish and share your own content.