The coronavirus pandemic has brought back painful memories of the early days of the AIDS crisis. No wonder members of L.A.'s gay community are doing everything they can to impede the spread of Covid-19.
Precinct is a gay bar that gets quite crowded on the weekends. I live nearby in a highrise, and I can hear the attendees partying to the music blasting from the bar's speakers well into the night.
If Precinct is a space where gay men live their truth with abandon, the bar has recently become more rules-oriented. Downtown L.A.'s largest gay bar is now requiring proof of vaccination against Covid-19 for entry.
And Precinct isn't the only gay bar in Los Angeles requiring this proof. Redline, The New Jalisco Bar, and Akbar are also now demanding proof of vaccination status to go inside.
But you may ask: is this legal? The answer is yes.
Private businesses can legally ask for vaccination proof.
Sure, the Health Insurance Portability and Accountability Act of 1996 (HIPAA) is a federal law that protects each individual's right to health privacy. However, non-health-care businesses are not subject to HIPAA. Private businesses can legally ask people to disclose their vaccination status.
And they can bar people from entry based on that information.
Still, this doesn't mean that states can't pass their own laws. Lawmakers in Florida and Texas have recently pushed forward legislation that bans businesses from asking for proof if a person has been vaccinated.
But this is California. So yes, being asked to show vaccination status as means to get into clubs like Precinct is perfectly within legal bounds.
Why are gay clubs asking for vaccination status?
With coronavirus cases once again spiking in L.A., it seems understandable that venues where people are partying in close confines would demand proof of vaccination for entry.
On Instagram, Precinct posted: "We all need to work together to keep ourselves and each other safe while having fun and being social. Please note, this policy is enforced for EVERYONE, customers, staff and talent."
The truth is, people who haven't been vaccinated should not be partying in crowded nightclubs.
That said, one can also comprehend why the gay community would choose to crack down more strictly on vaccination status. This pandemic has brought back painful memories of the early days of the AIDS crisis. Gay men know better than anyone else how important it is to follow protocol to stem the spread of a potentially deadly disease.
Besides the memories of the AIDS pandemic that led to the deaths of many gay men, those who today live with HIV or AIDS are at a greater risk of developing severe illnesses as a result of contracting Covid-19.
The gay community has no choice but to take the current crisis seriously. And so some gay bars have begun requiring proof of vaccination status as a requirement for entry.
Is asking for vaccination status fair?
And yet, some health officials still wonder if this is fair. Though in Los Angeles County, the vaccine is open to everyone over the age of twelve, getting it is not as convenient as you might think.
Not every pharmacy offers vaccinations. I took my son to get vaccinated the other afternoon, and we had to drive to three different pharmacies until we found one that had a vaccine in stock.
There are barriers to getting to a vaccination site if you don't have a car. Then you still have to find a site that has the vaccine in stock.
The number of vaccination sites and their hours of operation both need to be increased to create more vaccination equity.
Still, gay clubs in L.A. aren't taking any chances. So if you're queer in Los Angeles, what are you waiting for? Get vaccinated today, so you can keep on partying.
After more than a year of social distancing, it's time to start having fun again.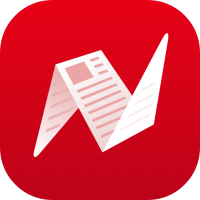 This is original content from NewsBreak's Creator Program. Join today to publish and share your own content.