Three fires have erupted on DTLA's "Bong Row" in recent years, causing millions of dollars in damage and critically injuring firefighters. The owners of the buildings have been slapped with criminal charges and exposed for using political donations to get around keeping their stores and warehouses up to code.

From the window of my boyfriend's highrise condo, I can see the blinking light of the patrol car that waits day and night in front of the charred remains of a building on DTLA's Bong Row. What is "Bong Row"? This is the name given to this part of DTLA as the result of the number of smoking paraphernalia stores that have set up shop there.
Why is the patrol car still there if the building already succumbed to the fire? This now-destroyed structure is a crime scene.
The fire that broke out in this hundred-year-old building on June 8th of this year damaged it so much that the roof caved in. It took one hundred firefighters to battle the blaze.
As a result of an explosion from inside, the building's steel doors blew out onto the streets. A homeless encampment across the street also caught on fire.
A retirement home sits right next door to the building, separated by but a thin alley. People also live in luxury apartments nearby on East 3rd Street. Luckily, those people's homes didn't suffer any damages from the fire.
The artists who had studios in this building weren't so lucky. They didn't lose their lives, but they lost much of their body of work.
Hedy Torres is one of these artists. According to The Los Angeles Times, she lost five years' worth of paintings, a projector, canvasses, wood panels, easels, and twenty-five tubes of oil paint.
The cause of the fire is still under investigation. No one is allowed in to tamper with the scene.
And yet, I think the problem is obvious to many of us who live near DTLA's Bong Row. The products contained inside many of these buildings are hazardous and highly flammable.
At least two businesses on the ground floor of the building destroyed in this fire on June 8th contained pressurized gas canisters that caused explosions during the fire.

And if you think this is the only fire to erupt on Bong Row in recent years, you're wrong. Sadly, other fires have also injured firefighters and threatened the public's safety.
What and where is Bong Row?
Bong Row is a gritty part of inner-city Los Angeles that's also home to many toy distributors and warehouses. Besides that, Skid Row's sprawling homeless population live on the sidewalks here, camping in front of the stores at night.
To find Bong Row, all you need to do is walk east from the trendy Historic Core of Broadway, Main, and Spring Streets, where well-heeled denizens live in luxury lofts, like my boyfriend's, spending their weekends in art galleries and dining in gourmet restaurants.
In other words, walk away from the skyscrapers of the Financial District. That's when you'll start to see a lot of smoking-products shops.
The majority of these stores line the block on East 3rd Street, between San Pedro and Los Angeles Streets, but you can also find them on East 4th.

Some stores are open only to wholesale buyers. Others are open to the public.
These stores sell everything from bongs, vape pens, butane canisters, torches, pressurized gas cylinders, cannabis oil, and terpenes.
Clearly, many of the products sold in these stores are highly flammable. No wonder there are so many fires on Bong Row.
A much worse fire exploded on Bong Row in 2020.
Another much worse fire ripped through Bong Row a little over a year ago on May 16th, 2020. The building that housed the store, Smoke Tokes, went up in flames.
Eleven firefighters were critically injured in an explosion that happened as they tried to control the fire. Fire Department Captain Victor Aguirre was burned so badly that he lost the use of his hands.
As a result, the owners and occupants of four buildings involved in the fire were slapped with three hundred criminal charges. These businesses were operating without a license.
They weren't properly storing the hazardous materials. They weren't creating clear aisles in a way that was adequately safe.
They definitely weren't correctly classifying the dangerous substances housed inside these stores. They didn't post warning signs outside the buildings, such as the diamond placard that alerts firefighters to the existence of flammable materials inside.
This is why the explosion caught the firefighters unawares.
Complicating the situation is the level of government corruption linked to "Bong Row," and especially to this particular fire. The real estate developer who owned the building, Steve Sungho Lee, was found to have donated substantial amounts of money to the campaigns of notoriously corrupt City Councilman Jose Huizar.
Huizar is currently awaiting trial on a forty-one-count racketeering indictment for allegedly accepting $1.5 million in bribes from developers in exchange for his support of downtown building projects.
These businesses pose a threat to us all.
After the 2020 fire on Bong Row, Los Angeles Fire Chief Ralph Terrazas finally said enough is enough. He declared that every fire station in Los Angeles would strive to identify smoking-products businesses that were unlicensed.
Sure, the LAFD may have tried to crack down on these stores and manufacturers, but the fire on June 8th shows these fires haven't stopped.
In 2016, another fire broke out in the same area in another store, also called Smoke Tokes (same name, different business). It's not difficult to comprehend why there are so many fires on Bong Row when we understand the hazardous materials contained in these shops and warehouses.

What will it take to make these fires stop? It is unknown at this time.
With recreational cannabis legal in California, there's a demand for these products. If these businesses can fly under the radar, operating without proper safety measures and a license, they will.
Unfortunately, that means that non-negligent renters, nearby residents, and the courageous firefighters who put out these fires will continue to be at risk.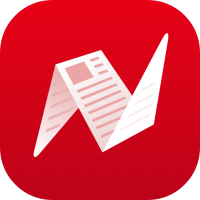 This is original content from NewsBreak's Creator Program. Join today to publish and share your own content.