As of July 17th, L.A. residents will be required to wear masks indoors again. I'd be wearing my mask anyway because I've learned the hard way you can still contract Covid-19 as a vaccinated person. It happened to my ex-in-laws and they ended up in the hospital.
On July 13th, The Los Angeles Times published an article entitled: "COVID-19 cases surge in L.A. County, fueled by 'enormously selfish' unvaccinated." We all know now that we're facing a threat from the Delta variant, a mutation of the coronavirus that is two times more transmissible than the original virus.
This means unvaccinated people are even more vulnerable to become infected. So yes, when people refuse to get vaccinated, that's pretty selfish.
They ruin things for everyone else. Take kids under twelve who are, as of now, still not cleared to receive a vaccine. This is the case of my youngest son.
Parents who refuse to get vaccinated can easily transmit the virus to their children, who can, in turn, transmit it to kids like my own.
It's selfish not to get vaccinated. It's our duty to work together to keep our communities healthy and safe.
However, before you go thinking that all we have to do is get vaccinated to be protected against the coronavirus, think again. My ex-in-laws were some of the first people in Los Angeles County to be vaccinated. Still, they got Covid.
Worse, they got so sick, they ended up in the hospital.
Therefore, you can be assured that I'm going to keep wearing my mask and social distancing into the future. Yes, even though I'm vaccinated.
A month ago, I believed we were entering a post-pandemic world.
I look back and think how happy I was on June 15th, when the City of Los Angeles relaxed all Covid restrictions. That meant restaurant dining rooms opened again and businesses could function at 100% capacity. We were able to visit museums again, along with amusement parks and stadiums. Life was going back to normal!
I felt like we were past the real threat of the coronavirus until I started reading about the Delta variant. Still, I heeded the rules of the city. We could take off our masks. We could begin to live normally again.
My ex-in-laws thought this, too. On June 16th, they flew from L.A. to NYC and back again a few days later. However, at some point during this trip, they were in contact with someone who had Covid. They came down with the disease soon after. Yes, even though they're vaccinated.
This goes to show that we can't relax just because we have a vaccine. Cases are increasing again in L.A., and I don't think it's only because of "selfish" people who are refusing to get vaccinated.
Yes, these people exist. But I believe the Delta variant is simply so contagious that we can't depend on the vaccine to protect us. We all still need to protect ourselves. The only way we can do that is by wearing masks and social distancing.
You can end up in the hospital with a serious case of Covid even if you're vaccinated.
Before my ex-in-laws got Covid, I was under the impression that if you were vaccinated, you couldn't get infected by the coronavirus. That, or you'd develop a much less severe case of the disease.
This is not the case. My ex-in-laws ended up in the hospital as the result of Covid. Their Covid infections have severely affected their lives. They're still suffering from brain fog and lung damage. They've been released from the hospital but they have a long recovery ahead of them.
So me? I'm keeping my mask on. I'm going to continue to social distance. I will meet up with friends but outside.
And sure, last week the City of Los Angeles announced that as of July 17th, people will have to wear masks inside again.
Though this might seem annoying to some, I think we just need to get used to it. If we need to not be selfish and get vaccinated, we need to not be selfish and continue to wear our masks. For our own safety and everyone else's.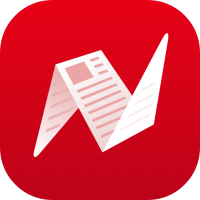 This is original content from NewsBreak's Creator Program. Join today to publish and share your own content.