Sacred Grounds is the heart and soul of the Port of L.A. and one of the least pretentious coffeehouses I know.
Often in the mornings, I catch the scent of roasting coffee beans wafting on the cool, nearby-ocean breeze. It's coming from Sacred Grounds, one of my favorite coffeehouses in San Pedro.
I live just one street over from this cafe. I call it the "coffeehouse of the people."
If you've never been to San Pedro, it's a cute community located in the southernmost part of Los Angeles. San Pedro is met on one side by the Pacific Ocean. The eastern side of town is met by the Port of Los Angeles.
This where the cargo ships unload their containers from abroad. Sacred Grounds is a short walk from this port.
I consider this coffeehouse the heart and soul of town. It's not your typical snooty cafe serving up $6 coffees to hip Millennials. Instead, you'll find all kinds of people at the coffeehouse. 
When I'm at Sacred Grounds, I see the mechanic who works at the auto-body shop near my house and the punk-rock homeless guy who sleeps outside the abandoned courthouse on 6th Street. There's a vibrant Croatian community in town and the older Croatian men meet for espresso here in the morning.
What I like most about the coffeehouse are the cheap prices. You can get a coffee for $1.45 and a latte for $3.25. These are Starbucks prices from ten years ago. 
You can order your coffee and drink it there, seated on some mismatched, vintage furniture. There's also outside seating, where you can catch a view of some of the historic buildings of this part of town.
Next-door to Sacred Grounds is the Warner Grand Theater, in the Art Deco style. Across the street is the Aracde Building, an example of Italian Rennassaince-style architecture, built in 1924.
Before the pandemic, a farmers market was held on Friday mornings on the same block as Sacred Grounds. I'm hoping it returns soon.
Sacred Grounds remained open throughout the pandemic, and I'm very thankful for that. Before the pandemic, it also featured live music at night. I'm looking forward to that starting up again as well.
Otherwise, the coffeehouse features a constant soundtrack of classic jazz. I stop into this cafe almost every morning. In fact, I go there so much the guys behind the counter know my signature drink by heart: a red-eye — coffee with two shots of espresso.
If you ever find yourself in San Pedro, I recommend you try this coffeehouse out for yourself. If you're lucky maybe you'll see me there, and we can toast our two cups of joe.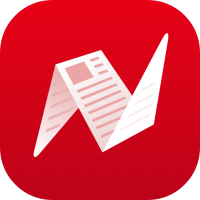 This is original content from NewsBreak's Creator Program. Join today to publish and share your own content.