I recommend you try it out. The gibraltar is to die for.
On a recent Saturday afternoon, while on my way to the Fashion District to shop, I wanted a caffeine pick-me-up. As I walked down South Broadway in the direction of the Ace Hotel, I happened upon a coffeehouse called IlCaffé.
This coffeehouse is situated on the ground floor of the Eastern Building, one of the most beautiful buildings in Downtown LA. As a serious espresso connoisseur, I didn't know what a treat I was in for.
Having lived in Europe in my early thirties, I'm very picky about how my espresso is prepared. As much as I enjoy my nitro cold brews from Starbucks, I cannot count on the chain coffeehouse to get my espresso drinks right. I'm sorry, but macchiatos don't have more milk in them than espresso. Macchiato literally means "stained" in that the milk is supposed to just lightly "stain" the top of the espresso.
Starbucks adds too much milk to their espresso drinks. To make matters worse, they add sugared sauces and syrups. If I want a dessert, I'll go get ice cream. If I want espresso, I want it made right, in the European style.
I didn't yet know that IlCaffé would make me the perfect espresso. I ordered something I'd never had before: a Gibraltar.
A gibraltar is basically a cortado and yet it's called a gibraltar because of the glass it's served in: a "gibraltar glass."
A cortado is two ounces of espresso and two ounces of milk. This is more milk than an actual European-style macchiato, but far less milk than is found in most Starbucks espresso drinks.
Calling a cortado a gibraltar was first coined by Blue Bottle Coffee, which also has two cafés in Downtown L.A. And yet, what most other cafés, such as Blue Bottle, are lacking is the European feel.
Drinking my gibraltar at IlCaffé felt like being in Europe. I took my coffee outside to sit on the patio in front of the café. Fashionable people were drinking their coffees at bistro tables under red umbrellas. Some of these people were drinking champagne or wine--at two in the afternoon!
IlCaffé also serves alcohol. While this would have been a very typical scene in Europe, it's not in the United States--even in Los Angeles. But I was really happy to find a little piece of Europe right in DTLA.
This sentiment was driven home when I drank my gibraltar. My coffee was beyond expectation. The milk was perfectly proportioned so that the espresso was still quite strong. And yet the milk was thick and velvety. I was in heaven.
That's when I learned that IlCaffé is actually a European chain. There are three other cafés that bear the same name in Stockholm, Sweden. I recommend you give it a try.
IlCaffé also serves sandwiches. Sometimes food trucks park out in front. On the first Saturday of every month, there's a small arts market on the sidewalk. And then there's the stunning Eastern Building to gaze upon.
IlCaffé is a gem. Let me know your own experience at this café in the comments.
IlCaffé: 855 S Broadway, Los Angeles, CA 90003.
Follow me to see more articles like this.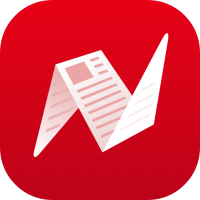 ...