Most of these families are low-income, living in already unhealthy conditions near oil refineries. They shouldn't have to deal with yet another homeless shelter in their neighborhood.
Photo by Nathan Dumlao.
Wilmington is a predominantly Latino neighborhood located near the largest concentration of oil refineries in the state. The neighborhood is close to the Port of Los Angeles where thousands of semis rumble daily over pot-hole-ridden roads to drop off goods to be shipped overseas and to pick up containers to transport them back across the United States.
As of 2008, Wilmington's median household income was $40,000/year. Los Angeles is an expensive city. As you can imagine, Wilmington is not a fancy part of town. Still, it's home to families and many of these families are not very happy about a proposed new homeless shelter that's in the works to be built on Avalon Boulevard, the main drag through town.
Photo of the Port of L.A. with the refineries in the distance. Photo by MV Ice Rose.
Plans have been proposed to build 53 new housing units for homeless people on a vacant lot next to a Mexican chicken restaurant. The Los Angeles City Council voted unanimously to give $7 million toward the building of the $29 million structure from Measure HHH funds.
I don't blame Wilmington residents for not being pleased about yet another homeless shelter going up in their neighborhood. CBS reported that residents who live near the proposed site for the new shelter came out to protest it on April 10th, demanding that "Councilman Joe Buscaino and Mayor Eric Garcetti find a different location that will not impact the quality of homes, businesses, schools, and parks."
Don't put homeless shelters near homes, schools, and parks.
I believe homelessness is a crisis in this city. Parts of Downtown L.A. have become a veritable shantytown and encampments have exploded at the beach. People felt bad when the homeless were forced out of the encampment they created at Echo Park Lake. The homeless population of this city keeps growing and no one knows what to do with all these chronically unhoused people.
I believe these people need homes. However, building shelters for them in neighborhoods near families, schools, and parks is not the answer.
Wilmington already has several shelters.
The Wilmington neighborhood is already home to two permanent homeless shelters as well as a temporary shelter called Bridge to Home, part of Mayor Garcetti's plan to provide emergency housing to the homeless.
Garcetti speaks during an event to promote his "A Bridge Home" emergency housing initiative. (Courtesy Mayor Garcetti via Twitter)
Wilmington residents weren't happy about the creation of the Bridge to Home temporary shelter in their neighborhood either. Back in 2018, they also came out to protest it.
Wilmington resident Jaime Bedolla told Councilman Buscaino during a meeting: "Our community is not going to take this ... dumping of homeless in our area."
According to a statement from the Wilmington Neighborhood Council, "...the Community is outraged at the lack of information and transparency."
All Councilman Buscaino could say in response was to ask residents to "have an open heart, have an open mind."
That's easy for Buscaino to say. People in Wilmington are poor. They don't have the resources to handle the increase in social and environmental ills that another shelter in their neighborhood will bring.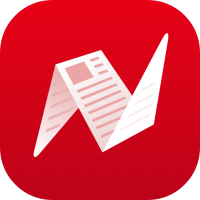 My experience living part-time in Skid Row in Downtown L.A.
For five years, I lived part-time with my boyfriend in his loft condo in a historic building in Skid Row, a part of L.A. that has the highest concentration of homeless people in this city. I've witnessed the homeless population multiply in that area.
There was a time when the homeless situation wasn't so bad there. However, the plethora of shelters and other services brought even more homeless to the area.
This will not end. The shelters and services aren't going anywhere. And once you have a shelter in a neighborhood, people flock to it. The shelters on Skid Row are overrun. Do you want that in your neighborhood, near your kids?
Look at a photo of the street outside the Midnight Mission on Fifth and San Pedro Streets in 2014.
There aren't any homeless people living on the streets.
Now, look at this photo from March of last year, also taken outside the Midnight Mission, slightly down the street. Homeless encampments crowd the sidewalks.
Photo Source.
Where before people weren't sleeping on the street, now they are. So, is it any wonder why the residents of Wilmington, miles to the south of Skid Row, don't want the same scene in their neighborhood? No. Families live there. Once that homeless shelter goes up, the homeless issue in their neighborhood will be there to stay.
What can be done instead?
Though I don't like the idea of marginalizing the chronically homeless any more than they already are, I do think that temporary and permanent shelters can be built in any of the vast industrial zones on the east side of L.A. such as Vernon, where there's lots of space away from homes, schools, and parks.
Literal camps could be set up where people could have beds to sleep in. Tiny home parks could be built like those that have already been created in other parts of the city. Of course, new shelters could also be constructed. But to build more shelters in communities that are already pushed to the limit?
Wilmington residents don't need another shelter in their neighborhood, impacting it any more than it already is.
What's your opinion on the subject? How can we fix the homeless issue in Los Angeles? Let us know in the comments.