A program started forty years ago this month teaches children who get lost in the forest to stop and hug a tree to wait to be found.
Photo by cottonbro from Pexels
Three brothers were hiking on a trail on Palomar Mountain in 1981. As they returned to camp, two of the brothers raced ahead. They thought their nine-year-old brother was running behind them. He wasn't.
Along the way, he'd become separated from his brothers. Unfortunately, this resulted in tragedy. The family never saw the boy alive again.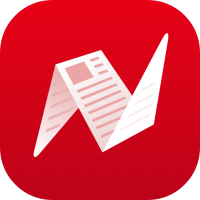 His name was Jimmy Beveridge. His body was found five days later in a ravine. A story like this sends chills down my spine, especially because my ex-husband is about to take my ten and twelve-year-old sons to Sequoia National Park for spring break.
My ex is a nice guy but he can be a little absentminded. The three of them are going to be hiking a lot. My greatest fear is that one of my sons could get lost on one of these hikes.
That's why I'm telling my boys to stop and hug a tree if they get separated from each other while hiking. Huh? you ask.
I know this sounds nutty, but it's not. Staying put and hugging a tree while lost alone in the forest can save a child's life.
What is the "Hug-a-Tree and Survive" program?
The technique of halting and hugging a tree when lost in the forest is the number-one rule of the Hug-a-Tree and Survive program. This program was started as the result of little Jimmy Beveridge's death in the forest.
This month marks the fortieth anniversary of the program's inception.
Hug-a-Tree and Survive logo. Source.
As part of this program, trainers teach children to sit down and hug a tree if they suddenly lose their way and find themselves alone in the wild. Hugging a tree or any other large object (say, a rock) is supposed to calm the child, who will easily begin to panic alone in the wilderness.
Trainers even coach the child to start talking to the tree. In doing so, they feel a little safer.
And they stay put.
Staying in place definitely makes it easier for rescuers to find a lost child. This way, the child is also less likely to fall off a mountain ledge as they roam around, trying to find help.
Further, program trainers teach children not to hide from rescuers. Believe it or not, but some children hide from search teams because they're afraid their parents will be angry with them for getting lost.
Obviously, doing so can only end in tragedy. Program trainers explicitly tell kids not to do this.
How was the "Hug-a-Tree and Survive" program conceived?
Ab Taylor, who passed away in 2013, was one of the founders of the "Hug a Tree and Survive" program. He was among the people who searched unsuccessfully for Jimmy Beveridge in 1981.
One of the reasons Taylor was on the search team was because he had spent three decades working for the U.S. Border Patrol. His specialty was tracking down immigrants who had snuck over the U.S. border.
Photo by Greg Bulla.
He preferred a difficult hunt, reveling in what he called "The Game". For Taylor, "The Game" was tracking immigrants for days until he finally found them.
Taylor felt disappointed when he caught immigrants slipping over the border too easily. He wanted a challenge. He could usually not be outsmarted as he was an expert tracker.
Unfortunately, his skills didn't help him find little Jimmy Beveridge until it was too late.
As a result, Taylor went on to help found the non-profit, "Hug-a-Tree and Survive." Had Beveridge stopped walking, trying to search for his two brothers and his parents, and had just stayed put, it would have been much easier to find him.
Instead, he fell into a ravine where he stayed hidden until he finally died from exposure and hypothermia.
But does "Hug-a-Tree" work?
You might ask if this technique actually works for lost children in the wilderness. It does. Take the case of Eli Fordham, another boy from San Diego County, who became lost in the forest when he was only four years old.
His family was camping in the Sierra Nevadas when the boy wandered away from the campground. This happened in 1984, just three years after Beveridge got lost and died on Palomar Mountain.
Fordham wandered for hours, trying to find his parents again. Night fell and that's when he remembered something he'd learned while attending his older brother's Cub Scout meeting.
The kids were told that if they ever got lost in the wilderness to stop, sit down, and hug a tree.
This is exactly what Fordham did.
Photo by Annie Spratt.
After spending twenty-four hours alone in the forest, searchers finally found the boy. But this only happened because he'd stopped and stayed in place, instead of roaming deeper into the mountains.
You can bet I'll be talking about hugging a tree if they get lost with my sons before they set out on their trip with their father to Sequoia National Park.
Spring break is here for many of us. As coronavirus restrictions lift in California counties, more families will be setting out on their own camping and hiking trips this week and the next. If you're one of those families with young children, I recommend you also talk to your kids about hugging a tree if they get lost.
Doing so can save their lives.