Studies show women with compassionate partners who help out with the household chores are happier.
Recently I stumbled upon several studies that indicate women prefer "feminine" men as mates. A 2010 experiment conducted by Faceresearch.org, the online psychology laboratory of the Face Research Laboratory at the University of Aberdeen in Scotland, found that women in Europe and the U.S. rated men with feminine faces to be more attractive. That is — men with slender, softer features.
According to Daniel Kruger at the University of Michigan's School of Public Health, this could be because men with facial masculinity possess more testosterone. According to Kruger, there is mounting evidence that testosterone is related to domestic violence and cheating.
Perhaps that's why women like me intrinsically shy away from men with more perceptibly masculine features. Call it self-preservation. We don't want to be beaten or cheated on, so we've developed an innate preference for more "feminine" men.
I always believed I was unusual for preferring androgynous men over manly guys. I thought it was just a "me" thing.
I've always loved music and so for me, David Bowie was a god and Prince had explosive allure. And sure, in my opinion, it's hot that Jared Leto bucks masculine stereotypes by painting his nails as Dave Navarro does by wearing eyeliner.
Dave Navarro, shot by Fiona Bowie.
Perhaps it's the rebelliousness inherent in their gender-bending looks that attracts me. I've just got a hankering for ambiguity.
However, I'm learning there could be something deeper in a woman's biology that makes more "feminine" men appealing. Women who seek out more "feminine" men as mates have a lot to gain.
If I think about it that way, it's not so strange that I've always had a preference for more "feminine" males over their more burly counterparts.
Studies show women prefer men with "feminine" traits.
My partner is exactly what one might consider a "feminine" male. He's tall and slender and loves to cook. I've seen him more times than I can remember, pushing around a mop.
He's also very caring. He's compassionate and a great listener. He makes a wonderful mate.
I see now that I'm not alone in believing a man like this makes a better partner. Women who choose more "feminine" males as long-term mates have been found to enjoy a higher level of marital satisfaction.
At least these were the findings of J.K. Antill, in his study, "Sex Role Complementarity Versus Similarity in Married Couples," published in the Journal of Personality and Social Psychology.
The study discerned that in relationships where a man helps out with the cooking, cleaning, and child-rearing, women are happier.
Photo by RODNAE Productions.
Another study by Beth L. Green and Douglas T. Kendrick, entitled "The Attractiveness of Gender-Typed Traits at Different Relationship Level: Androgynous Characteristics May Be Desirable After All," published in Personality and Social Psychology Bulletin, found that:
"… the optimal partner would demonstrate an 'androgynous' combination of both instrumental and expressive characteristics… contributing to mental health and psychological adjustment."
In other words, men who can communicate well and who know how to work out problems with compassion make better partners.
If women don't always select more "feminine" men as mates, there's definitely an advantage in doing so.
I would ask, though, what it says about masculinity that we call a man "feminine" just because he doesn't cheat on his wife? I'm hesitant to typecast men as "feminine" simply because they're not brawny meatheads who refuse to change a diaper or lift a finger to help wash the dishes.
Isn't helping out his wife around the household just a sign of a man being a good person?
Hopefully, in the future, we'll stop characterizing male behavior as "feminine" or "masculine" based on whether it's good or bad. We won't define men as "feminine" just because they don't beat their wives.
Instead, a man who helps out around the house will be understood to be an evolved human being — a male who's worthy of being called a man.
Follow me to see more articles like this.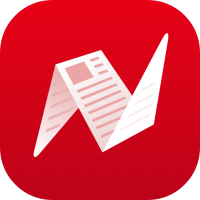 ...