I also traveled alone when I was younger and was attacked in a park in Spain.
Photo by the author.
Crime Scene: The Vanishing at the Cecil Hotel is a creepy docu-series about a young woman from Canada named Elisa Lam who stayed in the decrepit Cecil Hotel in downtown Los Angeles and disappeared.
This docu-series got under my skin. It scared me because something like this could have happened to me when I was traveling alone in a foreign country at Lam's age.
In my case, I was attacked while I traveled alone in Spain at age twenty-one.
The Cecil Hotel.
The docu-series tells the story of a sensitive young woman who decides to go off on an adventure alone to Southern California. She ends up in a disgusting hotel in downtown Los Angeles called the Cecil Hotel.
The Cecil Hotel today. Photo by Jim Winstead
The Cecil Hotel was grand in its day. Built in 1924, it was envisioned as a stunning destination for wealthy travelers. It had a gorgeous lobby with marble floors, stained-glass fixtures, and abalaster columns.
The lobby of the Cecil Hotel is still opulent today. Photo by vagueonthehow.
However, within five years of the hotel's opening, the stock market crashed, and the entire nation sank into the Great Depression. In the coming decades, the hotel went into decline as the area around it became a dumping ground for people coming out of jails and mental hospitals.
Called Skid Row, this neighborhood is famous as one of the most dangerous places to visit in Los Angeles. People live on the streets, roaming around the filthy sidewalks in a drug-addled daze.
Crime and addiction are rife in this part of the city. For years, the Cecil Hotel functioned as a decrepit flophouse, providing cheap, short-term shelter to drug addicts, criminals, and even murderers the likes of Richard Ramirez, the "Night Stalker."
Murders have even occurred inside the hotel! But this didn't stop new owners from deciding to renovate the hotel in 2007 and remarket part of it as a hostel for young travelers.
Called "Stay on Main," the Cecil Hotel offered low-cost accommodations to young people visiting L.A. But nowhere in the travel brochure did it mention that the hotel is located in Skid Row or that the indigent criminals who lived there had access to the floors where the travelers stayed.
Photo by Rene Asmussen.
Poor Elisa Lam. She thought she was off to see the glitz of Hollywood and the ritz of Beverly Hills. Little did she know that she was headed for danger. She would check into the Cecil Hotel to stay in a room where indigent people lived on the upper floors.
The area outside was no place for a young woman from a foreign country to be walking around by herself either.
I also stayed in a dangerous hostel while I was young and traveling alone.
I won't ruin the story of Elisa Lam for you. I recommend you watch the docu-series yourself. But I would like to share one reason this docu-series terrified me so much. I had a similar experience abroad when I was Lam's age.
I went off on a trip to Spain when I was twenty-one, booking a bed in a hostel in Madrid. I thought I was staying in the middle of the beautiful Spanish capital. Little did I know that the hostel was located in a park that is famous as Madrid's second red-light district. By day, families go there to enjoy the restaurants, a zoo, and an amusement park. But by night, it's known as a place to buy and trade sex for money.
As a visitor to Madrid, though, all I knew was that there was a cheap hostel in the park. Just like Elisa Lam believed that the Cecil Hotel was a safe place for a young woman to stay during her trip, I also thought I would be safe at this hostel.
I wasn't. A man attacked me one night.
I was attacked while I walked alone at night near the hostel in Madrid.
Unfortunately, I made the mistake of walking around that area at night. It seemed safe enough. There wasn't much light and the park was wooded, but I believed there were enough other people around for me not to worry.
Path through the Casa de Campo by day. Imagine this setting at night. By Riozujar.
I was on my way to a night out in Madrid. I remember strolling along a trail that led through the park toward the metro station. I didn't have a care in the world.
About halfway there, I came upon a taxi pulled to the side of the road. A man knelt beside it, tying his shoe — or, as I'd realize later, only pretending to be tying it. I'll never forget the way he looked at me as I walked past. We made eye contact, and he narrowed his eyes, curling his mouth into an ugly smirk.
I kept walking. As far as I knew, I'd never see him again. He'd given me a creepy look, but that was it. I wasn't worried. There were still other people on the road. I wasn't alone.
Until I was.
I came to a patch of road where it became darker, and suddenly there weren't any other people or cars. That's when I heard footsteps pounding the dirt behind me. It was the sound of someone running.
I realized then it was the man from earlier. He jogged beside me. He'd been following me the whole time.
He knocked me to the ground. I fell to the dirt on my back where I flailed like an overturned beetle. He loomed over me.
I knew I had to fight — hard and fast. I screamed as loudly as I could. Pumped full of adrenaline, I kicked my legs into the air. One or more of those kicks must have landed on him. All of a sudden he was limping away.
I swung up from the ground and ran as fast as I could to the metro stop. When I reached the station, I was out of breath. I was shocked to see other people milling around, waiting for the train. They seemed so peaceful, bored even.
The train came. I got on. I was gone.
That night I stayed in a different hotel. I couldn't go back to the hostel.
Luckily I returned home to my family in the States relatively unscathed. I was startled but okay.
Elisa Lam wasn't so lucky. Her family never saw her again.
Like I said, I won't ruin the story for you. Just know it's incredibly disturbing and scary. Yes — even if you didn't have your own brush with danger while traveling abroad.
Follow me to see more articles like this.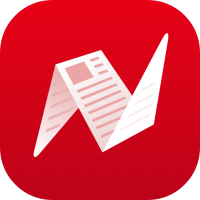 ...