Los Angeles is famous as a city where no one walks. The city streets were literally planned around cars driving on them.
If no one walks in L.A., do they ride bikes?
Bike riding has increased in popularity during the pandemic.
Yes, they do, and bicycle riding has only become more popular in Los Angeles during the pandemic. According to Strava Metro, which tracks data on bike usage in urban areas, the number of cycling trips in L.A. rose by 52% from 2019 to 2020.
"Slow streets" has also helped create better conditions for city cyclists. "Slow streets" is a city initiative that blocks off certain residential streets to through traffic. The purpose of "slow streets" is to cut down on speeding cars on streets that people live on, making the roads more accessible to pedestrians and, of course, cyclists.
With all these improvements, maybe L.A. will shed its bad reputation as the "worst bike city in America", an embarrassing title given to Los Angeles by Bicycling Magazine in 2018.
Photo of the author during a coffee stop in downtown Los Angeles.
Why does L.A. have such a bad reputation as a city to ride a bike in?
L.A. has a lot going for it in terms of being a city that should be great for bike riding. We enjoy sunny weather in L.A. almost year-round.
However, L.A. was voted the worst bike city in America because the city's firmly entrenched car culture and poor public transit have combined to keep the city's streets clogged with cars. So many cars on the streets make it dangerous to ride your bike here.
Luckily, one other good thing that's come with the pandemic is that there have been fewer bicycle-vehicle collisions. Thanks to stay-at-home orders, there are simply fewer people on the road.
Hopefully, once the pandemic ends, "slow streets" and more bike lanes will keep L.A. safe for the increasing number of cyclists on the streets.
It's becoming easier to ride a bike in L.A.
Another way the city is trying to make Los Angeles into a more bike-friendly place is through the creation of more bike lanes.
According to the Los Angeles Department of Transportation, the city added or made safety upgrades to more than sixty-one miles of bike lanes in 2020 alone. This was double the improvements that were made in 2019. 
LADOT General Manager, Seleta Reynolds, asserted:
"We leave people stuck in traffic without choices when we don't give them basic infrastructure. We recognize that infrastructure is a beginning, a necessary piece of the puzzle that opens up the possibility of driving less for more Angelenos while protecting people already pedaling."
More bike lanes definitely make it less dangerous to ride a bike on L.A. streets.
How to find L.A.'s newly added bike lanes? Google is your friend.
Not every street in Los Angeles has a bike lane. How do you plan your trip so you can utilize what bike lanes do exist? This map created by L.A.'s Metro shows some bike routes in the city.
However, I prefer using Google Maps to find routes with bike lanes. (And, nope, I'm not being paid to write that.)
When searching for directions on Google Maps, simply opt for directions for travel by bicycle by clicking the bike icon. Your directions will be optimized to include bike lanes.
Photo of the author on her bike in downtown Los Angeles.
Metro bikes.
Another new occurrence in the past couple of years is the option to rent bikes from the city. Residents and visitors alike can rent metro bikes with a metro pass.
This is yet another one of the city's attempts at making L.A. more accessible by local transit (and bike). The issue before with taking the metro was that the stops were too spaced out. The metro wouldn't really get you where you needed to go. You'd still find yourself far away from your destination.
Metro bikes aim to fix this problem. You can rent a bicycle once you come out of the metro station, then ride it to another bike stop closer to where you need to go.
Women can benefit by riding a bike in L.A.
As a woman who has often been harassed when I walk on the streets of Los Angeles, traveling by bicycle has been a great way for me to avoid this issue. I ride quickly past any men who would otherwise seek to engage with me when I'm not interested.
This is especially important as my boyfriend lives in the Historic Toy District of Los Angeles, otherwise known as Skid Row. Riding my bike around that part of the city has also benefitted me as a woman. Not only are the streets covered in trash, but this can be a dangerous neighborhood.
Unhoused people, many of whom are on drugs or have serious mental problems, often approach me without masks on. Traveling on a bike is a way for me to move quickly through downtown L.A. without feeling fearful that I'm going to get mugged, catch Covid from a homeless person, or get harassed because I'm female.
Riding your bike in L.A. makes the city more tangible.
I've always been someone who believes in walking around my city. I think that only by walking the streets do I really get to know an area. That's the way I tangibly connect to my neighborhood; I walk past things slowly enough to actually take them in. 
However, walking to get to everywhere I need to go in L.A. is time-consuming. I don't have time to always lazily walk around L.A. when I'm in a rush. That's why riding a bike has been another way to connect to my city while covering more ground faster.
In closing. 
I hope that cycling around L.A. will continue to increase in popularity in the coming years. Not only will more cyclists on the road improve L.A.'s terrible traffic problem but it will also combat climate change.
All you need to do is look at L.A.'s skyline to see how bad the smog problem is here. And to think, it used to be worse!
Riding my bike in L.A. is a win-win all around. I definitely benefit from it. Maybe you can, too.
Follow me to see more articles like this.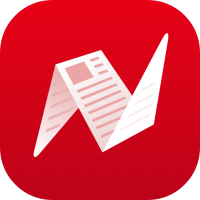 ...
Title photo by Amir Kiani. Traffic photo by Nick Sarvari. Homeless scene by Jiroe. L.A. skyline photo by Kyrell.