"Just serve him divorce papers," my friend told me. I was letting her stay at our house during her own divorce process, and I'd just told her how unhappy I was. My husband didn't work and emotionally neglected me. Though we still lived in the same house, it felt like I was bringing up our children on my own.
Just serve him divorce papers. My friend said this like she'd say anything. Pass the salt.
Sure, I was miserable in my marriage, but how could I just leave my husband? We had two children together.
There was a far more important reason why I couldn't just up and ditch my marriage. I lived in Los Angeles.
Housing prices are on the rise in Los Angeles.
This city is expensive. At the time that I was contemplating my divorce, rents were sky-high. That was a few years ago. You might imagine that home prices have decreased during the pandemic. That isn't the case. In fact, L.A. real estate is booming.
Even as the pandemic has destroyed the restaurant, services, and entertainment industries and led to many L.A. residents losing their jobs, still the real estate market is exploding.
This means housing prices have skyrocketed.
A home in L.A., thanks to Los Angeles. 
Who can afford to live in L.A. anymore? Los Angeles has been ranked the second least affordable city in the United States by a USC study. But even five years ago, when I was deciding if I could afford to leave my husband, life was still pricey in this city.
My husband and I were renting the house we lived in. I'd either have to move out or take on the rent myself. It cost $3,000 a month to live in a two-bedroom home in a peaceful, safe L.A. neighborhood close to our children's school.
In the area where we lived, $3,000/month for rent was a steal. However, I couldn't afford that on my own.
How could I leave my husband? Sure, I could move into a cheaper apartment, but that would place me outside of my sons' school district, in a less safe neighborhood.
Our kids would end up in a substandard school in a dangerous part of town. I had to stay in my marriage. I couldn't leave.
Why did I believe I couldn't divorce my husband?
I was not only bankrupt but I was only working part-time. I'd tried to be the perfect mom. I volunteered in my kids' school and made sure dinner was on the table every night.
My husband wasn't working at all. His wealthy parents were subsidizing our living expenses. They'd already told me that if I left, they wouldn't help me with child support.
My husband had nothing to give me. How could I survive?
Sure, my friend staying with me had just upped and left her husband. She'd packed her bags, gathered up her daughter while her husband was at work, then disappeared.
Now she was at our place.
Her husband's missed phone calls and unread messages clogged her phone. He didn't know she was staying with me. My friend and her husband finally ended up settling out of court.
He offered her $20,000 to finalize their divorce with the agreement that he'd have visitation rights every other weekend and several days during the week. He also agreed to give her $900 a month in child support. He let her stay in their house.
She left our place and went back to her own to live there without her husband.
Now, her settlement might not seem like a lot of money to you, but remember, I knew I wasn't going to get anything from my husband.
At least my friend had some sort of a cushion to fall on. If I left my marriage, I'd have to support myself and my two children alone.
Some women have the privilege to jump without looking, trusting there'll be a safety net to catch their fall.
I didn't.
I finally left my husband.
A year following my friend's divorce, I finally worked up my courage. I also left my marriage. I jumped into the abyss.
And yes, I had a few terrible years of scraping by, hardly able to pay my bills. My sons and I moved into an apartment in a crappy part of town, but they were luckily able to stay in the same school district.
Sure, I ended up falling on my feet. I wouldn't say I'm rich in Los Angeles but I'm finally getting by without struggling so much.
I think about other women who aren't so lucky.
If it was hard for me to leave my marriage, what about women without my advantages? Though I've struggled, I still have a college education. Many women in this city don't.
I learned more about such less fortunate women when I started dating a man who lives in the Historic Toy District of Los Angeles, otherwise known as Skid Row.
He has a loft there. Gates guard the complex, fit with a security unit. Mostly white people lounge by the pool on the weekends while mostly black people live in filthy tents on the street outside.
A homeless woman in Los Angeles, photo by Alex Proimos.
I've witnessed many unhoused women who live on the streets. It's been a humbling experience. I now see better how lucky I am.
This fact was brought home to me the other day when I saw something that reminded me of how difficult this city is for single mothers with children.
I saw a woman on the street, a baby in her arms, dragging a suitcase behind her, another little girl struggling to keep up. They were on their way to the Downtown Women's Center, a center that helps unhoused women.
That adult humans must live in such conditions is horrific but that children must do so too is unspeakable.
My children haven't had to suffer like that. Neither have I. Yes, I needed my father to co-sign on a new lease for my apartment, even one that wasn't located in the greatest part of town. I have had to work my butt off to survive. But I didn't end up on the streets of Los Angeles with my kids.
At least we have a home in this expensive city to call our own. I consider myself blessed.
Follow me to see more articles like this.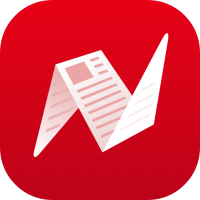 ...