However, it is true that many of the tents L.A.'s unhoused inhabit are less temporary than permanent dwellings.
An article from NBC News recently popped up in my feed that caught my eye because the reporter, Joel Grover, purported that some homeless people in Los Angeles are living in "McMansion"-style tents.
"One tent near downtown L.A. occupied by a homeless man had a working shower, kitchen, water heater, electricity and even a doorbell. In Hollywood, another tent installed a 15-foot slide for entertainment. And, in Venice, a tent had its own wading pool, while another had its own tiki bar to serve drinks to other homeless people."
Grover paints a picture of the city's homeless living a life of luxury. According to the reporter, homeless people tap into city fire hydrants for a water source or into city street lights for electricity.
Of course, this article caught my attention because I spend a lot of time around the homeless as my boyfriend has a loft in the Historic Toy District of downtown Los Angeles, otherwise known as Skid Row. I have indeed witnessed a man washing his body in a leaking city fire hydrant (but not with running water inside his tent) and have also seen lights on and heard people listening to music inside these tents.
I often assumed that the lights or stereos were battery-operated or perhaps powered by a generator or even by a car battery since some homeless people do own cars. Perhaps these electronics were actually powered by tapping into city power. I can't say.
However, I think that to call these tents "McMansions" is a real stretch. The tents I've witnessed are often filthy—usually very filthy—and surrounded by trash.
More often than not they are located in destitute and dangerous parts of the city. Not exactly "McMansion" territory.
Still, I understand what Grover was getting at. I have seen homeless people occupying less a temporary space on the sidewalk than what appears to be a permanent dwelling.
Some of these dwellings are quite elaborate, created by a combination of tarps, often reinforced with wood. Driving down San Pedro Street the other night into Historic South Central, I saw actual wooden sheds that have been built right on the sidewalk.
In a sense, we need to change the way we see this city's homeless population. I'd say that many people who have lost their homes have simply created new homes on public land.
They are squatting on public sidewalks and streets. Their dwellings, though crude, remain in the same place day in and day out. These encampments are not going anywhere. They are permanent.
The result has been the creation of a kind of shantytown as typically found only in underdeveloped countries like Brazil. Yes, Skid Row is becoming a type of favela.
I wouldn't say people are creating tent McMansions but instead tent slums.
Homelessness is only increasing.
Grover attested in his report that such encampments have grown in number as a result of the pandemic. According to Grover, at the onset of the pandemic, the City of Los Angeles decided to leave most homeless tents alone. The city is not forcing such dwellings off the street at this time.
However, in my opinion, these encampments were on the rise much before the pandemic began. Personally, I've watched encampments in Skid Row expand during the five years I've spent with my boyfriend in his loft in the Toy District.
Tents occupied by the homeless used to cluster only near the services that drew the homeless to Skid Row in the first place: the missions, shelters, soup kitchens, and free clinics on San Pedro Street at Fifth.
However, in the past few years, I've seen these encampments increase in number so that they now extend north into Little Tokyo, toward Third Street.
Homelessness is spiraling out of control in other parts of the city as well. I've lived in Los Angeles almost my entire life and have recently been astounded by the sheer number of tents assembled near the freeway exits on the 101 in Hollywood. These tents didn't exist twenty years ago.
I attribute this to skyrocketing rents in Los Angeles as well as in other American cities. The pandemic has only deepened such disparities.
Many people have been out of work for months. Worse, their industries have shuttered entirely. People are in dire straits, and they can't keep up with such high rents and mortgages. Some of them end up losing their homes and ending up on the streets. It's only a matter of time.
Health and safety concerns of the Skid Row shantytown.
As you can imagine, the people who do pay rent in these areas (residents and business owners) aren't very happy about all these encampments. The tents and other structures block the sidewalk and are often surrounded by trash and bulky items such as old mattresses, sofas, wooden pallets, and old tires.
Besides being ugly, these tents and makeshift dwellings present many health and safety hazards. I have seen people cooking food on barbecues outside their tents. People cook inside the tents as well. Fires have broken out in some of these tents and sometimes spread to other buildings.
Besides that, people light nightly bonfires outside their tents. Just last night I drove down San Pedro Street in the middle of Skid Row and passed many fires burning right on the sidewalk, an arm's length away from the tent fabric.
The threat of fire is compounded by the lack of running water. I don't think as many people have access to running water as Grover claims they do. Instead, not having running water is the issue.
Clearly, this is a health concern. With human beings living in such close proximity and without running water to wash their hands, there is a heightened risk of the spread of the coronavirus as well as other diseases.
Because these tents don't have plumbing, there's also an issue with how to dispose of human waste. With the onset of the pandemic, I did see the city bring in portable toilets for the people in this community to use. However, just yesterday I witnessed a woman defecating on the street. That wasn't the first time I've seen a person do this either.
A lot of waste ends up right on the sidewalk.
I'm torn about how I feel about the homeless.
I feel bad for people who have lost their homes and have nowhere else to go. A great many of the people I see on Skid Row should not be there. They have serious mental issues and should be housed in facilities where they can get the care they require.
Instead, they live on the streets, unable to work or to really function. They wander the streets aimlessly, muttering to themselves. They sprawl on the sidewalk, surrounded by garbage.
Though I have compassion for these people, I also understand the frustration of the residents and business owners who do pay rent or own homes and businesses near where homeless people squat. I had my own bad experience when an RV inhabited by people without a stationary home began to pull up in front of my house at night.
The people living in this RV created noise with their generator and with their nocturnal arguing. They used the public sidewalk outside my home as their living room.
A makeshift homeless dwelling in Los Angeles. Photo by Chris Sansenbach.
They were not good neighbors. They were squatting on the street in front of my house, disrupting my sleep. I really didn't like going outside one morning to find human excrement on the sidewalk in front of my home. They also used the public sidewalk as their toilet.
Finally, I was able to urge these people on their way. I haven't had a problem since. However, I tell this story because I can understand why some people are so angry about these encampments.
Garbage pickup doesn't exist for homeless people. The trash collects outside their dwellings. They squat in front of businesses and scare away customers. I feel for the business owners and residents who live and work near homeless encampments because I've experienced what living near the homeless can be like as well.
Is there hope?
At least there are organizations that are working to create homes for Los Angeles' homeless population. The Skid Row Housing Trust is one of the most successful organizations to house people who were previously unsheltered. The organization boasts twenty-six buildings in Los Angeles County, twenty-four of which are in downtown Los Angeles.
I believe having shelter against nature's forces is a human right. The fact there is so little affordable housing in Los Angeles and so little rent control is ultimately a human-rights abuse.
Rents continue to soar in this city. Los Angeles has been ranked the second least affordable city in the United States by a USC study. Home prices are steadily increasing as well. The median price of a single-family home in Los Angeles County is $750,000. I personally have seen small homes in a depressed L.A. neighborhood with poorly rated schools go for $500,000.
Many people can't afford this. People work low-wage jobs. They lose their job or get sick or someone falls ill in their family, and it's not that hard to fall behind on bills to the point that they find themselves on the street of Los Angeles.
We must find more solutions to this issue because it's not going away any time soon. I fear the homeless epidemic is only going to worsen in the coming years in this city.
As a result, will more people create "McMansion"-style tents on the streets of Los Angeles? No, they'll cobble together unsafe, unsanitary dwellings that will serve only as a testament to this city's increasing economic inequalities.
Follow me to see more articles like this.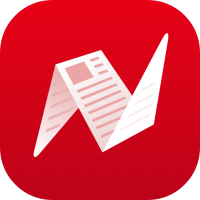 ...