I'll never forget my first time on Tinder soon after I left my husband. When my husband and I met, apps like Tinder didn't exist. We didn't even have smartphones.
So here I was, learning to swipe in my mid-forties in the wake of a divorce. How was I supposed to keep my sanity as I searched for a new partner?
I swiped right on several men who ended up being only interested in hookups. Pass. I matched with a guy named Dave, who seemed promising. We texted for the next couple of days, then made plans to meet in person.
When I arrived at the specified meeting place, a man on the street waved at me. I didn't recognize him. The guy looked at least ten years older than the man I'd matched with on Tinder. He seemed a couple of inches shorter too, and more than a few pounds heavier.
The closer I got to him, the more wildly he waved. He was also calling out my name.
It was Dave.
Disappointment flooded through me. This guy had seriously misrepresented himself. If he couldn't even be honest about what he looked like, how could I trust him as a boyfriend?
I could have called it a day right there—told myself that app dating after my divorce simply wasn't meant to be. I kept at it though. I plodded through the post-divorce dating trenches. I'm so glad I did.
Today, I'm in an amazing relationship with a man whom I never would have met had I let a few bad experiences get me down. Who am I kidding? A lot of bad experiences. But I kept at it — and I managed not to go nuts while I did.
Here's how.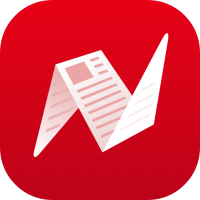 #1: Understand it's not the app's fault the people you're meeting aren't right for you.
First off, when you start dating again after your divorce, be prepared to be let down   a lot. Get ready to micro-manage your expectations.
Yes, some of those potential lovers will misrepresent themselves. They will waste your time. They will even be rude. So forgive them, and while you're at it, forgive online and app dating as a whole.
It's not the platform's fault you're meeting the wrong people. Anyone can put a profile on an app or website. There's no vetting process. The platform just enables you to meet people — it doesn't guarantee they'll be right for you.
It doesn't even guarantee the people you meet will be respectful. I had a date with a man who flaked on me. We'd set the date two weeks earlier. I'd secured childcare. On the day of the date, he didn't even answer his phone when I called. He never bothered to cancel our date. We never spoke again.
Several guys who asked me out revealed later they had girlfriends.
I also chatted with men with emotional problems. One man revealed he wanted to kill himself.
Though I felt for him, he wasn't boyfriend material. But it wasn't the app's fault.
Forgive the app in advance for the people you'll match with who won't be right for you. People will reject and ghost you. That's life. Just accept it.
#2: Allow yourself to "waste" time chatting with and even going out to meet the wrong people.
To stay sane while dating after your divorce you'll also need to make peace with the fact that you will be chatting with a lot of people, and more importantly, a lot of the wrong people. This might seem like a waste of time at first. It's not.
Dating is like anything else in life. You have to knock on a lot of doors until you find one that's open. Then you need to go inside and make sure you like what you see there.
You need to get out and meet people. More often than not they won't be right for you. Just accept this.
Yes, you'll have your time wasted. Make peace with this and keep your sanity.
#3: Move quickly to a phone call.
You'll also save your sanity if you move your texting quickly to a phone call. A phone call is important because if you don't even like a person's voice, how can you expect to like anything else about them?
Giving out your phone number to strangers might be off-putting to some. If that makes you nervous, set up and use an anonymous phone number like Google voice.
That said, I never had a problem with giving out my real phone number. I never once had to block someone, though you have that option should you need it.
This should give you peace of mind — and keep you sane.
#4: Have a positive outlook.
Having a positive outlook is imperative to staying sane while app dating. I would say one of the primary reasons app dating doesn't work for people is because they have a negative attitude.
If you're a heterosexual female you might be under the impression that most men are just out to use women for sex. If you're a heterosexual male you might think that most women are gold diggers.
If you have those mentalities, you're not going to get very far with dating in general.
You need to believe in the best in people. When they disappoint you, take it for what it is. It's just that one person who let you down.
You can't let one bad experience (or a few) color your vision of all men or all women. You have to trust there are still good people out there. Don't let a few bad apples get in the way of you meeting the right person.
#5: Think about dating as an adventure.
One of the best things about being a writer is that even when I had a bad experience dating after my divorce, this became fodder for me to write about. Try to find your own way to turn dating lemons into lemonade.
Maybe create a Facebook group to support other people on their post-divorce dating journeys. Or interview the people you date for a podcast about dating so that even if your meeting doesn't work out, you won't feel like you drove across the city to meet them for nothing.
I used to think of each date as an adventure. Here I was, getting out of the house and venturing off into a part of the city I'd never been to before. I was going to eat in a restaurant or have a drink in a bar or a coffee in a café that was completely new.
For me, that was exciting. No, the guys I met in those places often weren't right for me, but thanks to them, my life became more interesting. I looked at app dating as an opportunity to explore my city — and that kept me sane.
#6: Don't expect to find love overnight.
Too often people expect dating apps and websites to immediately introduce them to the right person the same way they'd expect another website to immediately show them the right product to buy and ship straight to them.
Dating doesn't work that way — especially not after your divorce. The problem is we often have little patience and expect immediate gratification. Dating, in general, can be a long and demoralizing process of meeting wrong person after wrong person and even getting dumped by people we really like.
Be okay with that. More—don't let a negative outlook keep you from getting what you want. If I had stopped dating after my first few bad experiences, I never would have met my great boyfriend — because trust me, I had a lot of bad experiences before I met him.
I didn't meet my current partner until a year after starting on Tinder. That was a year of kissing too many toads. It was a year of dating guys who were "almost" right and even having my heart broken a couple of times.
It was a year of dealing with men who only wanted hookups or phone sex, or who were simply rude.
It was a year of meeting a few narcissists and even rejecting a few really nice guys.
But then I finally reached the place I'd been trying to get to. I met my current partner. And when we had our first date, I still had a sunny disposition. This is because I'd kept myself sane throughout the whole experience.
#7: Show gratitude for the experience.
I'm grateful for the existence of online and app dating. As bad as some people might think these apps are, nothing is worse than sitting around by yourself waiting for someone to find you. Nothing is worse than trying to meet people at a bar or the grocery store — or, god forbid, through friends.
I found the right guy through an app, and what's more, I didn't drive myself nuts while searching for him.
We're still together four years later. If I found a new partner after my divorce, you can, too.
And you can keep yourself sane while doing so if you follow these seven tips.
Photo by Tamara Bellis.