Shortly after I divorced my husband, I was at a soccer tournament where my kids were playing. They go to school in an affluent bedroom community. Everyone is married there.
The soccer tournament just happened to be occurring on the day after Valentine's Day. I was hanging on the sidelines in a circle of other moms as our kids played out on the field. The other moms all were married, and they were chatting about you guessed it — what they'd done the night before with their hubbies.
I was cool with this. I didn't care. I was happy to be divorced. Trust me — I was ecstatic to be single and out meeting new men. I was definitely very pleased not to be living with my husband anymore.
Nope, I hadn't done anything the night before for Valentine's Day but swipe for new matches on Tinder. Each one of these moms, though, was taking her turn, talking about what went down for Valentine's Day with her husband. The roses, the dinners, the new tennis bracelets. That's when someone asked me:
"What did you and your husband do on Valentine's Day, Elle?"
"I didn't do anything last night," I said. "I'm divorced."
You would have thought I'd just told these ladies there was a death in the family. These women practically started crying they were so upset!
"Ooooh, I'm so sorry!" said one woman.
"That's so sad," said another.
Huh? I wasn't sad about my night at home on Valentine's Day. I wasn't sad about my divorce. The only thing I was upset about now was how these women were reacting.
They were making me feel like I was a freak. Okay, I was letting them do this to me. But still...
The conversation quickly moved past my reveal of my divorced status. The next woman in the line jumped in to share her story of marital Valentine's bliss. I swear, though, by her body language and the tone in her voice, she felt embarrassed to be talking about it.
Why? Did she think I was jealous?
I was sooooo NOT jealous of her or any of these other women who were still married. So what? They had a great Valentine's Day with their husbands.
I had a great Valentine's Day alone.
But still, the next weekend at soccer, I felt like these moms avoided me. I had committed social suicide by being honest about my divorce. I never made that mistake again.
Okay, so maybe I didn't outright lie about being divorced. I just didn't correct anyone when they thought I was still married.
I couldn't deal with the negative reaction.
I made people uncomfortable by misleading them about my marital status.
However, not correcting people about my divorced status also created some uncomfortable moments. I just couldn't win. Now that I was divorced, people were going to be uncomfortable around me anyway.
Take what happened at one of my sons' friend's birthday parties. By that time, I had a new boyfriend. I even brought him along to the party with me. However, I didn't tell anyone exactly who he was.
My boyfriend was off playing with my kids in the bouncy castle. Yeah, nice guy, right? I'm pretty lucky, huh? Divorce isn't so bad.
I hung back to talk to the parents I knew. The married parents.
I was chatting a lot with one lady in particular, an acquaintance whom I've known forever because our kids went to the same preschool. She and I are not good friends, but she's met my ex many times at school events and birthday parties like this one.
She asked how my "husband" was. I said my "husband" was fine. I just didn't feel like announcing to her that he was now my ex-husband.
Okay, let's face it: I'd learned my lesson about being honest to other marrieds about my divorce. Can you blame me for not wanting to reveal the truth, seeing what had happened at soccer?
The problem was, right after I said this, my boyfriend showed up at my side to ask if I wanted a drink. As he did this, he touched my arm in a way that made it very obvious we weren't "just friends."
You should have seen the look on this woman's face. She was freaked out — and confused.
When my boyfriend went off to get us the drinks, I had to come clean to her. "I'm not with my husband anymore," I said. "That's my boyfriend."
She visibly relaxed after I said this. I felt like a jerk for causing her to feel uncomfortable. I had tried to avoid the reactions people have to my divorce and in doing so, I had just caused more bad reactions by being misleading.
What was I supposed to do? Be honest, and weather the bad reaction, or be misleading, get found out, and then weather the bad reaction?
I was screwed either way. I was going to have to deal with people's negative reactions regardless.
Please don't ask me to announce my divorce on Facebook.
After that, I decided to stop withholding the information about my divorce. But how was I supposed to announce it? We meet. I shake your hand. Tell you my name. Then I declare:
I'm divorced!!!!!
No.
I considered doing what an acquaintance of mine did, the kind of person who has two-thousand friends on Facebook and I'm one of them. He announced to all his followers that he was getting a divorce. He wrote a long post about it, and then a large sampling of those two-thousand friends of his commented on this news, liking it or showing some other emoji in reaction.
Oh, dear — please don't make me do that!
Honestly, it's been hard to be on Facebook since I left my husband. I don't want to post photos of me with my new boyfriend. It's a little embarrassing. Old friends watched my Facebook light up years ago with photos of my wedding day. Now I'm supposed to announce to everyone: It didn't work. We divorced.
I'm also still friends with my ex's family on Facebook, and I don't feel like shoving my newfound happiness with another man in their faces. I was the one who initiated the divorce.
Okay, so I don't have to advertise my divorce on Facebook, but when I mislead people, it creates more problems.
I decided I wouldn't necessarily declare I was divorced, but when anyone mentioned my husband, I would immediately tell them I was divorced.
And for those people who react negatively to the news — that's their problem. It has nothing to do with me.
What's the big deal anyway? I didn't murder anyone. I just got a divorce.
Photo by Ali Pazani.
Follow me to see more articles like this.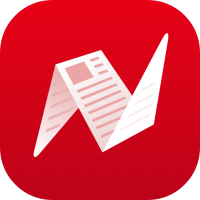 ...