"Hi, are you David?" I asked, scrutinizing my date's appearance. At least I assumed this was David standing before me. He was waiting outside the restaurant as we had agreed on, at the specified hour. As I approached, he had waved frantically at me. He clearly recognized me.
However, this man didn't look anything like the photos of the David I'd been chatting with daily since we matched on Tinder two weeks ago. That David had a full head of brown curls and very few creases around his eyes. He was of medium build.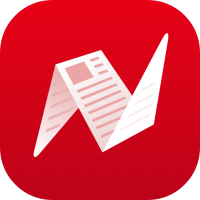 This David was at least twenty pounds heavier — and what had happened to all the brown curls on his head? This guy had a sparse covering of strands on his scalp.
In his photos, he had beamed a set of gleaming pearls. This guy's teeth were yellowish and receding at the gums. On Tinder, he said he was forty. This guy looked fifty…sixty?
I'm not describing David's looks in such detail because I'm incredibly superficial about a man's appearance. I'm much more attracted to a guy's brains and personality than what he looks like. But when I matched with David on Tinder, I had one idea of his appearance in my mind. This man looked totally different.
And that upset me.
I was frustrated by his lie. Just like customers don't like when companies misrepresent their products in the photos, single people don't want their dates to misrepresent themselves online. Again, I hate to put it in such commercial terms, but no one wants to be sold a bill of goods. It makes you wonder what else your date is lying about when they misrepresent themselves in their photos.
I now questioned everything David had told me about himself — how he'd grown up in Ohio, how he'd taught English in Japan after college, how he'd never been married.
Maybe he was actually from Texas, and he'd never been to Japan. Maybe he was still married.
I should have turned around right then and there and gone home. Instead, I stupidly stayed for the date. I was too polite to call out David on his dishonesty. He'd clearly used photos from ten, fifteen, even twenty years ago.
But one thing was for sure — I was no longer interested in getting to know him better. I couldn't trust what he'd tell me to be the truth.
I ordered a drink, even though the plan was to have lunch. I can hardly remember what we talked about as David chowed his meal. I was too busy feeling duped.
Just be yourself, the old adage says. If David would have just showed me the real him from the get-go — wrinkles, baldness, and all — I might have liked him. Instead, I just wanted the date to end.
The lesson? Sure, we might look hot in that photo from ten or more years ago — but we can't use it in our dating profile today. We have to accurately show what we look like now. The right person will love us no matter what we look like. Best to let them know the truth straight up. Best not to fib.
Photo by suraj mehta.