MADISON, WI– While the COVID-19 pandemic grabbed global attention for its effects on health, it also had a broad economic effect. From increased unemployment, to lower spending and increased instability within certain industries.
Now, after a year of quarantine, vaccines and an overall emphasis on public safety have helped move the nation toward reopening — but the economic effects may be set to linger. The economy looks and operates differently than it did pre-pandemic.
The country's employment figures fluctuated because of specific changes in labor supply and item demand brought on by COVID-19. Current Population Statistics reported that in April 2020, unemployment across the country hit between 14.7% and 14.8%, one of the highest rates since The Great Depression. A year later, the same measurements show the total number of jobs in the United States rising with the reponing – around 559,000 jobs were added in May – but the total has not yet reached pre-pandemic levels.
The changes in job availability vary within individual fields. Industries like food service and performing arts/spectator sports both had a 45% drop in employment between March and April of 2020. In the same time frame, employment in hospitals and goods production only dropped 2% and 11%, respectively.
Jirs Meuris, Assistant Professor of Management and Human Resources at the University of Wisconsin–Madison said his best guess is that industries that underwent bigger drops may now have more room to hire and to grow than others. He mentioned specific areas of growth and shrinkage that the country might see.
"I think there's going to be some industries that are going to have to hire again because they're going to have to ramp up – not to what their employment was before the pandemic, but at least getting closer to that – to fill the demands of living in a world without restrictions. Food service, anything travel related, like airlines and cruise ships." said Meuris.
Even though the reopening of the country focuses mainly on industries and places coming alive again, Meuris said he wouldn't be surprised if specific industries did die down a bit.
"In some of the virtual shopping, gig economy, food delivery areas, you might see a drop in employment, because there is going to be somewhat less demand than there was in the pandemic. What I think you'll see mostly, is shifting people from those jobs to things that are reopening and really need people." said Meuris.
The introduction of everyday remote work, in the fields in which it was possible, was another big COVID-19 employment change. This goes hand in hand with remote services like food delivery via phone application or telehealth sessions with a doctor or therapist.
Nicky Santoso, a 2021 graduate from UW looking for a job in the communications, marketing and production realm, acknowledges the current reality of what her future in any given job might look like.
"I could be remote, I know a lot of companies are encouraging it. I would also be fine with in-person. I know a lot has changed, culturally, at different jobs." said Santoso.
Both in person services and going back into the office are now back on the table, but Meuris doesn't think they're going to be fully implemented right away.
"The infrastructure is there now to support remote work, and a lot of jobs, prior to this pandemic, have been assumed to have to be in the office. It's become apparent that these jobs or components of these jobs can be done remotely." said Meruis. "What you're probably going to see is experimentation with hybrid solutions, trying to figure out how many tasks within a job are optimal to be done in the office, and what can be done more remotely."
After the uncertainty and spikes in unemployment that COVID-19 brought to the labor market, the reopening brings reasons to be economically hopeful for what's to come.
"When everything hit last year, I thought to myself 'Entering the job market seems really hard, should I go back to school after graduation instead?' – and I was worried I'd have to compete with 2020 graduates." Santoso reflected. "I definitely see that a lot of things are changing, that there are more jobs now, which makes me feel better."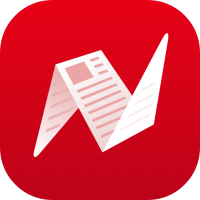 This is original content from NewsBreak's Creator Program. Join today to publish and share your own content.