MINNEAPOLIS, MN— The Healthy Start Act, signed in May, is set to make Minnesota the first state where stoping an incarcerated mothers quick separation from her baby
The legislation reads that the Commissioner of Corrections can "conditionally release for up to one year postpartum, an inmate who gave birth within eight months of the date of commitment; and for the duration of the pregnancy and up to one year postpartum, an inmate who is pregnant." Under the new law a mother and child would stay together in a halfway house or community alternative for a time period set by the commissioner, and the time will count toward the mother's sentence.
There are two notable aspects of the Healthy Start Act — first, that it may not be applied for every individual that qualifies, and second, that Minnesota is the first state to take even this step.
The policy will be enacted on a case-by-case basis. The Commissioner of Corrections can decide not to keep a mother and child together. Safia Khan, Director of Government and External Relations at the Department of Corrections Commissioners office and a large contributor to the Healthy Start Act, says while the specifics of the criteria for qualification are not yet solidified, there will be one central idea.
"Our hope is to allow as many people as possible to take advantage of this program. We will center the best interest of the children in making these determinations." said Khan.
This detail on the power the Commissioner has in terms of policy enforcement, helps define how the Healthy Start Act will operate, in that it will not be absolute. Khan describes it as permissive instead of mandatory.
The act also makes Minnesota the first state to end the practice of quickly returning a mother to an institution and keeping her away from her baby, a sharp turn away from long established norms.
The treatment of pregnant women in U.S. prisons has historically been focused on restraining the wome. Amy Fettig, Executive Director of The Sentencing Project, a national research and advocacy organization that centers on minimizing imprisonment and criminalization of youth and adults, says that in prison and jail settings it's typical for women to be shackled during pregnancy and birth. The separation of mother and child comes two or three days later. Fettig notes this leads to lifetime impacts on both the mother and child — including health problems, separation disorder, and infection from the inability to breastfeed.
Fettig said she sees the Healthy Start Act as a good first step, but long overdue. Minnesota is on a path to improved treatment of incarcerated pregnant women in Fettig's opinion, but the reasons why the first-in-the-nation policy is only occurring now stems from a number of things. Specifically, Fettig sees the holdup to the rollout of similar policies as a large-scale, institutional problem.
"It starts with America's mass incarceration problem and orientation. We have chosen to use prison and jail to deal with social problems like substance abuse, like poverty, like mental health problems." said Fettig.
In the House, Rep. Jamie Becker-Finn (Roseville) is the leader of the bill. She said she started to see a need for legislation like the Healthy Start Act in 2019, when she toured Shakopee Correctional Facility and spoke with women in the institution.
"I was not aware of the [separation] practice until that visit and hearing directly from those women. As I asked questions to get clarity and realized what the practice was, it became really clear that we needed to do something about it." said Becker-Finn.
To the question of why the policy or others like it have taken so long to not only be signed but proposed in the first place, the Minnesota representative said she sees the answer in the changing demographics of legislators.
"It speaks to how historically, in our policies and laws we've undervalued women, and particularly women of color and that's primarily who is incarcerated, and therefore giving birth while incarcerated." said Becker-Finn. "It's only now as we have more BIPOC [Black Indigenous People of Color] women in positions of power who are the ones who are changing this."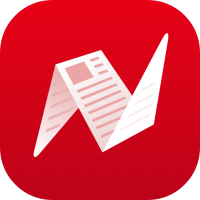 This is original content from NewsBreak's Creator Program. Join today to publish and share your own content.