MINNEAPOLIS, MN – Joshua Hedquist doesn't have a sad pandemic story to tell.
Instead, he's emerging from the pandemic with ideas for reform in the restaurant industry.
The near shutdown of the industry due to the pandemic allowed Hedquist to identify patterns of racism and sexism in the restaurant world, something he said has allowed him to work toward change.
"Now I get to hire convicted felons, immigrants…" said Hedquist.
His restaurant, Joey Meatballs, is where he's employing the disenfranchised groups, in hopes of helping reform the industry. Set to open in two locations later this summer – The Market at Malcolm Yard and Keg And Case West 7th Market – the fast casual pasta place is staffed by a number of ex-cons and people of color.
"I want to hire people and develop them. Mentor convicted felons that want to be business owners." said Hedquist.
Hedquist is an former felon himself, and has worked in restaurants all his life. He's held a number of food service positions, including Executive Chef at two other Minneapolis restaurants, but started out over two decades ago as a dishwasher. Having spent time working in and managing a number of restaurants, he's witnessed firsthand what he describes as the lack of the opportunities to grow in any given position, something that he sees ingrained in the industry.
"If you're a good cook – stay a cook," Hedquist said, describing the attitude of restaurant owners. "'Do you want to be the boss?' That was never said to me, ever."
With Joey Meatballs, he's seeking to break that cycle. The idea for the restaurant first formed five years ago, but Hedquist didn't begin to make headway until 2019. In the last year, things took off and became a reality.
His work as Chairman of the Board at The Redemption Project, an organization that seeks to assist incarcerated individuals specifically with second chance hiring, has helped shape his goals and enact his plans for the restaurant.
Within ten years of release, recidivism rates range from 68 to 83 percent, according to the Bureau of Justice Statistics. The Redemption Project cites one of the reasons for those high percentages as the inability for a released individual to find and keep a job, and to help fix that, the Redemption Project team communicates with individuals while they're preparing for re-entry, helping setup steady employment upon release. Support for employment upon release even comes from the Minnesota Department of Corrections.
"Employment for the most part is an opportunity to build pro-social habits and structure one's time outside of old ways of thinking, hanging out with old acquaintances, and frankly having time to commit new crimes." said Bridget Letnes, the DOC's Facilities Reentry Manager, "It can be very impactful if the employment/employer supports prosocial attitudes and values and supports the individual in being successful at building work skills."
Hedquist is looking to do all of what Letnes mentioned, by making his restaurant, with employment that offers support and contributes to reducing recidivism, a long lasting reality.
To bring awareness to the restaurant, the Joey Meatballs team staged a number of pop-up events in late spring and early summer. As opening day approaches, enthusiasm, hope and future oriented thinking are what Hedquist is set on. While he doesn't know specifics, he wants to open hundreds, if not thousands of Joey Meatballs locations, with the same goals at the center of each.
"There might be name changes, different business models, but there will be one idea behind it, mission-based programs behind it," said Hedquist, "I want systemic change that will go past my lifetime."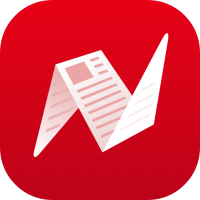 This is original content from NewsBreak's Creator Program. Join today to publish and share your own content.