When Next Stop Vegan first opened, it was a tiny meal prep service that Blenlly Mena's ran from her home. As it grew, she opened her first retail space in the Bronx a couple days a week to the public. Now, the once small business is looking to go city-wide and maybe even nationwide.
Next Stop Vegan serves plant-based twists on traditional Dominican food. The goal of the vegan eatery is to show that traditional and cultural food can be plant-based, healthy and still delicious. The menu includes patacon chimi, a plant patty sandwiched between two fried plantains, as well as quinoa tostadas, and even a vegan truffle mac and cheese sandwich.
Post-pandemic Next Stop Vegan shifted from a meal prep service to a full-time restaurant. From there, Mena and her sister, Ana Baez, who is also her business partner, started thinking about new locations. They looked across New York City and even into New Jersey, but when a space opened up in Washington Heights, everything quickly fell into place.
"I knew that once we landed there, we would be able to thrive even more," said Mena. "It happened literally in less than a month."
Next Stop Vegan has always been a community-based business. Even the name is a call back to the MTA subway announcements she heard growing up: "next stop, Fordham Road, Next stop 191st street," and that is how she came up with Next Stop Vegan! Mena said she feels so grateful for how her business has evolved and thrived.
"That's how we've been operating since we first started out business," said Mena. "It's just been blessings over blessings."
After a few frantic weeks of cleaning and renovations to their new space, Next Stop Vegan held a ribbon cutting ceremony on June 18 for their new location at 1636 St. Nicholas Ave, in Washington Heights. So Mena said the response has been overwhelming.
"When we were ready to open we wanted the space to feel open and ready and like home," said Mena.
The new location is on a busier street but the business has strived to keep everything similar to its original location, down to the wall art. Both spaces have murals that show the philosophy behind the plant-based cooking. They reads "Vegan for Everything," and in smaller graphics shows the planet, wildlife, animals, health and other reasons to adopt a plant-based diet.
"It's been an amazing, rewarding journey," said Mena. "It feels so good to walk in there and be like wow, we did this."
Next Stop Vegan has always been a dream for Mena and her family. The idea came about when she was living in South Korea and cooking plant-based meals for her friends. When she returned home, she wanted to show that vegan food could be healthy without being bland, so she started cooking the plant-based version of many of the meals her family ate growing up.
The vegan restaurant became a hit in its Bronx neighborhood and beyond. Customers started coming from all over the tri-state area and even further. Mena often reposts her satisfied customers and her mouth-watering food on her Instagram @nextstopvegan.
Now, Mena wants to continue to bring new locations of her restaurant to those customers starting with the five boroughs of New York City. Mena said she and her sister are thinking big.
"We're definitely looking to continue to grow and become the next fast food vegan franchise," said Mena. "We want to open up a few more locations in the next year or so."
The Bronx location will be joined by a new location at 1636 St. Nicholas Ave, in Washington Heights.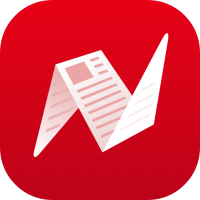 This is original content from NewsBreak's Creator Program. Join today to publish and share your own content.