Community Fridges go by the motto "take what you need, give what you can" but so much more goes into keeping one running than that simple line. They can be found plugged into bodegas, churches or even nonprofits that provide electricity to keep the fridges up and running.
Community Fridges started popping up all over New York shortly before the pandemic started. Over the past two years, they have multiplied, and NYCfridge.com estimates there are currently 133 active fridges across the city.
Besides, electricity all a community fridge needs to get started is a dedicated fridge keeper and genuine community buy-in. Dan Zauderer is a fridge keeper for two community fridges in the Mott Haven neighborhood of the Bronx. He founded his first fridge in August of 2020.
"I see community fridges as a vehicle to change the way that people who are experiencing hunger access food," said Zauderer. "I think it's much more dignified and much more effective."
Zauderer is a sixth grade teacher at a charter school in Mott Haven. He has fundraised for his students before, but during the pandemic, he and other teachers realized their students were going hungry. They sent around a survey that showed as many as 45% of their students' families were struggling with food insecurity. Around that same time, Zauderer was introduced to the concept of community fridges. Now he spends hours everyday organizing the redistribution of food to his fridges and maintaining them.
"It's personal for me because I teach their kids," said Zauderer.
He has become engrossed in what he calls the "underground fridge world," a network of individuals who run community fridges all over New York City. As most of the fridges were founded post-pandemic, those who run them connect online through group chats and chat rooms. Zauderer said everyone in the group has a different philosophy behind running a fridge. Some of the fridge keepers want their locations to be entirely community based, following a mutual aid framework while others have incorporated into fully-fledged non-profit organizations.
Another topic commonly discussed is how community fridges fit into the framework of feeding the hungry. Zauderer believes that fridges and food pantries can work together to feed communities.His fridge often utilizes leftovers from a food bank nearby, and when they opened the fridge, he also allowed volunteers from community organizations to canvas and hopefully connect fridge goers with more support.
Zauder believes fridges can fill a gap for people who need to access food outside of a pantry's regular hours, or are undocumented and scared to stand in line at a pantry.
"It disrupts the hierarchy between a very clear giver and receiver. And it allows people to be Donor recipients," said Zauderer. "The same people that are setting up crates and managing distribution are the same people using the food to feed their families."
The most obvious way to support a fridge is to stock it, but Zauderer says there are other ways to help that are equally as important if not more.
"The most important thing to talk about is drivers," said Zauderer. "Because when you see a fridge on the street you don't think there's a whole network of drivers supporting it, taking excess food from suppliers and moving it the last mile."
While Talking about a delivery of tomatoes to the Mott Haven fridge on 141st Street, Zauderer said he organized the delivery, but community members set up everything else.
He said, "this community is operating autonomously, we just provide the fridge and the food."
Going forward, Zauderer hopes to place more fridges in Mott Haven and in other areas of the Bronx.
More information and volunteer opportunities for the Mott Haven fridge can be found on their social media, @motthavenfridge or on their website. There's also an extensive list of fridges in all five boroughs on NYCfridge.com.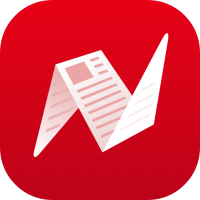 This is original content from NewsBreak's Creator Program. Join today to publish and share your own content.