On Monday, my stepdaughter "K" and I did yoga together over video-chat, something we'd organized the day before while doing embarrassing gymnastics and dance moves in my mother-in-law's backyard. I'm thirty, she's eighteen (almost nineteen), and I think we bring out the best in each other.
I've been in K's life since shortly after she turned twelve, but she never lived with me and my partner. I entered just at the tail end of her childhood years, and although I look back at pictures and see how young she was then, she still wasn't young enough that I ever filled a maternal role.
It was always sort of unclear what role I was meant to play in her life. But I'd liked her from the beginning, and it didn't take long to start to feel very protective of her. I had that feeling of wanting to give her whatever I could — wanting to contribute to her life in ways that would make her happy and be affirming.
For a couple of years, we baked, made craft projects, and played games on the Sundays I came over. A lot of it, things K and I both liked, was the type of thing I'd done with my mom in the years before my little brothers were born.
Later in her high school days, K unsurprisingly got busier, and I had more on my plate too. There was less time to do things together and I was a little sad about that each week, but I knew that was the sort of thing you were in for when a kid grew up.
And that sounds silly and feels embarrassing to say.
But you have to understand that K is, and has been for as long as I've known her, a wonderful person. She's kind and funny and smart — the sort of kid that every would-be parent hopes to have.
And there was always a part of me that wished I could've been K's mom, or at least that I could've been there from the beginning. I loved this kid. Even knowing that she and her mom didn't have the best of relationships, I was always envious of the woman.
But a bit at a time, in the last couple of years, things have shifted.
---
The summer before K went away to college, she got a part-time job at my partner's and my work, and so for several months, I got to see her three or four days a week. She and I often did the hour and a half commute together, sometimes both into and out of the city.
In those many ferry and subway rides and walks from the train, K told me about her life — much more candidly than she ever had previously. And in turn, I got to share more with her about my life. We became much closer friends.
When K went away to college that fall, it was difficult, all the more so after her dad and I had gotten used to spending so much time with her. And maybe unsurprisingly, I felt weirdly sad about it because as I said, I'm not her parent — I felt I didn't have a right to those feelings.
It's hard to know how involved you're supposed to be when an eighteen-year-old moves away. Do you check in all the time, or do you let them have their space? I didn't want to bother her in her new life.
It's probably obvious that I have some issues around closeness. I expect to like or care about other people more than they like or care about me. And my relationship with my own mom has only fed my fears of rejection.
Luckily, K is better at all of this than I am. Once at college, she called me at random times throughout the week to tell me about her classes, and later, when things got difficult, she'd call to talk about how she was having a hard time. The truth was, I was also having a hard time that fall, and getting to be a part of K's life from a distance was one of the things that made life sort of okay.
---
In more recent months, K's been back home, just a fifteen-minute drive away. And although it's been a difficult year, there have been a lot of really good parts — dance and gymnastics in the backyard among them.
A lot of the positives have come from K's efforts to speak up and be very open about her needs and feelings. The whole family is starting to realign itself as she carves out her place as an adult within it — an adult who is going to keep everyone in check if need be.
Finally, I've come to believe that even if her dad and I were, god forbid, to separate, she would want to keep me in her life.
K said to me once, some months back, "You know, you don't always have to wait for me to say 'I love you' first." That got me. She does and always has, said it first.
I'm trying to learn from her. Among other things, I'm trying to be vulnerable and to expect my love to be received. I don't always get it right, but I'm working on it.
Now, with K and with other members of my family, I'm trying to be the one to say 'I love you.'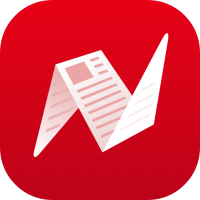 This is original content from NewsBreak's Creator Program. Join today to publish and share your own content.