Photo by Maria Lysenko on Unsplash
I go clothes shopping very rarely. When I do, it will usually be to one store and consist of just one trip to the dressing room. My stack of possible purchases will be cut down to just a few, I'll spend a very small amount of money, and I'll be out of there and home as soon as possible.
I f*cking hate shopping.
And yes, I've got issues, and while some of them are exclusively my own, my mother was kind enough to have passed most of these ones on to me.
So if you're wondering how minor insecurities and compulsions get passed from one generation to the next, here goes.
My mom's relationship with clothes and shopping
Mom hated how she looked in everything she tried on, and she was very vocal about it.
After my younger brothers were born, my mom could not deal with her changed body. Prior to those two, she was just a few pounds over a hundred. After them? I don't know — maybe twenty to thirty? Let's be clear: my mom was never overweight.
But boy, did she hate how she looked in just about everything. She had a "mommy tummy," as she called it, and she noticed it in everything she wore. And though when she was young, she had been very proud of her breasts, after three kids, she decided they were saggy and didn't look good in anything.
So on every trip to the dressing room, my mom would look at herself in the mirror and complain about how terrible everything looked on her. She'd only occasionally buy something, and when she did, it was whatever she thought made her look the least old, fat, and frumpy.
Mom had a very rigid idea of how clothes are supposed to fit.
My mom's take on clothing is that it's supposed to emphasize the positive aspects of your body. Among other things, this meant that there were specific styles that my mom would consider wearing. The others, she wouldn't even take to the dressing room because if she did and they looked as terrible as she expected, she'd feel even worse.
Mom was constantly pointing out to me when people were wearing clothes that she didn't think fit them properly. There were all of these spoken and unspoken rules to her about what did and didn't look good and what looked tacky or skanky.
Rule: if there is a section of a shirt or dress that's made for your breasts (imagine a line just below the bust), your breasts must fit in there entirely and not fall at all below that section.
Rule: unless your belly is completely flat, it should not be seen.
Rule: if you have any fat or skin rolls, they should not be emphasized by wearing thin and tight fabric.
Rule: bra straps must never show. Rule: loose-fitting clothes make you look fat and should be avoided.
I don't know if you noticed that those rules eliminate a lot of potential choices, particularly if you're not of a certain body type.
And you can probably guess that I treated those rules as gospel.
Mom believed in buying only the clothing you really loved.
This was my mom's take on Marie Kondo or whoever happened to be the late nineties version. Mom didn't think it made sense to spend money on clothes you weren't going to wear, so she advocated buying only the things you "loved."
This always resulted in difficult moments inside the dressing room and on the way to the checkout counter. Do I love it? Do I love it enough? Uh…
Because she hated going shopping, she mostly went only when she had to.
Clothes shopping was obviously a bit of an ordeal, and so it wasn't ever anything we did for fun. Sure, I'd occasionally go by myself with a friend, but almost inevitably, I had a lot of weird feelings and rarely purchased much if anything.
Instead, we went shopping mostly when we had to. This meant last-minute shopping trips inevitably came right before any family trips or any event we had to attend. Since we never otherwise went shopping, we never had the options she felt we needed, and thus a trip to the mall was required.
These were terrible shopping trips because they came with a necessary outcome. You had to find what you were looking for, and that might mean trips to every store in the mall across a number of hours. It was stressful and exhausting, and there were usually tears.
My subsequent relationship with clothes and shopping
For years, I only wore a certain type of clothing.
If you were to look back at photos of me from the ages of fifteen to twenty-one, you'd notice something. I almost exclusively wore very form-fitting clothing that emphasized my breasts? Why? Well, as I said, clothes were supposed to emphasize what was good about your body. I was fairly thin and I had big boobs, and as my mom had conveyed, those two things were very important in terms of attractiveness.
I felt very unattractive and uncomfortable in any other type of clothing, particularly since I was insecure about my face and my acne, which is a story unto itself.
When I gained weight, I didn't know how to deal with it.
I had been a pretty skinny kid and a pretty slim teenager, and then I went away to school and had a cinnamon bun with a mocha every morning, and I gained ten or fifteen pounds. I was still small, and I understand that logically, but I felt fat and unattractive at the time.
There wasn't a whole lot I wanted to wear or felt comfortable wearing, and I did a lot of crying in front of changing room mirrors when forced in front of them.
I don't know what I like.
I'm thirty now and guess what, figuring out what to buy still is still a struggle. There are a few things I know are in my wheelhouse, that I feel good in, but I'm still figuring out what my sense of style even is. What am I trying to say with what I wear? Do I care? And mom and her opinions are still hanging out there in my brain, and I have to make a conscious effort to shut them up.
I don't feel comfortable spending money either.
So what if I spend my money on something I don't like? Terrible. Buyer's remorse is the worst. And now that I really don't have money to spare, you can bet I'm not taking any chances.
Aside from the H&M outlet on my way home, I shop for clothes almost exclusively in online thrift shops, and I set my parameters to show me things only under $6. This is my way of ensuring that if I buy something I don't like or don't end up wearing, at least I won't feel like throwing a fit about it.
So what's the takeaway?
Moms ruin everything?
Well, no.
The takeaway here is that when you're a child's role model, the things you do and say in front of them are seen and heard. When you model certain concerns and convey that they're a big deal, you're sending a message to the child that they too should be very concerned about those things.
As females in society, we're overloaded as it is with all sorts of messaging about what is and isn't attractive, and the importance of attractiveness in our overall value. I don't know if anyone makes it to adulthood without being affected by all of that.
With that in mind, it's all the more important that those of us who act as role models to young people make every effort not to pass on our own insecurities and unnecessary judgments. Perhaps we can make a conscious effort to go further and even to model good behavior — the beliefs and habits we wish could have been passed on to us.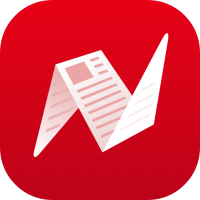 This is original content from NewsBreak's Creator Program. Join today to publish and share your own content.