There is no elegant way of retreating from war.
After speaking to many military experts, experts specializing in Afghanistan, and with a fellow Afgan journalist, I received what is, in my opinion, a very clear message; The American withdrawal from Afghanistan was long overdue.
Obama planned it, Trump executed it, and Biden finished it. After 20 years, thousands of American lives lost, and a $2 trillion price tag, there was nothing that wasn't achieved that could have been done in a further year, 5 years, or two decades.
The fate of this war was known, the only thing that was needed was to open a history book. The British Empire fought in Afghanistan three times in order to stop the Russian empire's progression into the region. The Soviets fought Islamistic forces in Afghanistan for 10 years in what became known as 'The Soviet Vietnam". Each time the invading country meddled in the Afghan mud, only to retreat without any accomplishments. Afghanistan became a cemetery for empires.
After looking at history books, one should open a map. It, quite clearly, shows the importance of Afghanistan. The father of geopolitics, Halford Mackinder, had a theory that whoever controls Euroasia is bound for world dominance. Afghanistan is at the heart of Asia, a crossroad between East and West, a meeting place for many countries' conflicting interests.
Controlling Afghanistan, however, is far from being an easy task. The country has a very hard terrain, with its mountains, rocks, and deserts. The Afghan people are not really united as being Afghans. The country is formed by tribes, each identifies more with his own people rather than with a national Afghan ethos. The Taliban, which was formed after the Soviet Union left Afghanistan by veteran fighters who fought the war and enjoyed supports from the U.S, among others. It was the most efficient and united group of all tribes. The road to the Taliban taking control in the civil war of '92-'96 was relatively easy.
This mini-history/geopolitical lesson had one purpose, to show that nothing changed. Afghanistan is still located in a very strategic point, it still is a valuable place to influence or hold.
The U.S troops entered Afghanistan knowing its history. Looking back, the writings were all over the wall. For years experts have been warning that the Taliban is gaining power and will be in a position to take back controlafter the Americans leave.
President Biden said yesterday that the U.S was surprised by the rapid progress of the Taliban. That very well could be, but the fact that the Taliban would eventually take back control of the country was hardly a surprise. Everyone knows what a Taliban regime is like. Women are being oppressed, men are killed on the streets. An Afghan journalist told of punishment to those who are found smoking (prohibited by Taliban Muslim law). The Taliban forces open their mouths, put it around a car exhaust, and start the engine.
This was all known. The west knew this would happen, it did before.
To my point.
There's a harsh truth to be told. For President Biden, like President Trump before him, it's America First. They are not the only ones. The German government, for example, is facing huge criticism after it shipped thousands of litters of alcohol from Afghanistan back to Germany, while desperate Afghans were clinging on planes trying to leave.
The thing is, while this is happening, the west is still trying to portray a false image as being a protractor of those who wish to live in a free world. It's a lie. President Biden practically admitted it saying that he will "speak out" on issues of human rights. If the most powerful man in the world could only "speak out" who could actually do anything to fix it?
The sad reality is that the west deemed the people of Afghanistan don't matter. After 20 years of western forces invading their country and waging a war, the west chose to leave them fighting for their own faiths. The U.K is holding talks with the Taliban, I think it's safe to assume they are not the only ones. The Afghan people know it.
Afghanistan is still strategically important, the Taliban is in charge, and the President of the world's strongest superpower would only "speak out" against its horrendous acts. That is the reality. The west is willing to tolerate cruel human rights violations in return for national interests. It's happening in Afghanistan now, as it does in many other places around the world.
The problem was not leaving Afghanistan, but invading it, and staying for so long, under false pretences.
Follow me to see more articles like this.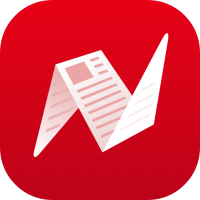 ...
This is original content from NewsBreak's Creator Program. Join today to publish and share your own content.