Photo: Hush Naidoo/Unsplash
Anyone who's been at a hospital knows it's a loud place. A constant beeping sound coming from various machines, an underlying chatter, the occasional cough or cry, the buzzing hiss of fluorescent lights.
The guidelines made by WHO are very clear. A hospital's noise level should be "as low as possible". The suggested level is set at 30 dB LAeq, which is equivalent to a quiet rural area, one-sixteenth as loud as a vacuum cleaner. That's very quiet. It never happens.
An English study conducted in 2008 found that the noise level in a hospital surgical ward reached 95.6 dB. That's louder than a supermarket, a shopping center, or a coffee shop and similar to the noise of a heavy truck.
Another British study, this one from 2018, found a staggering noise level of over 100 dB in intensive care units. Similar to loud music heard through headphones, it is a point at which ear cells could be damaged.
"It's very hard to get used to", Dr. Aharon Bolshinski from the Wolfson Medical Center in Israel said of noise on the podcast "One a Day". "It causes headaches and stress," he added. The loud noise that accompanies hospital wards is not just a nuisance, studies have shown that it affects communication, causes annoyance, irritation, and fatigue for both staff and patients. Quite simply, hospitals are too loud, and noise reduces the quality of healthcare.
Alarm Fatigue
In 2014, researchers from San Francisco analyzed the noise heard in an ICU during a 31-day period. A total of 2,558,760 unique alarms sounded during that time, meaning 187 alarms per bed per day. 88% of the arrhythmia alarms that rang, for example, did so for a false positive.
"Imagine working a 12-hour shift, and on that shift, you continuously hear patient alarms coming from different directions," Chris Caulfield, a chief nursing officer at IntelyCare said. "You continue to ask yourself: Do I have to go running to make sure my patient is safe or is it a false alarm?"
The constant beeping sounds coming from various rooms, beds, and machines cause what is known as 'alarm fatigue' — a sensory overload that might cause caregivers trouble with distinguishing between different alarms, or to ignore them altogether. According to the FDA, between 2005 and 2008, there were 566 alarm-related deaths.
Alarm fatigue might have an even more troubling effect, in that some caregivers might experience a beeping sound so often that they end up not hearing it at all. Habituation is a process that causes a person to get accustomed to a recurring sound so much that the body's physiological's response to it diminishes.
Dr. Bolshinski explains that medical monitor manufacturers keep changing the tone and pitch of their alarms to tackle this effect. The global market for clinical alarm management, a method of helping caregivers handle alarm fatigue, rose from $457 million in 2018 to an expected $1.7 billion in 2023.
Pandemic Noise
The Covid-19 pandemic hit excessively noisy hospitals and made them even louder and more difficult to handle. "I've been moving around between regular wards and Covid-19 wards," Dr. Bolshinski recalled. "Every time I enter the Covid-19 ward, I feel like I'm in a completely different place. The base noise level is much, much higher. It's like my hearing sense is under attack."
As Covid-19 travels in drops through the air, the wards have a 'negative air pressure machine' aimed at sucking the air and the infectious viruses in it. Quite simply, it's a large machine that sounds like a very loud vacuum constantly operating in the background.
The regular beeps and alarms and coughs are joined by various breathing machines, themselves with a very loud mechanism. And to top all that, the caregivers are all wearing protective gear, making communication much more difficult so most of the conversations have to be held while literally shouting.
Alarm fatigue and PPE, or lack thereof, were a major issue during the beginning of the pandemic. Nurses and doctors faced a dilemma every time an alarm went off in one of the rooms. Rushing in to check the patients meant wearing a fresh set of PPE — which was daunting, as for a very long time, hospitals were facing a dire shortage of equipment. The alternatives were to rush into the room without any protection or to ignore the alarm, both very bad choices.
A Solution is Needed
Working at a hospital is stressful enough, working at a hospital during a worldwide deadly pandemic is even more stressful. Having a loud, noisy atmosphere surrounding you while doing that is almost unbearable.
During the pandemic, 61% of nurses admitted feeling emotional and physical fatigue. Speaking to many doctors and nurses myself, I suspect the numbers are even higher.
When it comes to the sound of hospital wards, there are possible solutions. A study in Scotland found that 34% of the noise made in a hospital ward is totally avoidable, and 28% of the noise is partially avoidable. With proper staff education, and technological solutions available, most of the sources for noise could be dealt with.
Researchers from Cambridge University suggested finding alternative communication methods, especially in places that require staff to wear PPE.
Having quieter hospitals is in everyone's interest. Caregivers could work more efficiently and endure less mental stress. The patients could have better rest and thus recover more easily and quickly. The problem is severe, it's causing people's lives, and there are solutions — we need to make noise pollution in hospital wards a real priority.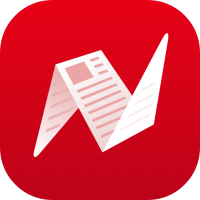 This is original content from NewsBreak's Creator Program. Join today to publish and share your own content.