Gua the Chimpanzee and her 'brother' Donald
The physiological cinema register, Pennsylvania State College
Winthrop Kellogg came up with the idea in 1927. He recently received his master's degree from Columbia University's psychology program and was on his way to continue towards doctorate studies.
Kellogg was fascinated by incidents in which children were left in the jungle and grew up alongside wild animals. He reached the conclusion that these children changed because they were affected by the wild environment. Kellogg claimed that once they passed a critical period of development, the children could never be fully educated and civilized as human beings.
At that period in time, this theory wasn't a consensus. Many claimed that these 'wild׳ children were 'feeble-minded' or suffering from genetic disorders. Kellogg rejected these ideas.
He strongly advocated that external-environmental influences could be as — or even more- significant than any hereditary traits. "Those placed with animals may actually have learned, in a literal sense of the word, to be wild themselves," he wrote.
Kellogg was determined to further explore the issue and to reach a definite conclusion. However, he acknowledged, actively initiating a 'wild child' experiment would be "both legally dangerous and morally outrageous." Kellogg then came up with a different approach. Instead of sending a small child into the wild, a more practical solution would be to reverse the condition.
"Why not place an animal in a typical human environment?" He wrote. It turned out this wasn't so easy.
In order for the experiment to have meaningful value, Kellogg set a very high bar. The animal had to be an anthropoid, resemble a human. it had to be young enough, the immersion in the human environment had to be complete. Kellogg described the setting as both psychological as well as physical. All of those who will come in contact with the animal had to react as if it were a real child.
"It is not unreasonable to suppose if an organism of this kind is kept in a cage for a part of each day or night if it is led about by means of a collar and a chain….That these things must surely develop responses which are different from those of a human," Kellogg wrote and offered a way to move forward- He and his wife, Luella, would raise an ape alongside their son, Donald, in the exact same way.
Kellogg explained that he doesn't believe he could turn an ape into a human being, but his aim was to see whether an ape that grows up in an entirely 'human-like fashion' would adopt human-like traits or succumb to its animal instincts.
The Kelloggs had some disagreements on how to conduct the experiment. Once those were resolved they found that securing the right type of ape was difficult. They thought of going on an expedition to Sumatra, home of orangutans — but didn't have enough money to make the trip.
They wanted to borrow an ape from a zoological society but were unsuccessful. "had we at that time any knowledge of the personal deprivations to be demanded by the undertaking it is doubtful if we would have persisted further," Kellogg later said.
Eventually, they secured funding from the Social Science Research Council of New York and managed to borrow a baby chimpanzee from Yale's anthropoid experiment station. Everything was ready, the Kelloggs were about to add a new member to their family, a female ape.
On June 26, 1931, Gua, a 7.5-month-old chimpanzee was separated from her mother and arrived at the Kellogg home. Donald Kellogg was then 10 months old. The two lived as brother and sister, in an identical surrounding.
Gua was fed, dressed, bathed, spoken to, punished, and praised exactly like Donald. The Kelloggs conducted regular behavioral and intelligence tests on Gua and Donald to monitor their progress.
Gua quickly got used to her new environment. Kellogg told of how Gua acted with pleasure when offered to sleep on a soft mattress, and how, when the mattress was removed for a few days, she cried.
At first, Gua was actually doing very well, even better than Donald in many aspects. She was significantly more capable physically and, for example. was able to skip, open doors, eat with a spoon, and drink from a glass with skill shown by children well above her age.
The Kelloggs recognized that Gua was learning human behavior much faster than Donald. Very quickly she learned to announce her bladder and bowel needs. At 7.5 months old, Gua was able to understand the meaning of the word 'no.' A few weeks later she also learned the meaning of 'kiss', 'come here׳, and had a total of seven distinctive responses to various words while Donald only showed two.
Gua dominated almost every aspect of human life for the following months, but then things changed quickly.
When Gua and Donald reached the age of one, the balance between them started shifting rapidly and so did the experiment. Donald started gaining a massive lead when it came to communicating and understanding language.
"Throughout the later months", Kellogg wrote, "the progress of the child became so rapid that it is quite possible our data do not do him full justice". As language played a bigger role in completing tasks, so did Donald's lead became clearer.
Nine months after the experiment started, the Kelloggs started witnessing a surprising development. Although they knew Gua won't be able to talk like a human, they did hope that the noises she produces will turn more human-like.
They didn't, however, take into account the possibility that the opposite will happen. And so, the Kelloggs suddenly realized that Donald, their son, was starting to mimic Gua's sounds.
When it became clear that he is copying her grunts and mannerism, the experiment was abruptly called off and Gua was returned to the Anthropoid Experiment Station.
Although ending quicker than expected, Kellogg's 'the ape and the child' experiment is still considered a milestone in the study of heredity effects Vs environment. "[The experiment] probably succeeded better than any study before its time in demonstrating the limitations heredity placed on an organism regardless of environmental opportunities as well as the developmental gains that could be made in enriched environments." The Psychological Record wrote.
There was criticism. Some pointed the difficulties in using Donald as a test subject, others criticized the fact that Gua was separated from her mother and fellow chimpanzees. A year after she left the Kellogg house, Gua died of pneumonia.
In 1933, Winthrops and Luella Kellogg published the book 'The Ape and the Child', where their experiment is thoroughly detailed. The book ends with the conclusion, "heredity and environment work together in determining the character of each individual act. The living organism as a whole is a product of both of these factors and never under any circumstances of only one of them." Back in the 1930s, this wasn't obvious.
Follow me to see more articles like this.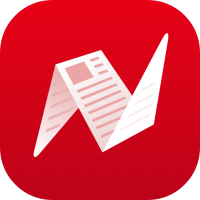 ...
This is original content from NewsBreak's Creator Program. Join today to publish and share your own content.