Dr. Sarah Halimi was 65-years-old, a retired physician and teacher. She was a French Orthodox Jew, with 3 children and many friends. Everyone who knew her says she was a good person.
On the night of April 4th, 2017, Sarah was sleeping alone at her 3rd-floor apartment in the Belleville district of Paris. It is a social housing project, Halimi has been living there for 30 years. She was the only Jewish person to have lived in the building at the time.
On the same April night, Kobili Traoré, a 27-year-old drug dealer who was addicted to cannabis, was watching 'The Punisher' on TV. He consumed cannabis, a very large amount, and apparently later had an argument with a family member. He lived in the same building as Halimi, his apartment was on the 2nd floor.
At a certain point during the night, Traoré left his house. He broke into the apartment next door, where the frightened family locked itself in the bedroom and called the police. Traoré then went out to their balcony and started climbing towards the 3rd floor through the fire escape. The police were already at the scene but mistakenly went to the wrong building.
When Sarah abruptly woke up, Traoré was standing over her. He started brutally beating her while reciting verses from the Quran. He grabbed her blood-filled nightgown and dragged her to the balcony. He then lifted her up, and while shouting 'Allahu Akbar' (God is great in Arabic), he threw her over the railing. Later he would say it was exactly like John Travolta did in 'The Punisher' film.
Shocked neighbors could see him standing on Sarah's balcony shouting "I killed the Shaitan" (Arabic for demon). He escaped from the apartment and was later caught by the police.
"It was a premeditated murder by an antisemitic, extremist terrorist", Sarah's brother, William Attal, told me. "He treated her like she wasn't even a human being". Attal says that Sarah was afraid of Traoré and that he had previously verbally abused her. Traoré told the investigators that he knew Sarah was Jewish. He said that seeing the bible and other Jewish artifacts in Sarah's house made him feel "oppressed".
At first, the authorities declined to categorize the murder as an antisemitic hate crime. The media gave the story minimal coverage. The French-Jewish community was shocked. Antisemitism had been rising in France, and the community was traumatized after an ISIS attack on a Jewish supermarketleft 4 dead just 2 years prior. They hoped that this time, the general public would act differently.
"Jews are often the first victim", Sarah's son, Yonathan, told me. "But we already saw that after, the terrorists are coming for others as well". Sarah's family, and the majority of the Jewish community, was hoping that a murder of a Jewish woman wouldn't be seen as an issue concerning only Jews.
As the investigation progressed, the Jewish community became more concerned. Traoré categorically denied that antisemitism was the motive. He claimed that the drugs he consumed made him go into a psychotic episode (known as bouffée délirante in French) and that he was suffering from cannabis-induced insanity at the time of the murder. He was taken to a psychiatric detention center and the court ordered to check whether he is fit to stand trial.
The Jewish community set out on a public battle, firstly for the recognition that Sarah's murder was an antisemitic act. This sparked an even larger debate on the boundaries of the term 'terrorism'. Some of the country's leading intellectuals published an article saying that denying a motive of antisemitism is a "denial of reality".
The pressure worked. In July 2018, the judge reclassified Sarah's murder as an antisemitic crime. The Jewish community celebrated the accomplishment, but the real challenge was only just beginning.
Traoré continued to claim that he was suffering from a psychotic episode and through his lawyer asked to be psychologically evaluated. He went through 3 different assessments by 6 different specialists, all reached contradicting conclusions regarding his mental state and his criminal responsibility.
In December 2019, the French lower court decided that Traoré was unfit to stand trial and was not criminally responsible for the murder due to his heavy consumption of cannabis before the attack.
"In France, if you smoke weed you can kill a Jew", said the European Jewish Congress in protest. "Killing a dog is worse than murdering a Jew", said members of the French-Jewish community. There was outrage.
A few months later, the French high court upheld the decision made by the lower court; A decision that led to harsh criticism from President Macron. Eventually, on April 14, the top court of appeals reached a final and obligating conclusion, saying that Traoré is not fit to stand trial, and would serve his sentence in a mental facility and not in prison. Sarah's family has run out of legal options.
"It was like someone hit me on the head with a heavy hammer", William, Sarah's brother told me after the court's decision was made public. "To think that he wouldn't be in prison and that someday he will walk free… This is unacceptable".
"I don't know what to say", Yonathan, Sarah's son told me in a desperate tone. "People ask me 'how is that possible?' I don't know. There might be antisemitism in the courts, they might be trying to protect police mistakes in this case. I don't know".
Members of the Jewish community felt desperate. "It's unclear to me how a man that goes out of his way to break into the apartment of the only Jewish woman who lives in the building, who recites verses from the Quran, and later shouts that a woman committed suicide to cover his tracks could not have an understanding of right or wrong", a French Jew said to me after the court's ruling.
The French Jewish community is the largest Jewish community in Europe, with approximately 450,000 members. They are proudly French, very patriotic, and deeply connected with their Jewish heritage and roots. They don't like to cause a fuss, they don't tend to make demands. They mostly try to blend in and live quietly.
This was not the case on Sunday, April 25. Thousands gathered in Paris to demonstrate against the high court's decision. They carried signs saying "Jewish Lives Matter", and "J'accuse" (I accuse).
"This has been a step too far", one demonstrator told me over the phone. "To have such a brutal antisemitic act and no one to pay for it. Where is the justice?"
In solidarity with French Jews, similar demonstrations were held at the same time in London, the US, and Israel.
"It was very touching", Sarah's son said, "I gave up on things changing in the legal front, but I hope that at least some good would come out of this solidarity".
Shockwaves of the court's decision reached well beyond the Jewish community. This case reignited the debate on antisemitism in France, on acts of terrorism, and whether the judicial system is too easy on criminals.
President Macron announced that he will push for a change in the law. The satirical magazine "Charlie Hebdo" (itself suffered a deadly terror attack) published a cover showing a Muslim man lighting joints with the Jewish menorah.
By deciding that Traoré was not responsible for his actions and is not criminally responsible for the crime the courts also concluded that antisemitism was not the motive for the attack.
While at its core this is a legal issue, there's a larger matter at hand. The French Jewish community wants to feel solidarity, it wants to feel like it is being taken seriously. I have many French-Jews friends, after the court's ruling, they all said the same thing.
"We want everyone to understand, and truly feel, that a Jewish woman brutally murdered in Paris is not a 'Jewish problem', but a 'French problem'".
Follow me to see more articles like this.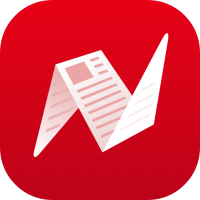 ...