Writing is tough. Rejection is harder.
You sit in front of a computer, you let the words slice you open and spill your guts and heart onto a blank document. You have no clue whether it is good or not, whether someone else would find it interesting, but you give your best and let the story unfold.
Eventually, a stranger reads it or glances at it. They then send you a short, courteous private note: "Thanks, we will pass". Sometimes, most of the time, you won't even get that.
This is brutal and has the potential to make you give up on your dream. You feel like throwing the computer out of the window, and finally, make your mother proud by becoming a lawyer.
So, a minute before you do that, bear in mind that you're not alone. Actually, you are in a really, really, good company. You shouldn't give up just yet.
Dr. Seuss
Theodor Geisel, better known as Dr. Seuss, was on his way home to burn his manuscript when his life changed. He was rejected by 27 publishers and decided to give up. On his way, manuscript at hand, he met an old acquaintance, Mike McClintock.
Mike asked Dr. Seuss what he was carrying. "A book no one will publish", answered the disappointed author. McClintock revealed he was an editor of children's books at a publishing house and insisted on reading the manuscript. He bought Dr, Seuss's "Mulberry Street" the same day.
"If I'd been going down the other side of Madison Avenue, I'd be in the dry-cleaning business today.", Later said the famous author. Dr. Seuss published 60 books and sold millions of copies. A thank you letter that was written by him to his friend Mike McClintock was put on auction last year.
Louisa May Alcott
When publisher James T. Fields gave his feedback on the work of Louisa May Alcott, he didn't mince words. "Stick to your teaching, Miss Alcott. You can't write," he said.
It took Alcott some years until she was finally published. She worked as a nurse, she was tutoring and sewing, but all of this time continued to pursue her dream and continued writing.
In 1867, almost 20 years after that brutal rejection, Alcott was asked by a magazine's editor to write a book for girls. Thus came part one of "Little Women". The story became widely popular, and the public demanded more. The second part was released the following spring.
In her lifetime, Alcott produced almost 300 literary works. All thanks to her not giving up after being told she can't write.


Robert Galbraith
When Galbraith submitted the manuscript of "The Cuckoo's Calling", the rejections were polite but stern. "A writers' group or writing course may help", wrote one publisher and added, "we could not publish the book with commercial success".
Little did these publishers know that Galbraith was actually a pseudonym for J.K. Rowling, the Harry Potter series creator. Rowling was trying her luck with a novel for adults and chose the name, Robert Galbraith, as a tribute to her political hero, Robert Kennedy, and her childhood fantasy name Ella Galbraith.
"The Cuckoo's Calling" was eventually published in 2013. 3 years later, Rowling tweeted a picture of the rejection letters she received for this novel. She later added that the 12 rejection letters she received for Harry Potter were "in a box in the attic".
Herman Melville
on 18 May 1851, Peter J. Bentley, an editor in Bentley & Son publishing house wrote the following line: "First, we must ask, does it have to be a whale?". This, back then, might have seemed like a reasonable question. Now, however, knowing of the success and classic stature of "Moby Dick", one might find it very amusing.
Melville's "Moby Dick" was rejected by multiple publishers but Bentley's letter became somewhat famous due to his suggestion to replace the whale with something more appealing. "we recommend an antagonist with a more popular visage among the younger readers. For instance, could not the Captain be struggling with a depravity towards young, perhaps voluptuous, maidens?".
Melville didn't bend. "Moby Dick", with its original whale, was published both in New York and in London, with non-other than publisher Bentley & Son (under the name "The Whale").
William Golding
20 different publishers rejected William Golding's manuscript "Strangers from Within", including a reader from publishing house Faber & Faber who branded the book "an absurd and uninteresting fantasy which was rubbish and dull".
Meanwhile, Charles Monteith was starting his work as an editor at Faber & Faber in 1953 and somehow managed to get a copy of the manuscript as well. He saw the potential. Monteith asked Golding to make some changes. Among others, the name was changed to "Lord of the Flies", and the book was published a year later to much critical acclaim.
The book that was rejected 20 times ended up being an all-time classic. The author that was rejected 20 times, ended up winning the Nobel Prize in Literature.
Rejection is hard, but publishers have made mistakes before. Use these stories as inspirations. They are living proof that hearing the word "no" can sometimes just be one more step towards greatness.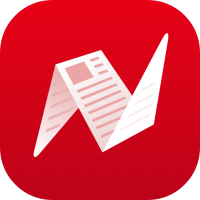 Image by Fathromi Ramdlon from Pixabay