5 Lessons from Burger King's International Women Day's Fiasco
Yep, this is a real tweet. It was posted by the real Burger King UK account. It was up for hours. It ended badly.
The campaign was well-intended. On international women's day, Burger King launched a scholarship program to help women "pursue their culinary dreams" and become chefs. In the UK, 20% of the chefs are women. In the US, 24% of the chefs and only 7% of the head chefs are women.
So the Burger King Foundation set up the H.E.R. (Helping Equalize Restaurants) Scholarship, offering a $25,000 grant for a few female workers to be used for culinary education.
A marketing campaign went live with a full-page ad in the NYTimes in the US, while the UK branch focused on social media. The strategy was to go big and bold with a controversial line, draw attention, and follow up with the full explanation of the scholarship and good intentions. It didn't work very well in the NYTimes, the ad faced some criticism. However, the real problem was happening across the pond, and in the virtual space.
The British Burger King account, following the campaign's theme, posted a tweet merely saying "Women belong in the kitchen", this was followed by two tweets elaborating on the new scholarship. The thing is, Twitter works differently than a newspaper. Where it's harder to take a full-page ad out of context, a single tweet can stand by its own.
And so while tweets #2 and #3, the ones actually marketing the scholarship and Burger King's good intentions were retweeted and seen by a few thousands of people, the first seemingly sexist tweet was retweeted by more than a quarter-million people, liked by more than half-a-million, and seen by many more. The whole thing got way out of hand, fast.
Comments started pouring in like free dipping sauce, and they were really bad. "It's not necessary to use a shitty sexist joke to spread a good cause", one user wrote. "Bad day for the royal family, especially the Burger King", wrote another. Another posted an all-male picture with the caption "the marketing team at Burger King UK". Many were quick to prove that the whole statement could fit into a single tweet.
Instead of backing down, Burger King kept defending their strategy. They spent the whole day fighting criticism off, endlessly explaining the good intentions behind the sexist clickbait. It got to a point when even rival KFC posted a sarcastic comment to which Burger King replied by saying there's no reason to delete the tweet.
Hours went by, the pressure grew, and Burger King eventually caved in. The tweet was deleted and Burger King issued an apology.
This is an experience that Burger King would surely want to forget, moreover, an experience they would want their customers to forget. There are a few important takeaways here so this might not happen again.
1. Stay vigilant, this could happen to anyone
Burger King is known for snappy and clever marketing ads. Only recently they asked customers to order Macdonald's as a form of solidarity and made a lot of press with their 'moldy whopper' ad.
The fact that a room full of experienced marketing experts signed-off posting this tweet without understanding how social media works, and without considering the potential consequences teaches us that no one is immune to making a huge blunder.
2. Social Media works differently
It's easy, or at least easier, to take social media posts out of context. Don't make it even easier for people to do so. Make sure your online message is in context. A thread made of single tweets is just that, a string of single tweets. Each one could be taken out, screenshot, retweeted and misrepresented.
What might work in a newspaper, where the reader could see the big picture straight away, doesn't necessarily work in small pieces over social media. Your words could be used against you, choose them wisely, and more importantly, present them accurately.
3. Today, an intentionally controversial campaign is harder to land
Times have changed. Misogyny, racism, or inequality are all taken much more seriously than ever before. These are real problems that real people are facing. While jokes are still allowed, and clever marketing campaigns could use these issues to make a point, it's much harder to land.
There needs to be a genuine purpose to be using a sexist stigma as clickbait. It's not funny, it doesn't advance the cause you wish to advocate for. In Burger King's case, and others, it was done in bad taste. All of the good intentions in the world wouldn't help if you end up doing more harm than good.
Burger Kind wanted a positive campaign for itself while promoting women. It ended up being presented as a sexist oppressor. Few cared about their intentions after that.
4. Know when to stop
There's a certain point at which you need to cut your losses and back down. There are no clear rules, there isn't a scientific method of finding it. One thing will become clear though - when you've passed it.
Burger King's stubbornness in continuing to defend its controversial strategy ended up causing them even more damage. Much earlier than the KFC taunting tweet basically told them that the tweet should have been deleted immediately, the Burger King executives should have put an end to it. If it doesn't work, and in such a visible fashion, pull the plug.
5 . Sometimes the best campaign, is the obvious one
Follow me to see more articles like this.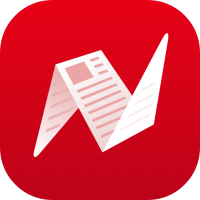 ...