A few years ago, I was approached by a friend of a friend with an offer. He started selling a product on Amazon and was looking for ways to grow his business in the UK. The product was a placement plate for kids, it was divided into 4 compartments and stuck itself to the table with suction so that it couldn't easily move once placed. The seller offered to give me a coupon code that meant I could buy the plate for £1 and in return asked that I'll write a review. I bought it, it wasn't great, I rated it with 2 stars and wrote 'it's OK'.
Anyone who's ever bought on Amazon knows the value of reviews. It's usually one of the first things I look for in a product. How many people ranked it, and what was the average count. I, usually, read a few of the top reviews, try to get a sense of people's impression of the product. The fact that some of the reviews are fake is pretty obvious, but new data on the industry of fake reviews left me surprised.
"Which?" a UK-based independent consumer group, found 10 different websites selling fake reviews to Amazon sellers. The prices vary and start from £5 ($7) per review, rising up to £8,000 ($11,125) for a 1,000-reviews-bundle. The report found that 5 of those fake review providers have 702,000 reviewers working for them. Unlike my friend's friend approaching a handful of people he knew, these companies are managing huge businesses, and it's only getting bigger.
The online shopping analysts ReviewMeta found that between March and August of last year, the period of the UK's first lockdown, 'unnatural reviews' in Amazon rose by more than 30%. Some fake review providers boast about generating millions of dollars, others claim to have brought products to an 'Amazon Choice' status within days.
Although against Amazon's official policy, fake reviews are apparently hardly a secret. There are Facebook groups with tens of thousands of members, dedicated to connecting sellers with reviewers. Facebook, some reports claimed, didn't do much to stop them.
Being an Amazon reviewer could be very lucrative. Some companies offer a kind of loyalty or a point-based plan for those interested in turning review writing into a side-hustle of sorts.
Firstly, the reviewers enjoy discounted or free products. In order to bypass Amazon's security checks and to appear as a 'verified buyer', the reviewer actually buys the product and receives a refund from the company after writing the review. Some fake review providers also pay a modest amount to reviewers for their work.
It's not only about positive reviews. A fake review writer recently told the Business Insider how after writing a negative review on a product, the seller contacted her and offered to give her the money back if she deletes the review. She did, the money was in her account 3 days later.
It's a sophisticated operation. Some services provide review-writing tips and guidelines. They suggest writing at least 2 sentences, adding photos or videos is highly recommended. Some guidelines state that it's better to post a review a few days after receiving the product. Some companies prohibit product returns as this might affect the seller's ratings.
There are a number of methods these companies use other than refunding or paying reviewers for their reviews. Some use products with different color variations to add up a large mass of reviews. Others merge reviews from various listings of different products. "Which?" found, for example, an iPhone adaptor that shared the same reviews with a PS4 game.
These fake reviews could have a massive impact on buyers and products. Last year, a consumer investigation found that among the 50 best-sellers pages in five popular tech categories, 63% of the products were by practically unknown brands. In 23% of those cases, the unknown brands didn't even have a website and yet they were all listed as 'Amazon's Choice'.
An Akaso sports action camera had nearly 4,000 reviews with an average of 4.5 stars. An ANCwear fitness tracker had an average of 4.2 stars with almost 1,000 reviews. A pair of Enacfire headphones had 21,670 reviews and a 4.4-star score.
The British Competition and Markets Authority (CMA) estimated that £23bn ($28bn) of UK consumer spending every year was influenced by online reviews. In May 2020, the CMA issued an investigation into fake reviews on Amazon and other E-commerce websites. "During the lockdown, we're more dependent than ever on online shopping, so it's really important that the online reviews we read are genuine opinions," said the CMA chief.
People are wasting a lot of money based on lies.
Although companies are becoming very experienced, and train their reviewers well, there are a few signs to look for, and some recommended tips when it comes to reading a product's review:
Read the text. Some people only look at the star rating and could miss the fact that the review might be for a whole different product. Some reviewers even plainly say that they posted it for the gifts.
Use common sense. If you see an unusual number of reviews, or reviews that were posted around the same date, act with caution.
Search elsewhere. Especially when purchasing unknown brands, take some time to do the research. Try and look for a website or any reviews posted on different platforms.
Suspicious language. If it sounds like an ad, it probably is.
Too many images. While some 'real reviewers' could be very excited with the product they purchased and willing to take the time to upload tons of pictures and videos on it, a product with too many pictured-reviews could be a clear sign of trouble.
Report. When in doubt, report suspicious reviews and let Amazon, or any other platform, look into the matter.
Amazon is taking the matter seriously, at least in its official comments. "We have clear policies for both reviewers and selling partners that prohibit abuse of our community features, and we suspend, ban, and take legal action against those who violate these policies", a spokesperson for the company said. And yet, fake reviews have been a growing trend and a booming business.
Amazon is said to be using machine learning to tackle this issue, and with investigators look into more than 10 million reviews a week. It's a difficult task and a great challenge, but Amazon needs to do more in order to fix it and protect us, the consumers.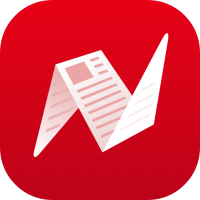 Photos:
1. Photo by Hello I'm Nik 🎞 on Unsplash
2. AMZTigers campaign claiming to be "Completely inconspicuous and compliant with guidelines"
3. The difference between real and fake reviews could be significant. Photo: ReviewMeta