"No human race is superior; no religious faith is inferior. All collective judgments are wrong. Only racists make them"
― Elie Wiesel
When we don't know something we tend to fear it, when we are afraid of something we tend to hate it. It has been shown time and time again. As a Jewish man living in London, I've had my share of encounters with racism, antisemitism, or with people who experienced it. In my experience, mostly, the cause for that is clear, ignorance. A poll by CNN found that 1 in 20 Europeans never heard about the holocaust. In France, 1 in 5 of 18–34 years old admitted they knew nothing about it. 12% of Austrians, Hitler's birth country, never heard of it. 40% of adults in Austria said they know only a little about it. In the US, recent research by Pew research center found that while most of the participants knew about the Holocaust most of them (55%) didn't know how many Jews were murdered, Around a third didn't know when it happened. The research found an unequivocal result, the more you know about the Holocaust, the most traumatic event in Jewish history, the warmer your feeling towards Jews is. The more you know, the less you hate.
This corresponds with the yearly ADL Global 100 survey analyzing antisemitic views in 101 countries. They constantly find a high percentage of participants who hold negative sentiment towards Jews although never meeting one in person. It got to the point that a "Rent-A-Jew" service was offered in Germany. It was aimed to get many of the 80+ million non-Jewish German citizens to meet one of the 230K members of the Jewish community for the first time in their lives, and so help build bridges. It worked.
This was also clear with Brexit (No, this is NOT a discussion on whether Brexit is racist — I'm trying to make a different point here). A major, 3,000 participants survey found that 73% of the British voters who were worried about immigration voted in favor of leaving the European Union. The interesting thing is that numbers show that British citizens from areas with low immigration rates mostly voted to leave, whereas cities with a high number of immigrants mostly wanted to stay in the EU. The more they knew, the less they were concerned.
Knowledge is key. It is the only way to bridge the gaps and fight ignorance. It might take a lot of time, generations even. It will be frustrating. It will probably not work for 100% of the cases, there still are people who are not just ignorant but also bad-natured, and yet this is the only tangible, realistic, achievable method we have. We need to educate those who don't know history, those who are easy prey to incitement. We need to get different people together, let them know each other, see that they are the same. We need more diversity in culture, we need more diversity in government, in academia, in business. We need to let our stories told, we need to listen to stories of others.
Case after case of horrible acts all sprout from the same seed, the seed that divides people into groups, the seed that categorizes and decides whether someone is worth more or less. Racism, Misogyny, Antisemitism, Islamophobia, these are all fundamentally the same. The seeds of fear, of hate and mostly of ignorance. It is an effective tool used to deny another person's purpose. In the face of ignorance only one thing prevails, knowledge.
Follow me to see more articles like this.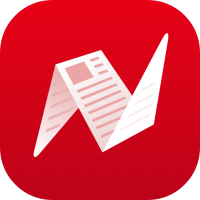 ...
Photo by Markus Spiske on Unsplash