Largely thanks to an embarrassing misstep by Apple.
A few years ago, while covering financial affairs for Israel's largest news organization, I sat with a former high-ranking Waze employee who told me the story of the company's early days.
"In the beginning, few people understood what we were trying to do," he said. "Most potential investors asked us 'why on earth would someone use a navigating system to guide him through a route he takes every day'?"
"To be honest, back then we also didn't know how to explain our vision very well."
His tone reflected how difficult these early stages were for them.
Waze was founded in 2007 by Israeli trio, Ehud Shabtai, Amir Shinar, and Uri Levine. The idea was indeed a bit unusual at the time: a navigation app that uses the power of the crowd. The users are those who draw the maps as they drive the roads. The app gathers all of the active users' locations via GPS signals and so could help direct them to less crowded routes and balance traffic. It's a free navigation app that fights traffic.
At the time, the market was comprised of traditional navigation tools— usually expensive GPS systems with built-in maps that had no live link to data and basically just showed a driver where to go in order to get to the desired destination. Waze was different.
"The beginning was filled with people explaining to us that we are stupid and that there is no way we will make it," remembered CEO Noam Bardin.
The company, however, did manage to get some funding and started gaining traction, mainly in Israel where Waze was spread by word to mouth.
Waze hits a roadblock
Things were going well but not great. 2010 was a tough year for Waze, which, by then, was looking for more money.
"We met investors and funds", recalled co-founder Uri Levine, "they have 100 different ways to tell you 'no', but only one way to say 'yes'. One firm even said they wouldn't touch us with a stick. After we sold the company we thought of sending them a stick as a gift".
As reported by the Miami Herald, Levine described this period as riding on a rollercoaster in the dark.
"There are turns but you have no idea they are coming until you are in it."
There were problems with the product as well. Bardin cited issues with the navigation, an example of the app pointing a route that would make a driver jump off a bridge and onto a highway. An attempt to launch in the US was more difficult than hoped as not many users joined the app. And so, Waze, which depended mainly on crowds, gave the American users some bizarre route selection.
A former worker told me about a problem with identifying and conveying the vision of Waze. At some point, it was presented as a drivers' social media. It took time to fine-tune the advantages and potential of this tool.
Then came 'Tim Cook Day'
The major tipping-point arrived in 2012. By then, Waze was becoming an internationally successful company —with 26 million users—but it wasn't by any means a billion-dollar company.
On September 28, 2012, shortly after releasing a new version of Apple maps, it was clear that the product was full of bugs and generally is of very unusually low quality. Apple CEO, Tim Cook, did something that people at his stature typically hate doing— apologized publicly. Moreover, in a letter he wrote, Cook actually recommended iPhone users to temporarily use other navigation apps. One of the apps he mentioned was Waze.
Waze downloads skyrocketed and increased by 40% following Cook's statement.
"We had no idea [Cook would mention Waze]," Bardin told the Wall Street Journal. "Nobody asked us anything, nobody reached out to us. We're going to break every download record today".
Since then, every September Waze workers are celebrating "Tim Cook Day".
Exit here
Apple's fiasco paved the way for Waze to become one of the largest navigation apps in the world. "There were even 27 users in Antarctica," saidLevine. Other large companies were, by then, paying close attention.
In complete discretion, talks with Google continued for months. "The night before the deal," recalled Bardin, "Google threatened to break the whole thing off because someone leaked details to the press." The story could have easily ended differently.
In June 2013, Google announced that it is buying Waze.
Estimated figures were between $1 billion –$1.3 billion.
The world was shocked. This wasn't an ordinary price to pay for an app at the time. Techcrunch reported the deal by asking "WTF is Waze and why did Google just pay a billion+ for it?"
Waze is an important part of Google's activity to this day, with over 130 million active users all over the world.
Final thoughts
Beginnings are tough. Clever, successful, and experienced people might say that you are doomed to fail. They might be wrong. Sometimes, defining your true purpose takes time. Be open and flexible to change the way you see your company and tell its story.
Your users can help you pave the roads and draw the map of your company simply by using your product. They might even have some better ideas than you had for it.
The distance between failure and a huge success could be tiny. It might only take one word from the right person.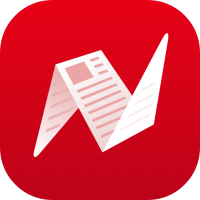 Photos:
1. Waze. Photo from official website
2. Photo by Samuel Foster on Unsplash
3. A local road map that was created by Waze users in Antarctica. Photo: Waze live map