The Unbelievable Journey that Saved a Whole Town from a Deadly Pandemic

Diphtheria Strikes Nome
At first, Dr. Curtis Welch thought that it was a case of tonsillitis. Children were starting to attend his practice with symptoms very similar to a common infection.
Nome, a beautiful town in west Alaska, had around 10,000 residents at the time, and one doctor. Sick children continued to appear, and after two died Dr. Welch started to suspect that something more complicated than tonsillitis is to blame.
A month goes by, on Tuesday, January 20, 1925, Dr. Welch treated a 3-year-old boy by the name of Billy Barnett. By then, little Billy was at the hospital for two weeks, suffered from a high fever, sore throat, weakness, and difficulty breathing. One look at Billy's throat was enough, a thick gray coating developed inside. Dr. Welch knew straight away — not a common infection, the small town was in the midst of a diphtheria outbreak.
Diphtheria is deadly and highly contagious. It spreads between people, it could be airborne, it could be found on objects. Some carriers are a-symptomatic but can still infect others, children are the most affected — it's a horrible disease. Luckily, there's a vaccine.
One can only imagine the depths of despair Dr. Welch must have reached when realizing all 8,000 units of antitoxin at his disposal were expired. He made an order in 1924, but the supply did not arrive on time, and transfer routes were already closed for winter.
Welch decided not to treat the sick children with an expired serum. A few days later, Billy Barnett died. A sick 7-year-old girl followed, again, showing clear symptoms of diphtheria. This time Welch decided to treat with the old antitoxin. The girl died the same day.
The town council convened for an emergency meeting, there was a real concern that the whole town would be wiped out by the outbreak.Quarantine was issued but numbers continued to rise. Dr. Welch sent a dire telegram to all neighboring towns: "An epidemic of diphtheria is inevitable. I am in urgent need of one million units of diphtheria antitoxin".
There's Only One Way
The Alaskan winter is world-known for a reason. In the western parts, temperatures dropped to −50 °F (−46 °C), and a blizzard was fast approaching.
Air travel was relatively new, and at that specific area of the world deemed very dangerous. Previous attempts to transfer cargo by air, in a warmer climate and shorter distance, ended with crash landings. There was only one way to make the 674 miles (1,085 km) trip, and that was with dogsleds.
A bold and ambitious plan was formulated. 300,000 doses of antitoxin were found in the town of Anchorage. It wasn't enough, but it'll have to make due until the additional supply could be sent out.
A group of 'super mushers' was formed. Each would be situated in a waypoint along the way, receive the supply from his predecessor, and deliver it to the next in line. It is a trip that should normally take 25 days, the town leaders hoped that with the 'super mushers' it will take around 10. Each glass vial of serum was wrapped in quilts and canvas to protect it from the cold.
The journey started at 9:00, January 27th. The first Musher, "Wild Bill" Shannon, received the 20 pounds (9.1 kg) crate at Nenana's train station and set off to a 52 miles (83 km) trip towards the village of Tolovana.
This was usually a 2-day trip, "Wild Bill" was asked to complete it in a day. He rode all night, temperatures dropped to a staggering −62 °F (−52 °C). "Wild Bill" only had one, 4-hour-long break to warm up.
His face was black from frostbite, three of his dogs were exhausted and left at an outpost to rest. All 3 dogs later perished. "Wild Bill" made to trip in record time and delivered the vials to Edgar Kallands, the second musher. The journey was fierce, temperatures were almost unprecedentedly low, and the blizzard was approaching.
Meanwhile, in Nome, the situation was rapidly deteriorating. The mayor sent an urgent telegram to Washington DC: "The situation is bad, The number of cases is increasing hourly".
The whole country was anxiously following the mushers and their sled-dogs through live radio broadcasts, praying that the medication would make it to Nome on time. The number of Diphtheria cases in Nome rose to 28, the mushers were carrying enough antitoxin to only treat 30 patients.
Fine Dog
While the mushers were making their way towards Nome, the man considered the fastest sled driver in Alaska, Leonhard Seppala, left Nome and was making his way east.
His mission was to meet the mushers halfway and carry the crate back. With his lead dog, Togo, a 12-year-old renowned race champion, Seppala managed to undergo an unbelievable 170 miles (273 km) trip in 4 days.
Upon receiving the crate, Seppala immediately turned back and started the journey towards Nome. Weather conditions were getting worse. Exhausted, Seppala finished another 91 miles (146 km) trip and handed the antitoxin to the next Musher.
The final musher was Gunnar Kaasen, his lead dog was named Balto. They had 53 miles (85 km) to go until they reach Nome. The blizzard was fierce, weather conditions were unbearable.
Five miles into his run the path was blocked by a huge snow pile, Kaasen had no choice but to leave the trail. It was now all on Balto, the young lead dog, that had to sniff his way around and find the right path to Nome.
Kaasen understood the consequences of failure, that countless lives were at stake. One could only imagine the sweet wave of relief that passed through his body when Balto raised his head decisively and started running again.
At 5:30 am, February 2nd, Kaasen, and his dogs reached Front Street in Nome. Legend says that exhausted Kaasen stumbled of the sled, fell beside Balto, and whispered "fine dog".
National Heros
The journey took the "super mushers" 127.5 hours, a bit more than 5 days. This was an unprecedented world record and an inspiring example of the human spirit.
All vials reached Nome in a perfect condition. Dr. Welch started treatment straight away and managed to save all those who were ill. Official records show that five children died of Diphtheria in Nome that winter.
The whole country celebrated with the new national heroes, Kaasen and Balto received much of the praise. A statue of Balto was erected in Central Park celebrating the amazing achievement. Many believed that Togo, being the eldest and the one who covered most ground, should have received more attention, and indeed In 2019, the film "Togo" portrayed the amazing story of Seppala and his lead dog.
In times in which the whole world is on a race against time, vaccinate the world against a deadly disease, it is worth remembering the heroic act of the 20 "super mushers" and their 150 dogs that saved a whole town.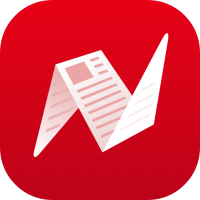 Photos:
1. Photo by fox jia on Unsplash
2.Balto Statue in Central Park, from centralpark.com