Could better marketing help solve the growing tension between police forces and the community?

Menlo Park PD's Blazer Experiment (Part 1)
The 1960s were a tension-filled period in Menlo Park. Some high-profile protests organized by students against the Vietnam war and by the Black community for equal rights, saw police officers regularly clashing with citizens. The public's trust in the local police force was low and constantly dropping. The Menlo Park Police Department had a very bad reputation.
In 1968, a new chief was hired with the purpose of reforming the force, and establish trust with the community. Chief Victor Cizanckas had some big and bold ideas. Mainly, Chief Cizanckas saw the problem as one that requires a change in the police department's image and branding. That meant changing the language. Sergeants became managers, and lieutenants became directors. The new chief insisted on hiring higher-educated officers, coming from backgrounds that were rarely seen on the force until then.
The main reform, however, was a lot more visible. Chief Cizanckas decided that the traditional military-style, dark blue, uniforms are too aggressive and so he had them replaced with slacks, a dress shirt, a tie, and a blazer. The gun was left hidden. The metal police badge was replaced with a patch. Police officers looked completely different. The new chief allowed officers to grow long hair and beards. It was hoped that with a change of appearance so would come a change in substance.
Rebranding the Police
In recent months, it seems like the tension and mistrust between citizens and local police forces have reached a new peak. The US saw months of violent clashes and protests following the tragic death of George Floyd. The police abolition movement has been gaining support. Civil protests against police brutality were later organized in France, Israel, and India, to name a few. The distance between police forces and the communities they were supposed to serve never seemed so great.
While the problems of racism, aggression, and laws favoring officers even if they are accused of gross misconduct are all core issues that require fundamental change, there might be an additional solution that, alongside long-term reforms, could help bridge the differences — rebranding.
Uniforms are a statement
The uniforms are key. The rationale for equipping officers in military-style attire is clear. Police officers need to project authority and force. The uniforms are more than a function, they are a statement. However, they might have an unwanted side-effect and are causing a rise in aggression. A study that was done by Northwestern researchers found that clothes have psychological, and even biological effects on the wearer. A different study, done in Canada, found that students wearing police uniforms exhibit bias against people wearing hoodies.
"Although those uniforms may offer some degree of protection to the officers, the symbolic power of their military associations puts them on offense and not defense," writes Prof. Adam Galinsky, a Professor of Leadership and Ethics at the Columbia Business School. "Going back to more friendly and less combat-oriented uniforms for police may not only help build community trust, but it will also make officers less likely to overreact," he adds.
Titles
One question that arose recently was whether the police brand has become too damaged and is beyond repair. Marketing think-tank, CreateGood, recommended renaming the police as "the word 'police' is outdated and doesn't reflect the needs of the community."
They offered peace officers and protectors. Personally, I'm not a big fan of this specific suggestion. But abandoning the term police and thinking of a new way to convey values of service and safeguarding might not be such a bad idea.
A brand's name is important. The Northern Ireland Police Service is currently working on rebranding itself. The Chief Constable recently released draft images of the service's new name and logo. The use of the acronym PSNI would be changed to Police Service NI, and the crest would become more visible and highlight the different roles of the local police service.
"When I first took on the role as Chief Constable I made it clear that my ambition was to provide a more visible, accessible, responsive, and community-focused service," explained Chief Simon Byrne.
It's not as superficial as it might seem. These changes were followed by criticism and debate in Northern Ireland and are currently being reviewed. A name and a logo mean something. For better or worse, changing them could have a real impact.
Online presence
In 2011, Milwaukee PD embarked on a project to completely change the department's website. The team printed out the entire online resources of major police departments such as the NYPD and LAPD and took it upon themselves to learn what was good and what was not. "We put that whole world up on a wall, it was pretty awful," recalled Chris Jacobs, the website designer.
The other department's websites were, and still are, too complicated. They are filled with buttons and pages. They are not aesthetically pleasing. The Milwaukee PD's website is much more welcoming. It's fluid, simple, and has striking large pictures telling individual officers' stories. It's easier to connect to and makes the interaction between the public and the police much more natural.
An accessible website is helpful. In the year after its release, the Milwaukee PD's website saw an increase of 2,000% in traffic. It is, however, not enough. The tension between the local community and the police is still high. Crime is high. It's a reminder that rebranding, and connecting better with civilians is important, but not the sole solution to the problems police forces and communities face.
Menlo Park PD's Blazer Experiment (Part 2)
Chief Cizanckas's changes seemed to be working. According to the podcast 99% Invisible, the community satisfaction with the department increased. However, inside the department, the new chief faced growing criticism and discontent. Some of the senior, veteran officers were unhappy with the changes. Some complained that civilians are confused about whether police officers were law enforcement. Officers left, decided to move to other agencies still offering the traditional police image for its officers.
About a decade after being appointed as chief, Cizanckas left as well. Shortly after, the Menlo Park PD switched back from his reforms and went back to their old uniforms and ways. His vision for Menlo Park didn't come to fruition, but his realization of the importance of police rebranding and the improvement it could bring is, to this day, shared by many.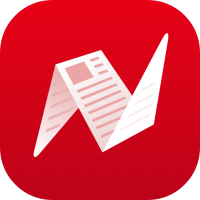 Photos:
1. Photo by Ricardo Arce on Unsplash
2. The Menlo Park police officers wearing the new uniform. Photo: 99percentinvisible
3. The current (top) and suggested (bottom) Police Service of Northern Ireland brand image