How a small town's parish council meeting broke the internet
The best British political-drama you can find right now is coming from the small English town of Handforth, and it all happened over a Zoom meeting.
The meeting started with an off-screen participant murmuring a swear word towards the speaker.
Later, participant 'Julie's I pad' received a phone call, and although having her camera off, turned into the focal point of the chat by saying "I'm just in a meeting at the moment, can I give you a callback?".
Participant Ian Ball tried to speak but was on mute. 'Alan's Ipad' was accidentally kicked out and couldn't get back in from the waiting room.
It had everything a great Zoom meeting should have. But what happened at the Handforth parish council meeting for planning and environment had much, much more.
Handforth is a small town in the northern part of England. Its story goes back hundreds of years, it currently has several thousands of residents, and apparently, a very emotional, complex, and heated political-drama in its parish council.
The December 10 meeting was bound to cause havoc. It was called by two councilors against the will of the chairman, Brian Tolver, and his allies. On the meeting's agenda was a vote for a new chairman of the council. Tolver wouldn't have it.
You see, the Handforth parish council is in a bit of a pickle. It doesn't have a regular clerk. And so, Jackie Weaver volunteered for the role. Oh boy, did that spell trouble with a capital T.
After making his feelings about the meeting known, chairman Tolver insisted that the temporary clerk Weaver can not remove participants from the chat. "It's only the chairman who can remove people from the meeting, you have no authority here Jackie Weaver, no authority at all", said Tolver decisively.
The matter escalated into a full-blown brawl, in which Weaver eventually removed Tolver from the meeting.
Councilor Aled Brewerton, Tolver's ally, went ballistic. "She's kicked him out! She's kicked him out!", he angrily told a person sitting next to him. The person next to the councilor tried to defuse the situation, waving his hand and telling Brewerton "Don't". But councilor Brewerton is not one to shy out of a fight.
Brewerton announced that the meeting was illegal and that a vote on a new chair could not be held. "They can't because the vice-chair is here", he points at himself, "I take charge!".
Weaver then starts to speak but Brewerton is not yet done. "Read the standing order!", he shouts, "READ THEM AND UNDERSTAND THEM!".
For a moment the crowd went silent. A woman gasped. A man's voice could be heard off-screen, "Dear me". "appalling behavior", said another woman.
Councilor Aled Brewerton was too kicked out into the waiting room.
The meeting went on. Eventually, councilor Ian Ball noticed something peculiar in chairman Tolver's short appearance and wanted to raise the issue. The chairman, Ball said, appeared on-screen with the username 'Handforth PC Clerk'. Apparently, he had been referring to himself as the clerk in some of the emails too.
Goodness me, this story has so many twists.
"The chairman simply declared himself as clerk", explained Weaver, "the remaining members refused to recognize that position". A power-grab that is rarely seen in communal politics. I have to hand it to Tolver, the man has some balls.
"I'm afraid there's no way of stopping him from calling himself clerk", Weaver added, "please refer to me as 'Britney Spears' from now on". The crowd burst into laughter. A much-needed relief.
The meeting continued until its timely conclusion. Left to be forgotten like millions of other local council meetings in the past. But no, not this meeting. The political drama at Handforth is too good to be left behind.
It took almost two months but the Handforth's parish council meeting made its way into Twitter. From there, the distance to a viral internet sensation was very short.
Jackie Weaver was trending at number 1. #HandforthParishCouncil, and Britney Spears were trending as well.
Mainstream media started reporting on the story. The 'Manchester Evening News' published a piece titled "Who is Jackie Weaver?".
A Wikipedia page was quickly set up for Weaver, and as the 'celebrity' status obliges, some fake social media handles too.
A 'best-of' video was uploaded to YouTube, capturing the highlights of the meeting. While writing these lines it has over a million views.
Full Fact, an independent organization for fact-checking, received thousands of requests to check whether Jackie Weaver does or does not have the authority. I'll keep you posted on what they will find.
Becoming an internet sensation didn't make chairman Tolver see things differently. "I have reason to be angry", he told local media. "I cannot think of any other council meeting anywhere, that was taken over by an unqualified member of the public like this".
Jackie Weaver also broke her silence and interviewed for BBC radio. She gave some advice for a successful Zoom meeting — "never wear your pajamas" — and told of her passion for local government work.
Netflix, if you're reading this, look no further. Your next hit political drama is right here in Handforth. I know I would definitely watch it.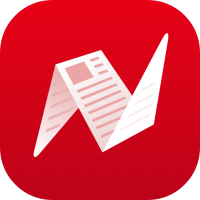 Photo:
1. Jackie Weaver. Youtube