Dr. Yossi Vardi on building a successful company, investing, selling, and failing
Dr. Yossi Vardi is often called "The Godfather of Israel's tech industry". In the past 50 years, Vardi has created and invested in almost 90 companies and made a multi-million dollar fortune. He is mostly known as the seed-investor, and mentor behind the first instant messaging platform, ICQ, sold to AOL for $407 million. In recent years, Vardi has been giving numerous interviews, lectures, and talks, in which he shared some essential tips for building a successful startup — all collected from years of being a serial entrepreneur.
1. The recommended number of founders
Vardi cites data that was analyzed by a tech research company, Startup Genome. The study found that the recommended number of founders is between 2–4, with the optimal number of founders being 3.
"You usually need someone to deal with product, someone to handle business and a person in charge of tech. Less than 3 might not cover the whole procedure of creating and managing an early-day company. More than 3 might cause you a whole different set of problems".
Vardi suggests forming a partnership with people from your close circle as "You need people you can trust and can relate to". He is firmly against 'hooking-up' just for the sake of a business partnership. A sole founder is tricky, it could seem like a vote of no confidence in the idea or in the company's founder. It also adds a risky lack of diversity to the company when it comes to decision-making.
Jobs-Wozniak-Wayne, Gates-Allen, even Zuckerberg didn't found Facebook by himself. A good partnership is often made by close people completing each other.
2. Funding at an early stage
According to Vardi raising too much money at an early stage is risky. "The company then feels like it needs to spend a lot of money fast, and this causes a high burning rate. The money is gone, the company still doesn't have revenues, and the founders need to raise funds again".
Vardi recommends raising a small amount at the onset, work 'lean', get to proof of concept as quickly as possible, and then raise additional funds in order to achieve positive cash flow.
"The most important thing for a startup is reaching a positive cash flow. When you've done that you are no longer in need of chasing investors and angles, putting yourself and your company at their mercy and every whim".
Vardi is a big believer in spending only on what the company needs and could afford, even if that means the company will grow a bit slower.
An example of that was seen this week with the quick fall of $1.75 Billion streaming service Quibi. Receiving a lot of money fast is not necessarily a good thing.
3. The importance of pivoting
Don't fall in love with the concept and don't be afraid, or stubborn, when it comes to changes. "In the age of software development, the ability to change course is truly astonishing. It's not like building a bridge or opening a factory. At any given moment you could change direction", Vardi says.
As a company forms and goes through the first steps of introducing itself to the world, the founders are constantly exposed to signals from the market, from the competition, investors, and users. "The question is what do you do with these signals? Are you paying attention and keeping an open mind or ignoring them?". Vardi uses an old phrase in Arabic, 'the road is smarter than the one walking in it', to illustrate his point that the founders should listen and act according to outer signals.
"You have to collect lots of stats and information regarding your product. When users are happy with something, build on it. When users are unhappy, change it".
Is pivoting a viable long-term strategy though? Not according to Vardi. "You can have a major pivot once or twice. Any more than that means you probably have a basic problem with your idea".
It actually happens more frequently than might seem. Pivots do not have to be a complete overhaul of the company. With its Pixel 5 phone, for example, Google recently ditched the $1000+ phone market and decided on a more budget-friendly phone as its flagship.
4. Failing is part of the biz
Vardi loves openly talking about what might be called failures. "I have had 22 exits and 27 failures. I can tell you that I wouldn't have had the exits without the failures", he said.
"Some of my failures were stupid, some were embarrassing, others were both stupid and embarrassing. One who can't cope with the sorrow of failure won't be able to enjoy the fruits of success".
He invested in failed companies that were closed down, costing him millions. He also skipped on investment opportunities in a number of to-be successful companies. "I see it as the cost of doing business", he often tells. Vardi refers to his method of investing as "spray and pray", meaning he diversifies investments and risks.
"If I try to avoid failures then my model as an investor is wrong. I invest in companies that have a high potential for profit. The potential loss, for me, is 1X. The potential profit could be 20X, 30X, or higher. You can't have such a high fluctuation of value without the risk of failing".
This belief from the point of view of an investor is something that Vardi tried to convey to young entrepreneurs as well. Vardi tells entrepreneurs working with him that as long as they do their best, his money, although not making a profit, wasn't invested in vain.
"The fear of failure, or to be more accurate, the fear of the embarrassment from failure, is so paralyzing that many people wake up every morning with great ideas and do nothing about it".
Others have said similar things. Elon Musk talks about failing as a positive thing. Steve Jobs had failed many, many, times, and advocated to embrace failures and not fear them.
5. What does an investor look for?
Is an original idea the key to success? According to Vardi, not primarily. "The app store has millions and millions of apps in it. And yet, it's not filled with millions of original, one of a kind ideas".
Is time-to-market the key then? Again, according to Vardi, Not necessarily. "History is full of examples of companies coming up with an improved version of another product years after the initial release and taking the lead. Who remembers what's AltaVista?", Vardi asked in one of his lectures.
"Sometimes the ones in the front line end up getting shot with an arrow in the head".
What's important for him as an investor then? People with passion, execution ability, and talent to make a product that can resonate with the user's hearts. Identifying people with those traits in advance is not an easy task. "I believe that God comes at night and taps certain people on the shoulder and says: 'You are going to be the next Shakespeare, you are the next Spielberg and you will be the next Mozart.' You can always get more experience and become more honed, but either God has visited you at night, or not", he says.
6. Building a successful exit strategy
Building a company is one thing, being able to sell it is another. Vardi is a big believer in working with big companies from a relatively early stage. "You need to appoint some kind of 'champion' to represent you in dealings with the big company you feel has the potential to be interested in your product". Vardi himself, for example, pinpointed AOL and Microsoft as potential buyers for ICQ and formed a close relationship with them early on. Vardi encourages entrepreneurs to act the same.
"I invested in a company called 'The Gift Project" and thought that eBay could be interested. I introduced the founders to someone at eBay and he said the product looks interesting. I advised the guys to send a representative to continue working on the product at the eBay headquarters in the U.S and constantly inform the eBay representative on how things are going. 'If eBay said they think something should be added', I told the guys, 'add it in 24 hours'. eBay wouldn't be able to say no to that".
The Gift Project was sold to eBay 14 months later for $20 million dollars.
"Relation with big companies is important but it's kind of like a fly dancing with an elephant, you need to be careful and know how to do that".
Vardi explains that you build relations with people, and the best goal you can achieve is to have a person from a big company advocating for you in his workplace.
7. Being lucky takes hard work
Vardi opened a lecture titled "How to Build a Successful Startup" by saying "I will sum the lecture in one word 'luck'. If you have luck, you'll have a successful startup". The thing is, Vardi's definition of luck isn't what you might think.
According to Vardi, luck is not distributed randomly.
"When Fortuna, the goddess of luck, comes knocking at your door, you best not be in the toilet".
If you work hard, run around, get yourself in the right places, and with the right people, then you'll find that luck has easier access to you than others.
With ICQ, for example, luck played a crucial role. Vardi rejected an offer of $225 million, almost got cold feet, and tried calling AOL to apologize and receive the offer. The AOL representative wasn't at his office, Vardi calmed down and decided to wait. He eventually sold the company for $407 million, to AOL.
"It's like being dealt a good hand of cards, you have to be lucky to get that, but you also have to know how to play it", he explains.
In business, the same as in any other aspect of life, luck can definitely take you places, but even luck could only get you so far.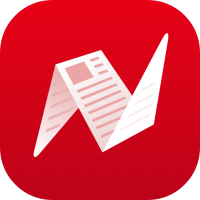 Photos:
1. Dr. Yossi Vardi. Tel Aviv cities summit
2. Dr. Yossi Vardi and Google co-founder Larry Page. Brainstorm 2003