It's Not Just A Problem Of Social Media
For much too long the conversation surrounding racism online was directed towards social media. Facebook suffered an advertiser boycott over its policy on hate speech. Twitter faced a 48-hour boycott by Jewish, and non-Jewish, users after failing to remove British rapper Wiley's antisemitic tweets. Twitter later apologized. Recently, Instagram was criticized for not acting quickly against hate speech. The social network explained that due to Covid-19, they could not prioritize dealing with hate speech any faster.
The issue of racism in social media is real and very problematic. Tackling it is of utmost importance. And yet, there's one tech-giant who somehow gets left- out of the conversation. Amazon is not a social media platform, it's the world's largest store, but it suffers from racism regularly nonetheless.
UK MP David Lammy posted this tweet after stumbling upon the N-word used to describe the color of shoes. Quickly, many users responded with their own experiences encountering racist terminology while shopping for ordinary items on the platform.
Shortly after MP Lammy tweeted, Amazon took down the product, although Lammy wondered how this item was on sale since March, without the system recognizing the offensive term.
It is not the first time, and it is not just a problem of offensive terms used in the product description. In August 2019, I reported that a seller was offering a "Holocaust victim" clothing line. T-shirts, tank-tops, and even a beach towel all portraying the horrifying picture known as "last Jew in Vinnitsa". The picture, taken sometime between 1941–1943, shows a Nazi SS soldier aiming a gun at a kneeling Jew, moments before murdering him. At their feet, a mass grave filled with dozens of bodies belonging to the victims of the massacre.
The report caused quite a stir and was widely discussed. The Auschwitz Memorial Museum got involved and discovered that the same items were being sold not just in the UK but also in Amazon France, and Amazon Germany.
In Amazon's defense, they acted quickly. Once reported, the items were all removed within hours, and an inquiry was initiated to check whether the seller acted against the guidelines. However, after my initial report, I was approached by dozens of people who sent me countless pictures and links showing Nazi or racist items still available to purchase on the platform.
Many explanations were given by experts, not Amazon. 3rd-party sellers which are hard to monitor and control. A difficulty in translation software was one reason given in the case of the N-word describing a shoe color. An automated picture generator that could have caused the Holocaust picture to appear on a T-shirt. And yet, this is not a new phenomenon in Amazon's platform. These explanations are not enough.
Back in 2017, the Yad Vashem Holocaust museum approached Amazon's founder Jeff Bezos and asked for 3 book titles, denying the Holocaust, to be removed from the platform.
In July 2019, the Jewish community in Germany was shocked to discover the book "The Jew as World Parasite" was sold on Amazon although banned in book shops.
There were other similar stories. It's a recurring theme. Amazon has failed to address it time and time again.
Same as we expect Facebook, Instagram, and Twitter to take responsibility for the content being published on their platforms by users, Amazon should be held to the same standards. It is true that Amazon is usually quick to react, once being noticed, however, one might expect the tech-giant to be able to face the problem before it occurs and not just after.
Amazon is not a social media platform, but it has users posting and contributing content. No one should face an offensive term, or a racist item while shopping. It's been happening for years and Amazon needs to do better in order for that not to happen anymore.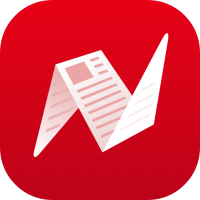 Photo by Christian Wiediger on Unsplash