I started a business with $50 and no plan, here's how.
"Money grows on the tree of persistence." — Japanese Proverb
Lots of people are struggling financially right now, I get it, I've been there.
My life has been a financial rollercoaster, and I've been low more than I've been high.
I think most of us probably feel that way.
But finding extra income isn't always as simple as getting a second job.
Being an Uber or Skip The Dishes driver isn't practical for everyone.
Some pre-pandemic side-hustles aren't as available as they used to be - think house cleaning, dog walking, tutoring. These are things more people are doing for themselves now that they're working from home.
For others, a second job at night isn't possible with children at home.
So what can you do when you need to make a little extra money?
I have a little side-hustle that can work for anybody.
All you need are a phone and computer. In theory as long as you have something to take pictures and transfer them to a Facebook page, you're golden.
The beauty of it is that you can get started with a $5 investment or even no cash outlay at all.
How do I know? Because I've been doing it for a while now.
Here's my story.
It all started about four years ago when I walked past a garage sale at the end of my street.
It was a bit late in the day, and a lady had a bunch of kid's stuff that she seemed desperate to get rid of.
It was all clean and well organized, and since I have a daycare, there was lots of it that I could use.
I bought it up for $50 packed it into my car, and brought it home, where I promptly filled up our living room.
Our house looked like a second-hand toy store.
My goal was to take what I needed and sell off the rest.
That way, the stuff I kept would have paid for itself.
I was essentially looking to freshen up my daycare toys for free.
I divided the toys into groups and sold them on Kijiji, but it wasn't the most convenient method. It took a long time, and people weren't very reliable.
Then I discovered some local Facebook sales pages, and everything changed.
I sold off everything quickly, and I was hooked. I found it a fun challenge, and I made more money than I'd expected.
This is how selling on Facebook became my side-hustle.
You take a few pictures and make a post. People are generally on those pages looking for stuff, so your audience is already primed to buy.
In my city, there are local groups labeled "buy and sell," "rummage sale," "garage sale." I joined a bunch of them, and that's where I sell now.
You probably won't get rich fast, but it can create extra cash when you need it.
It can make up a shortfall in your rent or put food on your table in a pinch.
It even saves the planet a little because the stuff that would go into a landfill becomes valuable again.
It's a win-win on so many levels and something anyone can do.
It doesn't even take any money to get started. Just find something in your house that you don't need and post it.
I drive around my city on garbage day and find things people set out on the curb.
I've found a beautiful vintage dining room set that I refurbished and sold, loads of kids toys, bikes, and all kinds of treasures for free.
All they cost is a bit of my time.
Have your kids grown out of their toys? Did you buy a small appliance that you never used? Do you have an expensive pair of shoes you wore once? Did you buy a bunch of stuff for a hobby that you lost interest in?
If you look around your house, you can probably find at least a few things you could let go of right now.
Here are a few pointers, to get you started:
1. Find a niche.
It's best to start with what you know.
If you're doing this to get rid of stuff, then just sell whatever you have, but if you plan to carry it on as a side hustle, you'll want to find a niche.
Start by selling the things you know about.
If you are a computer guy, go thrifting for computer parts. Maybe you know about collectible games or dolls.
I only sell things I understand.
I have a friend who knows a lot about designer clothes and shoes, she scours thrift stores for overlooked brand name bargains.
I stick with costume jewelry, toys, and collectibles.
If you don't really have an area of expertise, do what I did. I started with things I found interesting and enjoyed researching.
Now I have a bit of knowledge built up to help me spot the treasures.
Occasionally I buy outside of my comfort zone, but I only do this if I'm prepared to spend the money and lose it.
If you know about something or have an interest, start there.
2. Know your buyers.
I live in a small city.
We used to have a factory, but it closed down in the '90s.
The income level of a lot of people is pretty low here now, these are the people I usually sell to. People looking for a bargain, or something they can resell themselves.
Those are my customers, I buy for them.
I find beautiful, useful things that I can sell cheap so even if someone doesn't have a lot of money, they can still afford to get something nice from me.
Once you know who your people are and what they like, you can overlap that information with your area of knowledge and go from there.
As you start to sell things, you'll notice that you have a particular audience of buyers. You'll begin to see what there's a demand for. I have lots of return customers who buy from me, which brings me to my next point.
3. Don't be clickbaity.
Just like in writing, if you're all clickbait and no substance, people will eventually stop trusting you and lose interest.
Bottom line, if you mislead people, they'll stop buying.
I only sell stuff that in excellent condition.
My favorite finds are things that are dirty but intact. That's the stuff that people think is worthless.
I love finding something on the side of the road that just needs a wash to make it look new again.
You might even own something that just needs a little TLC to bring back it's former glory, something that's been sitting neglected in a closet?
If so, start there.
Occasionally I buy things that someone else might be able to fix up.
If I see something rare, I'll pick it up even if it's in bad shape.
For example, a vintage wooden dollhouse that's fixable will sell at the right price.
Always be upfront about the condition.
If you have something that you bought meaning to fix up but never did, you might be able to sell it "as is" to someone handy.
But don't insult your buyers by trying to sell them actual junk.
If people see you're trying to rip them off, they won't buy from you.
4. Be sensible.
Just like you aren't going to quit your 9–5 job to start freelancing with no experience and no clients, don't go nuts when you start doing this.
Start small and build up some experience.
I started this with $50 and a living room big enough to hold what I bought, and I ran it by my husband to make sure he was on board.
I only buy what I can afford, and I put caps on my spending, I make sure I sell what I have before I buy more.
Also, don't get carried away, don't sell things that you might regret losing just because you can.
5. Don't be too emotionally attached.
Just like you need to be emotionally detached from your work to effectively edit your writing, you need to be detached from the things you sell.
I don't get emotionally attached to anything.
If you get attached to the things you're selling, you won't want to sell them, and you'll become a hoarder.
It's surprising how easily this can happen. I buy and sell lots of really cool things, I wish I could keep them all, but I know I can't.
6. Be nice.
In the same way, your work will reach more people if it's written in an upbeat, helpful style when you're selling it's always better to approach what you're doing with a positive vibe.
Many people are buying from you because they have to, not because they want to. They want to deal with someone who is going to be respectful and kind.
If you are a dick to people, they won't buy from you no matter what you've got.
If they won the lottery tomorrow, you'd never see them again. So don't be a jerk when someone has to back out of a deal.
Try not to get too bent out of shape if somebody doesn't show up. There's a good chance that person will buy something from you in the future.
Some people are just lonely and looking for a few minutes of interaction. Those people will inquire but never buy, but there's no need to be mean to them.
7. Keep at it.
Like anything, it takes time to develop followers, an audience, skills, and your voice.
There will be a learning curve.
You need to develop your eye, learn what people are buying, figure out your niche, and learn how to price things.
All of this takes time.
There probably won't be a massive payoff unless you find something valuable and then find the right buyer - this is a slow burn that pays off over time.
I look at it as turning $5 into $20. If you found $20 on the ground, would you walk past it? If you've ever put a cup under a dripping tap, you know those drips add up over time.
Just keep showing up and you'll notice it gets easier to put more money into your pocket.
I've found some fantastic treasures doing my little side hustle. I've discovered some valuable things mixed in with the crap.
I've found these things because I've made my own luck and you can too.
You have to put in some time and effort to clean and photograph items and then post and respond to people.
But for me it's fun, and I prefer to make money from home on my terms.
I've found this side hustle rewarding and enjoyable, and by following these rules, I've managed to add to my income in way that doesn't require me to get a second job out of the house.
So if you're looking to add extra income to your life, try selling some stuff on Facebook.
If you approach it with the same common sense and attitude you put towards your writing, you might find yourself with a fun little money maker that feels more like a hobby than a job.
***Update: Since originally writing this, I've started selling on eBay as well, I recommend this as your next step in expanding your business.***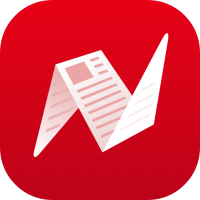 This is original content from NewsBreak's Creator Program. Join today to publish and share your own content.