You'll be amazed at how much luck you have when you manufacture the conditions that make it possible.
Do you:
Wish you had more opportunities to do what you love?
Wish someone would offer you your dream job?
Feel bitter when other people seem to get lucky breaks?
If the answer is yes to any of these, you probably don't feel in control of your destiny.
The good news is you can change that if you try.
Have a peek at my story to find out why.
Yesterday I got offered a bunch of work from a publisher.
But that opportunity was no fluke.
When she was starting out, she was a daycare mom of mine (I run a home daycare) and only knew me as a caregiver.
One day as she was telling me how overwhelmed she was having to write articles for her new magazine in addition to everything else, I had an idea.
So, I asked if I could write a couple of sample pieces for her.
I'd done some writing in University and knew that if I could just get my foot in the door, I'd be able to help her out and get myself on track to a side hustle I'd been thinking about for a while.
She took a chance on me, and as a bonus, one of my first articles was a restaurant review where I got to eat a $70 steak.
Those pieces started a years-long working relationship and as of last month, I officially became a staff writer.
Here's why I shared this story:
I want to remind you to ask for what you want.
I spoke up and put myself out there when I saw the opening, and that's not the first time I've gotten work because I seized the moment.
Many times in my life, I've gotten a job because I jumped on an opportunity.
When I was fourteen, a local grocery store called to offer my sister a job. But she'd already sorted out her summer employment, so I said, "She already has a job, but I don't," and do you know what? They hired me on the spot!
Unfortunately, I eventually got fired after I tagged a whole shipment of turkeys the wrong price but you know, I was young.
That job wasn't a great fit, but I hustled to get it and it was my first "real" job.
I'm a big fan of taking life by the horns and making your own luck. Every job might not work out exactly as you imagine, but at least you'll have had the experience.
I have gotten in over my head a few times, but I have no regrets.
Every time I bite off too much I learn something and it all goes towards my next experience.
Some things will work out, and some won't, but at least you'll be able to say you tried.
Here are five reasons, complete with inspirational quotes, to remind you to take the plunge, go for what you want, and let the chips fall where they may:
1. Being brave even when you're scared makes you more courageous. Every time you face down fear, your confidence and fearlessness grow.
"Do the thing you fear, and the death of fear is certain." -Ralph Waldo Emerson
"Stay afraid, but do it anyway. What's important is the action. You don't have to wait to be confident. Just do it, and eventually, the confidence will follow." -Carrie Fisher
2. Forcing yourself out of your comfort zone leads to personal growth.
"All progress takes place outside the comfort zone." -Michael John Bobak
"If you put yourself in a position where you have to stretch outside your comfort zone, then you are forced to expand your consciousness."-Les Brown
3. Speaking up and stating your case creates opportunities to demonstrate your abilities.
"Ask for what you want and be prepared to get it!" -Maya Angelou
"If you're not actively involved in getting what you want, you don't really want it." — Peter McWilliams
4. Stretching yourself a bit above your pay grade forces you to learn new skills.
"I am always doing that which I cannot do, in order that I may learn how to do it." -Pablo Picasso
"A man would do nothing if he waited until he could do it so well that no one would find fault with what he has done." -Cardinal Newman
5. Even if you get rejected or make mistakes, you can say to yourself, at least I tried, which is better than letting an opportunity slip by.
"Trust your own instinct. Your mistakes might as well be your own, instead of someone else's." -Billy Wilder,
"Nothing will ever be attempted if all possible objections must be first overcome." -Samuel Johnson
So that's my story and those are some good reasons to put yourself out there. Even in this climate, there are opportunities to be had.
For good measure, here is one more reason:
6. Why the hell not?
"Be fearless. What the hell, why not. You have nothing to lose except fear, which isn't yours anyway." -Author: Art Hochberg
Here's my call to action, I want everyone who reads this to put themselves out there in one way this week.
Go for a dream, ask for the job, tell someone you love them (I know this wasn't technically about love but what the hell), or take a healthy risk in some other way.
Just do something that stretches your boundaries in the right direction.
You'll be amazed how much luck comes your way when you start by manufacturing the conditions that make it possible.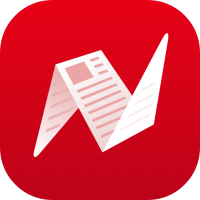 This is original content from NewsBreak's Creator Program. Join today to publish and share your own content.