Take care of the small things in your relationship and the big things will take care of themselves.
We all understand the big deal breakers that end relationships and cause break-ups.
Scandalous affairs, mid-life crises, and soul-crushing illness are a few that come to mind.
But what about when it just fizzles out.
What's less acknowledged but just as painful is the weakening of bonds over time, and the erosion of feelings once thought to be indestructible.
Often though, it isn't big problems that kill relationships.
It's the little stuff that creeps by unacknowledged wearing it away, like waves on a rock.
One major culprit is the absence of small daily communications and touching base about certain things.
If you're in a relationship, you're part of a team, and one thing that makes any team strong is communication.
Effective communication solves problems before they happen.
It creates multiple small wins every day to amplify your happiness.
The accumulation of small wins builds on each other to form the bigger picture.
They create order from chaos and morph into habits that strengthen the whole.
So as you take care of the small things, the bigger things take care of themselves.
By keeping on top of key issues in small daily doses, you lessen the chances of them becoming an unmanageable situation.
Opening up daily micro-communications in these 5 areas can keep more significant problems at bay.
To keep more informed and connected, try opening the daily channels a little more in the areas that apply:
Money
You should always know how much money you have.
Whoever does the main banking tasks should be updating the other person daily or at the least weekly.
Even if you haven't combined your finances, you should still know how much money you each have. Money is the most critical resource you share; you need to be upfront about it.
Do you buy things you don't tell the other person about?
Do you have a secret bank account or credit card?
Do you hide money from your partner because they spend it all if you don't?
Does your spouse's cell phone get cut off while you have money in the bank?
Do you think of your money as yours and theirs?
When you're married or committed for life, you've agreed to be a team, share the load, and help each other.
Your partner is the one person in the world you should be able to count on. If you have money secrets, that may be a sign that more significant problems are looming.
Discussing money often can create more trust and equality.
Parenting
As with money, you should be talking about your parenting daily and keeping on the same page about more than just activities and school.
You need to agree on discipline, food, friends, and more.
Parenting should be about presenting a united front to make the children feel safe.
If you have a good cop/bad cop vibe because one person doesn't take responsibility or want the kids to be mad at them, that might need to be addressed.
Similarly, if you regularly undermine each other because you haven't communicated, you can end up parenting against each other.
This confuses children and gives them a toxic model.
By communicating about how you manage your kids, you can make things consistent and keep the power balance even.
This will keep your kid's emotional lives on track as well as your own.
Even if you don't have kids right now, communicating regularly about those other things is important.
It sets you up with good habits that will carry over if you decide to take the plunge.
Chores
Chores are the primary source of daily frustration and stress in relationships.
Living with a lazy roommate is stressful enough, but it's worse if it's your partner.
If one person in a relationship does all of the housework, they'll end up feeling like a servant.
You might need to touch base and talk about who is doing what, revising that list daily or weekly as work schedules and other demands change.
Goals
You can't just assume that your partner will want the same things, especially if you've never talked about it.
Are you both happy in your jobs?
Does everyone make enough money?
Do you have something you want to do or achieve as a family or a couple?
As your relationship evolves and changes, so will your goals.
Your goals as newlyweds are different from your goals as parents, and so on.
You need to talk about what you want and how you plan to get it.
Plans need to be fluid and subject to the changes that life throws at us; this is why you might want to revisit them often.
Hopes and dreams
A couple of times a week, my husband buys lottery tickets, so at least a couple of nights a week, we take a time-out and spend a few minutes sharing a daydream.
We talk about what we'll do when we win
Make contingency plans for different amounts of jackpots
Talk about things like if we'll move or fix up our house
In our hearts, we know we're not going to win, but it gives us a nice little boost.
It's a mini-vacation in our minds that makes us feel good.
Many good concrete plans have come from these daydreaming sessions. Some of the things we've fantasized about we've managed to accomplish despite never winning big.
By revisiting your hopes and dreams often, you can keep that playful aspect of your relationship at the forefront.
It reminds you to nurture the dreamer in both of you and lets you build a shared ideological vision.
In any relationship, daily communication is critical, but it can be one of the things you take most for granted.
We assume that since we're always talking to each other, we're automatically communicating, which is often not the case.
Making sure to have micro-communications every day about essential issues keeps everyone in the loop and on the same page.
By having daily conversations in these 5 crucial areas, you can reinforce your relationship in small ways to strengthen it overall.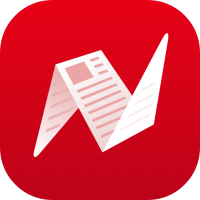 This is original content from NewsBreak's Creator Program. Join today to publish and share your own content.