Choose these, and you'll feel like a Michelin-starred chef.
Anyone who knows me knows I'm a cheap and cheerful kind of gal.
But some things are worth the expense if they make your life better.
And anything that makes cooking easier fits the bill for me.
Cooking is an important skill, especially now.
It makes you healthier and saves money.
But with the demands and pressures of everyday life, not everybody feels like they can swing it.
For them, there seem to be only two options:
Restaurant/fast food
Meal delivery kits
While they are convenient, both options are costly and don't really contribute to your family's overall health.
Fast food is full of fat and salt, and the pre-packaged meal kits give you one meal.
They might be great for a one-off now and again, but neither are groceries, and they don't teach you how to cook, shop, or plan.
There's no education involved.
If you learn to cook, however, you take control of so much more than just-food. Cooking teaches you about budget, health, nutrition, and independence.
It forces you to pay attention.
But a big part of what holds people back from embracing it is their gear.
Many people don't have the right tools.
I've discussed small appliances, but there's something even more important:
Good knives.
When I started as a personal chef, my first client was a millionaire. He gave me a budget, and I kitted out his kitchen with everything I needed, including good knives.
Then I decided to branch out, but I didn't own my own knives, so I used whatever each client had in their home.
Unfortunately, not all of my clients were millionaires.
I cooked for seniors, people recovering from illnesses, and a few other men who weren't so rich, and none of them had good knives.
I noticed cheap knives made the job way harder.
It was also around this time that I met my husband.
When we moved in together, I shifted gears from the steady diet of sandwiches and cereal that I ate as a single person to cooking more meals for us. I wanted to bring my skills home to impress my new love and make us feel more like a family.
My husband bought me a really good knife the first Christmas we were together. It was a Henkel chef's knife.
It was high-end and professional.
I really felt grown up.
After that, I realized I'd need more than just a chef's knife. I needed at least a paring knife and something serrated, so I bought a set of Cutco knives.
*** I'm not getting any type of reimbursement for this. I just really love and use all these knives***
I've been using these knives for 17 years, they've stayed sharp and intact, and I use them daily.
For ten years, these knives came with me to every job. I even took them to England when we went to visit my mother-in-law, who had cancer.
Cooking was my way of supporting the family in those precious final days.
I took my knives because when we went over just after getting married, I didn't take them, but I'd wished I had.
Even though my husband's parents didn't let me cook as much as I wanted to, when I did convince them to let me, their dull, flimsy knives turned that labor of love into a frustrating chore.
They'd gotten the knives free for signing up for a magazine subscription about 20 years previous. They'd never been sharpened.
I couldn't believe they'd been using them all of those years. Children's toys would have cut better than those knives.
My husband's parents fell into the English stereotype for cooking, but I wonder if they'd have done better if they'd had better tools.
It's hard to take an interest and improve when something is difficult and frustrating.
The moral of the story is: If you have good knives cooking becomes instantly easier. I've lived this truth many times.
Also, if you invest in good ones, they'll last a lifetime.
And you don't need a big fancy set.
You only really need three, so if you're on a budget, invest in these:
A chef's knife for chopping
A paring knife for small jobs
A serrated knife for delicate tasks like cutting fresh bread or tough jobs like cutting big pieces of meat
Buy the best you can afford, and you'll have everything you need to make cooking more manageable.
You can learn how to sharpen them if you want, but you can also just take them to a kitchen supply store now and again if you don't want to do it yourself. Sharp knives are much easier to work with than dull ones.
The only one I sharpen regularly is my chef's knife.
If you only have the money for one good knife, I'm going to make a shocking recommendation:
Get a good cheese knife.
Yes, you heard me.
I use my cheese knife more than any other knife I own.
It's light and comfortably shaped.
The blade is wide so you can get good chopping action, it has holes so you can cut cheese or anything soft, and it won't stick, and you can do big or small jobs with it. It's even serrated, so you can use it for buns or meat in a pinch.
It's the knife world's best-kept secret.
I always reach for it first because it's light, convenient, and versatile.
For food that's too big for the cheese knife (think watermelon), I use my chef's knife, and I use my paring knife when I need a sharp point or a tiny blade.
It seems unlikely, but that cheese knife is the hero of my kitchen - it's the one I'd choose if I had to use one knife for the rest of my life.
I also have one tiny paring knife from Pampered Chef that I absolutely love.
It is smaller than the Cutco one, lighter, and handles better.
It can do intricate cuts, it stays sharp, and the end is nice and pointy.
I've had this knife for over ten years, and I use it every day. It's still sharp and works as it did on the day I brought it home.
There's hardly a job I can't handle between the cheese knife and the small paring knife.
If I had to choose only two knives to use for the rest of my life, it would be these.
Cooking for a living made me realize the importance of good knives.
Having a family made me realize the importance of cooking.
Famous chefs and brilliant home cooks aren't any different than you.
They're no better, and they weren't born with any more skill than you - they developed an interest and chose to learn.
Even if you don't have the time to become a master, you can still learn how to cook.
If you really hate cooking and have never wanted to improve, try looking at your knives. They might be what's holding you back.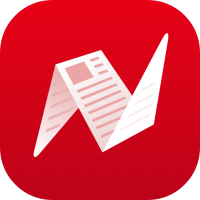 This is original content from NewsBreak's Creator Program. Join today to publish and share your own content.